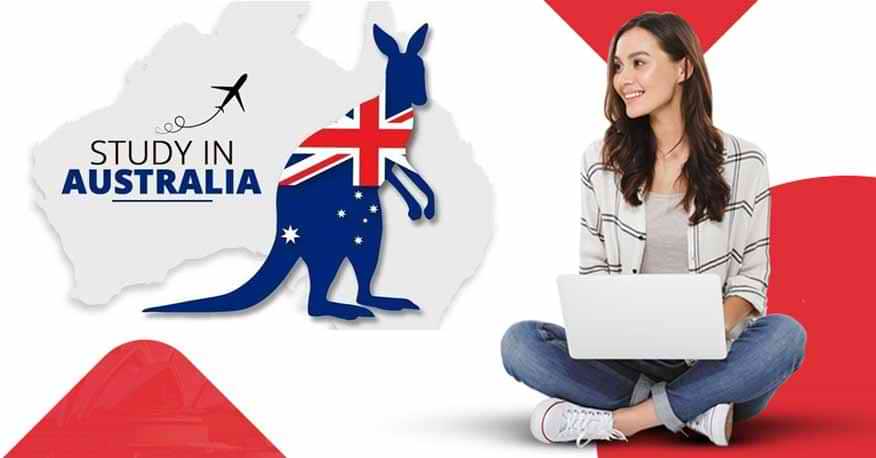 Explore Australia while you Study Abroad!
Many students who are planning to study abroad are opting to study in Australia. The country is perfectly becoming one of the most popular destinations for overseas education and is being highly recommended by many study abroad consultants. We take a look at some of the reasons why it is increasing in popularity as a study abroad destination.
1. Communication is easy as English is the first language
Students from India,
who go to study in Australia
, will find that they can communicate easily with their peers and teachers as everyone speaks English, a language that Indian students who study abroad, are comfortable with, unlike European countries such as Denmark and Germany, where one needs to learn at least a basic level of foreign language.
2. Beautiful variety of flora and fauna
Students who study in Kiwis can enjoy a wide variety of flora and fauna. The country has a large and unique array of species, many of which are not found elsewhere. While you study abroad here and gain your overseas education you can also view koalas, wombats, kangaroos and many other interesting animals and plants.
[Read More: 10 Steps To Apply & Study in Australia this Year]
3. A great destination for beach lover for overseas education!
Students will find that most of their leisure time while they study in Australia, is spent in visiting the beach, with the longest coastline in the world, the country boasts of the world's highest number of beaches. Whether you just want to bask in the sun or take up surfing, while you study abroad, the Australian beaches are a perfect place to unwind after a hard day's work pursuing your overseas education.
4. History and culture comes to life while you study abroad in Australia!
Students who Study in Australia will find that the whole country is a living classroom where history or culture is concerned. The country is believed to be the cradle of the civilization as it is home to the earliest humans in the world. Students who study abroad in this country will get to learn a lot about the indigenous people and explore rock formations that are ancient. Students who pursue their overseas education here will also be able to view firsthand its multiculturalism and egalitarianism.
5. Student oriented life during the Masters abroad!
Most cities here are oriented towards students who come to study in Australia. Almost all the major cities are geared towards a student life and have many pubs, bars and clubs where students who study abroad can unwind after working hard at pursuing their overseas education. Students who plan for Study Abroad in Australia can also one of the many clubs or associations at the university they are attending during their study abroad stint.
6. The Best Universities in the World
Students, who plan to pursue their overseas education here, will find that the country has many universities which are considered among the best in the world. The universities in the country have been steadily climbing up in the global rankings and are world-renowned for their excellent infrastructure and expert faculty. Students who study in Australia find that their degree is respected all over the world and universities such as the University of Sydney, the University of Melbourne, and the Australian National University are on par with the best in the world.
[Read More: Post-Study Work Opportunities in Australia, Jobs / Internships]
To know more about how to study in Australia, get in touch with Global Tree, the
Best Study Abroad Consultants in India.