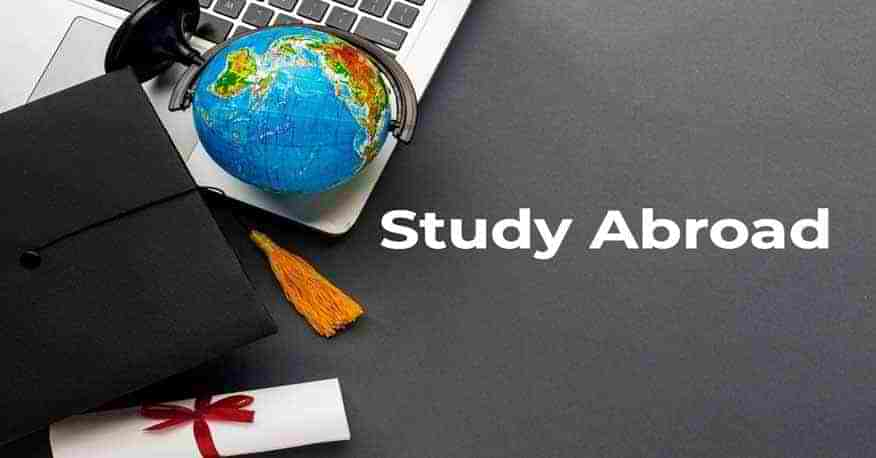 Key Points to consider why you should Study in Sweden
Sweden is a beautiful nation, but that is certainly not the key reason why foreign students are flocking to this country for their higher Education in Sweden. Over the years, Swedish universities have been slowly building their reputation as a great educational provider that prepares students for the future. If you are a student who is looking to
Study Abroad in Sweden
, here are some of the best reasons why this country could be a great opportunity for you.
Affordable Tuition and Low cost of Living in Sweden
While the tuition fee in the country differs in every university, the average fee for a
Master Degree
program is
USD 14,500
per year. The bachelor degree programs are generally less expensive. To get an idea of the range of tuition fees for several subjects, take a look at these numbers.
Engineering, Natural Sciences, and Computer Science: $ 13,500 -16000 per year
Social Sciences and Humanities: $ 9000- 12,500 per year
Architecture and Design: $ 21,500 - 30,500 per year.
An average monthly student budget is around
USD 900
per month. Of course, your costs would differ depending on where you live and your personal references. The university application fee is
$100
.
[Read More: Sweden-A haven for Entrepreneurs]
Scholarships Abound to Study Abroad in Sweden
The Swedish government has put aside funds especially for two scholarships program. Students who seek to
Study Abroad in Sweden
could apply for scholarships based on their financial condition, merit, and nationality. These grants, which are set aside by the Swedish government, significantly raises your chances of getting a scholarship to pursue
Education in Sweden
in a
Study Program
of your choice. Many Universities in Sweden offer a wide range of Scholarship Program
s
for foreign students to help cover their cost of living and tuition fees.
Here is the list of universities that offer scholarships for foreign students. And they are as follows:
Lund University
KTH Royal Institute of Technology
Uppsala University
Chalmers University of Technology
Stockholm University
Work while you Study in Sweden
You would be able to work while you study in Sweden. Part-time jobs are available and there are consultancies that would assist you in finding these jobs. While there is no restriction on the number of hours a foreign student could work, it is significant to set aside adequate hours to Study in Sweden and work on assignments.
Work after you complete your Education in Sweden
If you are looking to work after you complete your Higher
Education in Sweden
, you could apply to extend your residence permit to give yourself more time to look for a job. This country gives you minimum six months for doing this. The work permit is Schengen in nature, so you would be able to look for a job anywhere within the EU region.
Learn Skills for a Global Career
Many degree programs in this country include internships, which is the best way to avail real-world experience and also enable you to build your professional network. Sweden is a home to some of the biggest
MNC's
in the world. Many leading firms like Ericsson, IKEA, Volvo, TetraPak, AstraZeneca, and H&M are Swedish companies. An internship or a full-time position at any of these firms is sought after by most students who seek to Study Abroad in Sweden. Swedish Universities focus on assisting you with learning skills that you would require to succeed in an International Career. Specifically, these universities foster creativity along with in-demand skills as how to combine theory and practice, and how to navigate difficult uncertain circumstances.
Great Quality Education at some of the best universities in the world
This country has a long and proud history of Educational Excellence. Despite the fact that it has a small population, it is home to some of the Best Universities in the World. The entire Swedish Higher Education System is ranked among the best across the globe. Many Swedish Universities are ranked by the Academic Ranking of World Universities and Times Higher Education for being among the best in the world. This nation is home to Nobel Prize, it is not at all surprising that many professors from the Swedish Universities are well qualified. Majority of them have got research papers with them. As a student, you would be in good hands and could count on getting best education by global standards.
Innovative Learning
Swedish Education is designed to train the world's best problem solvers and leaders. With a strong emphasis on sustainability, students are motivated to develop a holistic way of looking at the problems, while thinking creatively to come at the solutions to these problems. One of the ways this is done is by minimizing the number of classroom sessions to four days per week, while students are motivated to spend the rest of the time in researching, group discussions and working on assignments.
Abundant Natural Beauty and Emphasis on Sustainability
The Swedish University campuses are exceedingly beautiful. The country's efforts in environmental conservation, that earned it a title of the most sustainable nation, have ensured that this nation continues to be as beautiful as it was, unlike other nations.
Diversity
Universities in Sweden
are known for their social and cultural diversity. This is surprising to know that Business Insider has named Sweden as an equal nation in the world.
Education Programs taught in the English Language
This country is regularly ranked among the leading nations in the world for non-native speakers in the English language. In the universities and colleges, courses are taught in English language, so you would not have to worry about the problem that arises due to lack of knowledge of Swedish language. In fact, the native people you meet outside the university comfortably speak English as well.
Life after College Education in Sweden
Graduates are given six months to search for a job and set their own startup. Individuals with at least four years of service are entitled to get permanent residency. This country has also simplified the rules to enable Ph.D. student to get permanent residence permits. Funding would be your responsibility if you have decided to launch a startup in this country. There are many institutions and universities that support and advise entrepreneurs. Another biggest benefit of
Studying in Sweden
is that the nation's 36 universities are under the jurisdiction of its government and are also recognized in other parts of the globe.
[Read More: 5 Best Tips for Living in Sweden]
Best Quality of Life
Sweden is safe, secure and clean country and the standard of living is high. The public transport facility in the country is also good with an extensive network of trains, buses, trams, subways, planes, and boats etc. could take you anywhere you need to go. The welfare system of the country brings many benefits to its employees. This includes sick leave, free healthcare, education, childcare and eighteen months of paid parental leave for every child. There are also state subsidies in a wide range of areas to make sure that the quality of life is remarkable. If you are looking to
Study in Sweden
, it is recommended that you go with a company that has got years of experience in the
Overseas Education
process. Global Tree is
one of the Best Education Consultants in India
that helps you in your
Sweden Education
process.