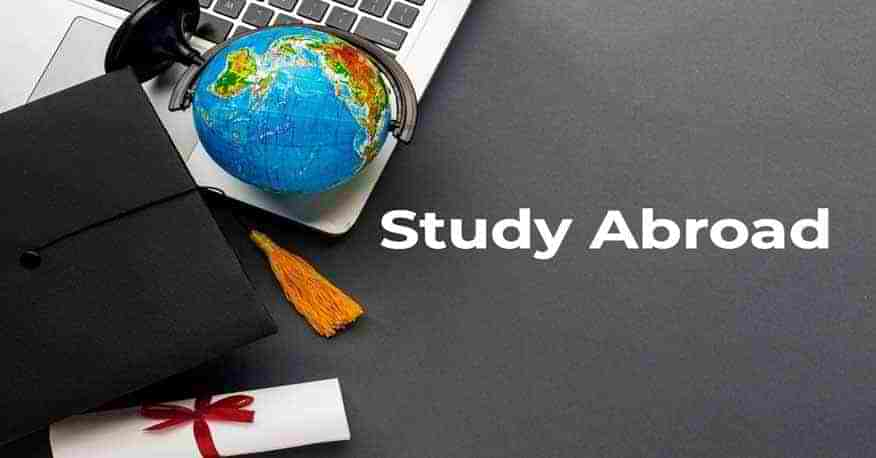 Best Tips On Study Work Visa Process For Master Biotechnology
The career in Bio Technology renders a promising growth. If you are someone with a strong desire for detailed research in a life sciences environment, then making a career in Bio-Technology is highly recommended. Studying abroad adds weightage to your resume and value to your career making you stand on the top list of the employers to grab and hire you, which makes the Immigration Process easier.
To become Senior Scientist, Masters/Doctoral degree is required. However bachelors degree helps someone get into the job market. Bio Technologists work on living organisms, conducting experiments in the development of new products in public/private labs. Biotechnologists are employed as biochemists, biophysicists, and medical scientists.
[Read More: Best Universities To Study Marine Biology In USA]
Study & Specializations
Biotechnologists work with genetically derived material, working for developments in micro biology, molecular biology, cell biology, forensic sciences, genetic engineering, analytical information, and food processing. Their industries of work include food manufacturing, pharmaceuticals, healthcare and agriculture. They perform scientific procedures complying with given guidelines of quality control and quality assurance for creating comfortable life in a healthy environment.
The Study Abroad Programs provide ethically sound practical environment during the course of education which helps them to become practically sound on a real time project, able to work as a matured and well informed professional. The specializations include Proteomics -study of Protein structures, Bioinformatics- combination of biology, computer science and information technology, Genomics- study of gene structure.
The examples of biotechnological developments are high yielding crops with disease resistance, drugs biofuels, and disease resistant farm animals. After the successful completion of your education abroad there are countries that immediately or within a period of time provide eligibility to Apply for Permanent Residence, Green cards, Blue cards, as they fall short of these professionals in their countries. So Study Abroad Program can make a way for easy immigration too in some cases, which cannot be afforded to miss.
Career Prospects
The sectors that are in vast need of biotechnologists are bio fuels, bio medical research and pharmaceutical industries. The NGOs, Clinical Research Organizations and Governmental organizations from different countries provide funds or subsidize the research in different sectors for research.
The student after completion will be 90% placed into an organization with a decent pay or a senior scientist can have an organization of their own, which also is encouraged by Government through funds and low interest loans. Study abroad and immigrate, benefits the student to avoid a long process of applying for immigration from home country.
Biotechnologists generally work in medicine, engineering, manufacturing sectors, from former technicians to scientists and the productivity of work matters for life. There is a revolution that changed the worlds lifestyle and thinking process, nevertheless the role of biotechnologists cannot be ignored.
Immigration process as a biotechnologist consumes less time if the necessary documents are submitted initially, without any backlog documents. Study abroad Program for Masters in Biotechnology provides the scholarships in some nations.
Study Abroad Masters In Biotechnology
There are many universities offering UG and Masters Programs in Biotechnology overseas in Canada, USA, Australia, UK and Europe. Below is a short list of universities in Australia, UK and Europe just for a reference. But for proper information regarding the admission process approach a proper channel.
Queensland University of Technology (QUT), Australia
M.Sc (Biotechnology) Duration: 1yr 5months.
Royal Melbourne Institute of Technology (RMIT), Australia
Master of Biotechnology (Clinical Microbiology, Food Science Technology, Food Micro biology) Duration: 2 years
Deakin University, Australia
Master of Biotechnology Duration: 1year
Le-Trobe University, Australia
Master of Biotechnology Duration: 1.5 years Master of Biotechnology Bioinformatics 1.5years
Institute of Technology (Ireland)
Master of Science and Post Graduate Diploma (PGD) in bio processing
Leeds Beckett University UK
M.Sc. Microbiology and Biotechnology Duration: 2years
University of Greenwich UK
M.Sc. Microbiology, Duration: 1year
LUND University, Sweden
[Read More: Which Country Is Best In The Study Of Medicine?]
M.Sc in Molecular Biology, Molecular Genetics, and Biotechnology Duration: 2 years Global Tree Overseas Education and Immigration Consultants are certified consultants, offering services to USA, Canada, UK, Australia, EU and other nations.
Having their presence across India with 15 branches brought smiles in many lives seeking study abroad and immigration. For more information on study abroad and immigration process, call us to fix an appointment with our experienced and well informed counselors for guidance and process.