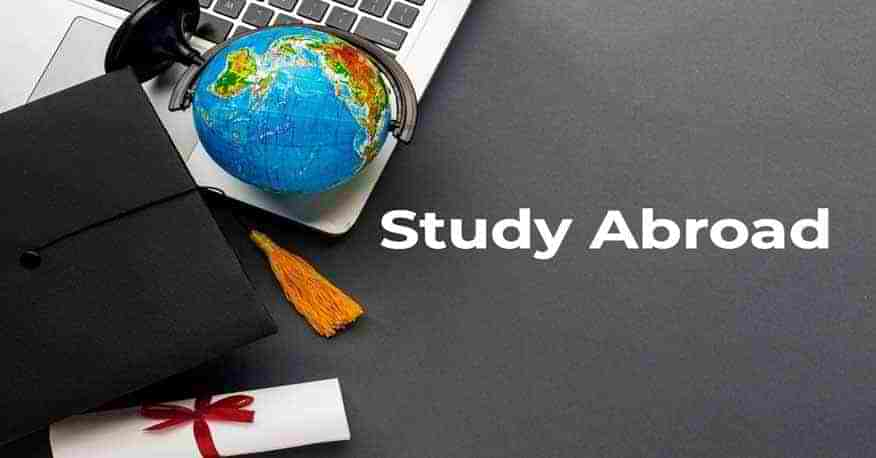 Become one-of-a-kind sharp business acumen with Fashion Designing Universities abroad
If you are a student who has received the coveted admission and student visa to study abroad, or if you are planning to fly to the United States in the near future to attend one of the prestigious universities for Fashion Designing, you should have a thorough understanding of the best universities around the world.
Best Fashion Schools
Best fashion schools in London
Central Saint Martins College of Art and Design offers courses in fashion designing and technology, textile industry, jewelry designs with different course modules and time duration's for the study abroad students. Short term, Undergraduate, Post graduate courses, and certificate courses are available in the University graduating more than 1,200
who become independent fashion designers who make their prints in the fashion world moving from ordinary to extraordinary as a study abroad student to a skilled fashion designer. Royal College of Art offers more than 29
distinctive post graduate programs in fashion designing, art and technology for the study abroad students. RCA gained reputation for offering valuable education in the field of fashion and art for those pursuing overseas education. The study abroad programs are offered through group discussions, seminars, projects, tutorials and internships because the College has strong connections with textile and fashion designing industries and help the study abroad students to learn the skills and real time work while they pursue their education abroad. The different courses offered here for the overseas education students are masters programs abroad for fashion design, and art, undergraduate, diploma and certificate programs with well experienced faculty in the industry. London College of fashion offers best fashion designing courses for the study abroad students with a sole motive of Fashion the Future. The courses are taught inline with political and social practices along with historical back grounds for international overseas education students. The courses are undergraduate, integrated masters, post graduate, short term and certificate courses for the study abroad students which are offered here. The college stands as the dynamic center for inspiring fashion for all those who look forward for a transformation their career advancement.
[Read More: Best UK Study Guide for Students]
Top Fashion Designing schools in Italy
Italy has been reputed for being a trendsetter in the fashion industry. Florence, Genoa, Rome, Venice and Naples all identified as fashion centers and milan became the fashion capital of Italy and comes in like with fashion cities such as Paris, London, New York. A few fashion schools for study abroad students are listed here.
Istituto Marangoni
based in Milan, Italy offers the fashion designing courses for students pursuing their study abroad programs in
3
campuses. The main campus is in Milan and the other 2 campuses are in London and Paris. The courses offered here are into fashion design, fashion business, brand management, fashion business and fashion promotion. After the successful completion of the course the students, stand out to start their own business in the fashion field making a lucrative career. 90% of students get selected through campus selections or placed into the top trending icons in fashion industry. Politeenico di Milano boasts of the ancient roots starting in 1863
which is largest school of Architecture, Design and Engineering based in Milan, Italy. Every year the students that enroll here out number 40,000
for undergraduate and post graduate programs in fashion designing.
Top Fashion Designing Schools in New York
New York is best illustrated as a diversified state and a melting pot of cultures, being an inspiration for all the new generations and study abroad students who come to pursue their overseas education here. The famous brands such as Elle, La belle, Marie Clarie, Vogue, and Harpers Bazar found their origins in
NYC. The fashion journalism has its foundations in the state of
New York. The famous fashions schools are New York is listed below.
The Fashion Institute of Technology (FIT)
offers courses for undergraduate and post graduate students who opt for study abroad programs. The courses offered here are fashion design, marketing, illustrating, business and styling. FIT boasts of a museum connected to the institute for fashion historian Valerie. Parsons, The New School for Design offers courses in fashion design, marketing, and fashion studies. The students enrolled each year are over 1,553
who work towards the workshops and make a fulfilling career. The school has strong relationships with industrial giants of fashion designing and integrates the students into a work culture from the workshops conducted in and outside the campus. For more information on the fashion designing schools abroad, study visa, assistance in the application process, eligibility criteria and guidance for the same, contact
Global Tree
Overseas Education and Immigration Consultants with expert counseling team
to guide you into the top-ranked University for your education abroad programs.
[Read More: Study in USA without IELTS and TOEFL - Universities List]