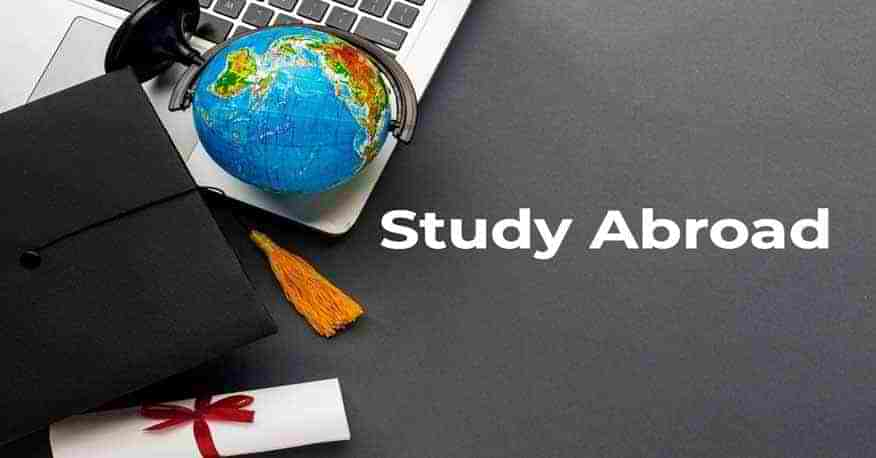 Favorite University for Study Abroad
While planning to Study Abroad the zealous students make some research to find out the colleges available and which university offers the programs that they are interested in, while some of them are worried about their Abroad Internships, wherever their graduation is pursued. The abroad internships often add spice to the dish making it more appetizing. Overseas Education is a carefully made choice, worked for years on their basic courses and often molds their future many more concerns are taken into consideration while choosing your favorite university for study abroad.
Here are the best Top Colleges that fetch you the information you are looking for.
Sloan Graduate School of Management, MIT, Business Analytics, USA
Ranked Top No.1 worlds Best University to graduate from, offering Masters in Business Analytics. The below factors are considered to be yardsticks to put this university on top. If Study in the USA is all you are dreaming for, here are the thoughts focused on the university.
Employability
Entrepreneurship and alumni outcomes
Return on investment
Thought leadership
Diversity
The class profiles constitute of students from different backgrounds with the variety of skills and experiences which make the MBA experience crucial. Some of the interesting topics are
Economic Analysis for Business Decisions
Energy Decisions Markets, Policies
Optimization Methods in Management Science
Global Markets National Politics Competitive Advantage of Firms and many more
Mc Combs School of Business at the University of Texas, Austin:
Is dedicated to educating the tomorrows business leaders for the society. According to US News and World Report Mc Combs is regulated as one of the World's Top Universities at undergraduate and graduate levels which brings out 6,000 business scholars every year creating a huge impact on the business world. If overseas education has been your dream and Study in USA is your current option then it is the best university you can opt for. The graduate and undergraduate programs offered are given below. There are doctoral programs as well.
MBA & Executive MBA
Master of Professional Accounting
Master of Science in Business Analytics
Master of Science in finance
Master of Science in IT Management
Master of Science in Marketing
Master of Science in Technology Commercialization
Bachelor of Business Administration
Honors Program
Business Foundations for Non-business Majors
Executive Education
PhD
Marshall School of Business from the University of Southern California, USA:
Is working with a sole motive of helping students gain international perspective as they learn to explore in cross-cultural collaboration. The students seeking Overseas Education interact with and learn from executives in Shanghai, Seoul, Tokyo, Beijing, and Bangkok. This allows the Internships Abroad and the students will be assigned to the project which allows them to travel to further in research and completion of their assigned projects. The programs offered here are graduation and post graduation as well.
Accounting
Business administration
World bachelors in business
MBA'S and executive MBA
I bear MBA (Mid Career)
MBA for Working Professionals and Managers.
The University of Minnesota, Carlson School of Management, USA:
Plays a key role in business education and research. The students are connected to unique experimental learning opportunities, dynamic international education programs, and business networks in and around the state. The graduate and Post Graduate Programs that include are
MBA,
Master of Accountancy,
Science in Analytics,
Master of Business Taxation, MBT,
Master of Finance,
MS Finance,
Master of Human Resources and Industrial Relations (MA-HRIR),
Master of Supply Chain Management (MS-SCM) and
A doctoral program as well.
University of Melbourne Australia:
Is ranked top far outstanding reputation leading comprehensive research-intensive University and one of the worlds Top 50+ Study in Australia and choosing Melbourne University makes your career prospects brighter. Melbourne University in Australia boasts 160 years if history creating and mentoring Worlds renowned business scholars offering bachelors and masters in the fields of
Agriculture,
Arts,
Commerce,
Science and
Business Analytics
Melbourne University is distinctive in research, learning, teaching and student engagement. It is ranked among the World's Best Universities and maintaining the ranks stable
[Read More: Study Masters in Canada vs Australia - Which is Better?]
Alliance Manchester Business School, UK:
Is the largest business school in terms of Campus in UK. It is ranked 38th in the World and 14th in Europe. Study in UK adds value to your career and particularly among the Universities in UK Alliance Manchester Business School has been rated as excellent for its teaching methodology and syllabus adopted by the UK government body HEFCE.
The University concentrates on accounting and finance, innovation management and policy, Management Sciences and Marketing people management and organization. Study Abroad releases you into a world of opportunities and Study in UK proves your strong foundations in education. The undergraduate courses are Accounting, Information Technology, Management for Business Next planned intake is in September 2019.
International Business, Finance and Economics
International Management
Management
Singapore Program B.Sc. (Honors)
Masters in Accounting and Finance
Entrepreneurship, Innovation & Policy
International Business
Marketing Operations and Business Analytics People,
Management and Organizations,
Health
University of Warwick, UK:
Is a planet of Cosmopolitan student community? The university was ranked 7th in the UK for research Excellence FrameWork. Whether it is a Student, Lecturer or researcher, the unique approach of innovative agendas makes everyone follow the University. Those students who chose Study Overseas to choose this university to be their goal. The postgraduate courses that are offered in the University include
Cyber Security and Management
Engineering and Business Management
International Technology Management
Manufacturing Systems Engineering
Supply Chain & Logistics Management
Health Care Operational Management
International Trade Strategy and Operations
Program and Project Management
Sustainable Automotive Engineering
Business Management
Innovation & Entrepreneurship
Management for Business Excellence
Service Management and Design
Eli Broad College of Business, Michigan State University, USA:
Every continuing year Eli Broad College of Business contributes 6000 business scholars who graduate and postgraduate, while some of them receive Doctorates from this University in various fields solving business problems globally, changing lives, mentoring leaders, impacting business positively and making difference. Eli Broad College of business consistently maintains its top rank among public business schools.
Overseas education adds value to your career and Study in USA connects the student to a team of renowned faculty brings out the best in every student from day one. The stories behind the top ranks speak volumes about the opportunities not seen anywhere else.
The programs offered in Eli Broad are undergraduate, Masters, MBA, Ph.D. and Certificate Programs. The different departments include
Accounting and information systems
Finance
Marketing Management
Supply chain Management
School of Hospitality Business
[Read More: International Students In America]
Krannert School of Management, Purdue, USA:
Krannert School of Management strongly believes in setting up wide-ranging goals, facing the challenges, leveraging the opportunities with integrity. If Study in USA is all you are planning about, Krannert University is the one to be considered. The prioritizing objectives are globalization, assurance of learning, the impact of research, the importance of engaging with the business community and responsibility of business to promote and support social causes. These objectives reflect the fact that the organization and members of the business school strive to stay ahead of an expanding world economy and to serve in future global business community effectively.
Krannert school of Management provides approachable human resources with amazing goal exposure experience. This is one of those reasons Krannert continuously ranks high on Study-abroad opportunities.
IE Business School Spain:
Offers Masters and MBA which was recognized by Global Rankings by Financial Times Rankings. Overseas Education adds fuel to the fire and the career shines brighter. The programs are tailored to meet the students personal and professional needs. IE management brings out the Entrepreneur in Student while perfecting the management skills
The courses offered are
Bachelor of business administration
Masters in management
MBAs & Executive MBA
Masters in Finance
Doctoral programs
Executive education
Offers Masters and MBA which was recognized by Global Tree, Overseas Education Consultants are equipped with certified counselors who can guide you into a university that best suits you. Call us now or contact our team to make an appointment with our counselor.