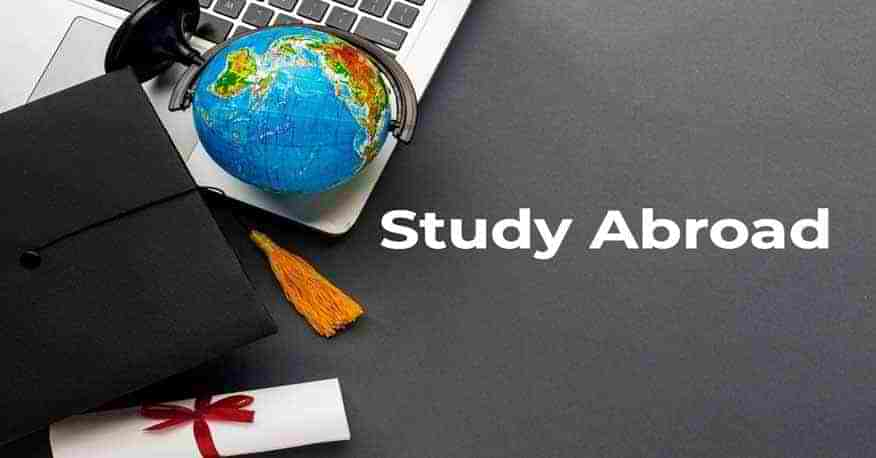 Advance Your Career With Aeronautical Engineering Overseas
Many teenagers dream of becoming a Techie, when they grow up unlike others who watch passionately the simulation of aircrafts, varieties of different airbuses and have a collection of the models, enthusiastically knowing the mechanisms, trying to fathom the techniques and phenomena involved in building those jaw-dropping, awe-struck vehicles weighing more than 60 tons flying up in the air.
If that has been your passion, forging a career in Aeronautical engineering is highly recommended. It will be a fully fulfilled curiosity of choosing a career in Aeronautical engineering. Studying Aeronautical Engineering abroad exposes the student to a broad range of knowledgeable experiences from the class room to a real time project, preparing the student to become an engineer the very next day they complete the course.
[Read More: Study Abroad Program In Robotics Engineering]
Studying Abroad Over View
Aeronautical Engineers are otherwise called Aerospace Engineers who design Airplanes, Helicopters, Rockets, Guidance systems, Space crafts and Defense systems. The course curriculum deals with concepts, components that work through forces in and out for the working of air craft. The subjects in Masters program can be aerodynamics, Physics of an airbus, aircraft compasses, aircraft structures, composite materials used in building aircraft, etc.
Studying this course in world-class Top Universities Abroad will give you better concepts of designing and building the next generation aircraft or space vehicles or else may be you are most wanted in working for designing and mechanism of war air craft robotically waging war.
Scope Of Aeronautical Engineering In Study Abroad Program
If one wishes to make a lucrative career in Aeronautical Engineering it is recommended to go for a masters level study abroad program for the same. Studying graduation overseas or Masters abroad for aeronautical engineering helps one to have a broad perspective of the career with extended territorial contacts which adds spice to the career. The further Masters program abroad enables the student to become Aeronautical researcher, Aeronautical designer, Aeronautical maintenance technician, and Aeronautical consultant.
Universities Abroad For Aeronautical Engineering
1) Stanford University CA
The University boasts of highly qualified and well experienced faculties with balanced student-faculty ratio. Students are given opportunities to be involved in research programs, research programs and internships. 20% of the admissions are allotted to women students from graduate level. Graduate, Masters and Ph.D. Programs are available for local and international students who opt for study abroad programs. The specializations in this University are
Future Aircraft Design
Autonomous systems and controls
Cyber safety for Transportation
Distributed space systems
Multi-Functional Materials and intelligent Structures
2) Georgia Institute of Technology, Atlanta, GA
Top ranked University leading research in collaboration with different industries providing real-time abroad internship opportunities to students across the globe. Georgia Institute offers Undergraduate level, Masters and Ph.D. research programs in various fields such as engineering, computing and sciences to business, design, and liberal arts. Foreign education at Georgia Institute adds value to ones career in a glorious way. The following are specializations available in Aeronautical Engineering
Aerodynamics and fluid mechanics
Aeroelasticity and structural dynamics
Flight mechanics and control
Propulsion and combustion
Structural mechanics and materials behavior
System design and optimization
[Read More: Study Abroad Program In Naval Architecture or Marine Engineering]
3) Massachusetts Institute of Technology, Cambridge, MA.
MIT was founded in 1861 and is ranked as worlds best University and the rankings are maintained consistently. The different considered for rankings are research, employability, teaching faculties, other lab facilities, innovativeness, and so on. The Study Abroad Programs at undergraduate level in MIT helps one to become a job holder soon after successful completion of the program.
The graduate level programs include
Aeronautics and astronautics
Urban studies and planning
Nuclear science and engineering
Media arts and sciences.
To know more information about Aeronautical Engineering/ Aerospace Engineering overseas different specializations available and the eligibility criteria contact Global Tree Overseas Education and Immigration Consultants with 15 branches across India. It is advisable to contact certified immigrant experts for best guidance and counseling for overseas education programs.