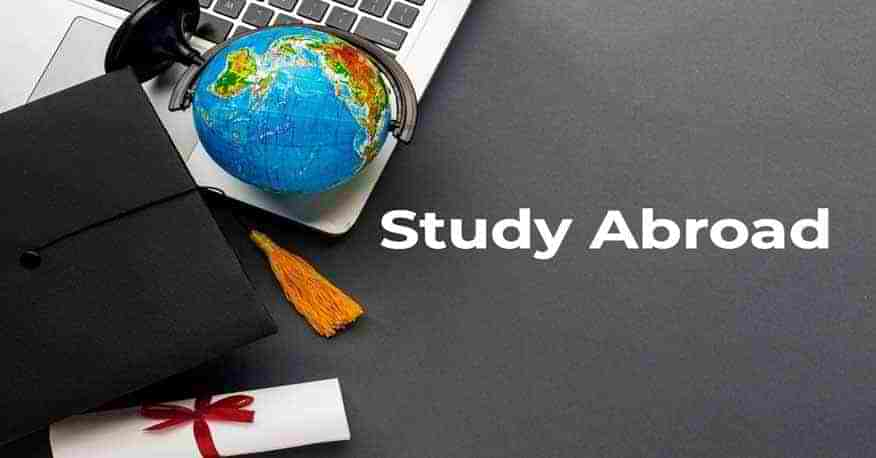 Get Quality Education Overseas At Top City/Campus Universities
Many students who aim to Study Abroad for pursuing their graduation are often confused when it comes to choosing between a City University and a Campus University. It is a well-established fact that the environment in which one gets to study abroad can shape ones character and influence ones career to a great extent.
Therefore, it is important to know beforehand the difference between a city university, a university that is set in the heart of a city and a campus university, a university set amidst its own sprawling campus in the outskirts of the city. This knowledge helps the student in making the right choice.
[Read More: Best Universities To Study Abroad Program]
Unique Features And Benefits Of Campus University
Many students who opt for campus universities enjoy the placid lifestyle, sense of togetherness and community spirit that is fostered in these universities. As the universities are located on campuses that are independently run with almost all amenities available within campus, the students at these universities are closely knit in communities along with faculty.
Most Campus Universities are beautiful and often feature wooded pathways, lakes and leafy glades where students can relax and study. Another feature of Campus University is that most of the accommodation is within the campus itself, which makes the conveyance easier, but also allows the student to Study Abroad and makes friendships more easily as one ends up meeting the same set of people again and again.
Also, students who enjoy going out and partying during their Study Abroad Stint will find that there are many opportunities to party within the campus as there are various societies and galas being organized by the student union.
Some students also tend to venture out of campus and go pub hopping with co-students. The campus with all the activity centered in it, students can get everything they need on the campus.
Unique Features And Benefits Of A City University
The City University is ideal for students who want to Study Abroad in a dynamic and vibrant atmosphere. Many students who are outgoing by nature will find the city university to be the better choice for them. One reason for this is that the university which is set in the middle of the city offers many things in the form of entertainment 24/7.
One is sure to have neighbors from different cultures and can never be bored while studying in a city university. Student, who opts to study abroad in a city university, will find various opportunities for entertainment and a wide variety of malls and shops to shop from and will not be restricted to campus shops as in a campus university.
More so than the campus university, students who Study Abroad at City Universities tend to be more socially proactive than those in Campus Universities.
[Read More: The Advantages Of Studying Abroad]
In short, each type of university has its own unique set of features and benefits, and a student who is planning to study abroad should select his university based on his interests and also the experiences he is hoping to gain during his course of study.
To know more about the different types of City Universities and your options for Study Abroad contact Global Tree, at Begumpet, Hyderabad, the most trusted Overseas Education Consultants.