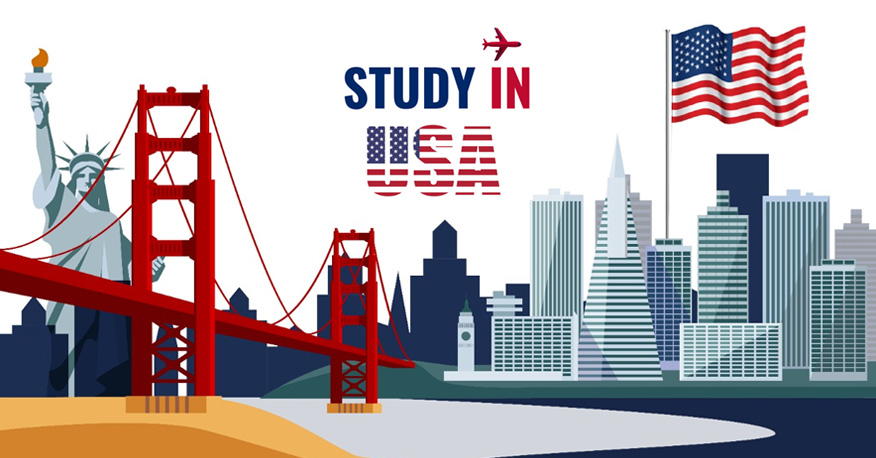 A Good College Meal Plan
Basically, a meal plan is a pre-paid account for your on-campus meals. At the beginning of your term, you pay for entire meals you are going to eat in dining halls. You would then swipe your student id card or meal plan every time you enter a dining area, and the cost of your meal would be deducted from your account.
Meal Plan For College
Usually, a college semester would be around 18 weeks. This means that you have to eat around 324 meals per semester. The average cost of an unlimited meal plan is $1600 for a semester.
Any student who aspires to go for Abroad Study read through all the latest material about your college. They know who their roommates are, they also know when they are going to move in, and they might even plan what goes in for packing. But one thing that they might have confusion about is their campus meal plan. Here how they need to figure out which one is best for them.
Research About What Plans Your Abroad University Or College Offers
College meal plans normally take one of the several forms. Any student who is planning to go for Abroad Study might get some assured number of meals per semester. It means that they could enter the dining hall number of times and eat as much they can.
In some Universities or Colleges where students always seek towards Abroad Study might have something same like a debit account, where they are charged based on what they buy? Every time they eat, their account is debited unless their balance reaches zero. Their college might also offer few combination plans.
[Read More: All Roads Lead To USA! Options For Immigration To America]
Think About Your Eating Habits During Your Abroad Study
Students, who are planning to go for Study Abroad, should be honest with themselves about their eating habits. If you got up late in the morning, do not approach towards your meal plan thinking that you would be waking up early in the morning daily and eat a healthy breakfast. Students have to realize that things might change when you are at University/College.It is important to know about your eating habits so that you could adjust how to approach towards your meal plan as you adjust towards your life on campus.
Learn About Beginning And Ending Dates Of Your Plan During Your Abroad Study
Students who are planning for their Abroad Study should know the beginning and ending dates of your plan. For instance, if you have got $2000 for your entire semester, using it for three to four months would make a huge difference to your budget. Furthermore, you could check entire semester to know if you are on track or not. If you got the additional amount, then you could treat your friends and family members when they visit your campus.
Look Out For Dining Options In Your Campus During Your Abroad Study
Students who seek to go for Abroad Study should know that every university or college provides its own unique dining choices. Few colleges offer one major dining hall, with no outside vendors. Some colleges only offer outside vendors. Other colleges have their dining areas in every residence hall, and students would require learning quickly which halls are more compliant than others. Few colleges, especially public universities have a tie-up with nearby food joints where students can use their dining plan off campus.
Students Should Handle Restrictions During Their Abroad Study
Many colleges where foreign students plant their Abroad Study are sensibly accommodating if any student has got eating restrictions. Students should learn more before arriving at their Foreign University Campus. They should also know many things in detail that would work for them during their arrival for Overseas Education at Foreign University.
Know Your Options In Case You Require To Change Post Arrival
Students who are getting ready for their Abroad Study should be aware of their options for changing their meal plan in the middle of the semester. Many colleges would not give your money back, but they would let you add more money later in the semester. Few colleges would let you carry forward your unused money or meal credits too. This means that you would not lose your money even if you do not use everything by the end of your semester. Students should know what their options are and try to plan accordingly.
Enjoy Your Meals While Studying Abroad
If you know what are your eating habits and what are your preferences, and how that would work into what your college offers during your Overseas Education. You would avoid much confusion later on. Students are advised to plan in advance so they could focus on their Overseas Education.
[Read More: How To Prepare Graduate College Application For Overseas Education]
Meal Plan Options At Universities
Students living in the Undergraduate Residence halls at the University of Illinois, USA can choose from one out of four plans. Meals plans at the University of Minnesota, USA are made up of two parts.
Students are required to choose one of the meal plans on their application for accommodation. There are a number of residential meal plan options to choose from and a meal plan for off-campus too at the University of Oregon, USA. Boston University, USA has got many meal plan options for students to choose from.
For many foreign students, the University of Toronto, Canada provides a selective, nutritious and well-priced meal plan. Meal plan offers students easy and flexible dining options with wide range of food available at University of Birmingham, UK.
Students enter a dining hall and swipe their card during every meal and they might make unlimited trips throughout the food services at Stanford University, USA.
If you are looking to Study Abroad, it is recommended that you go with a company that has got years of experience in the Overseas Education process. Global Tree is one of the Best Education Consultants in India that helps you in your Overseas Education and Admission Process.