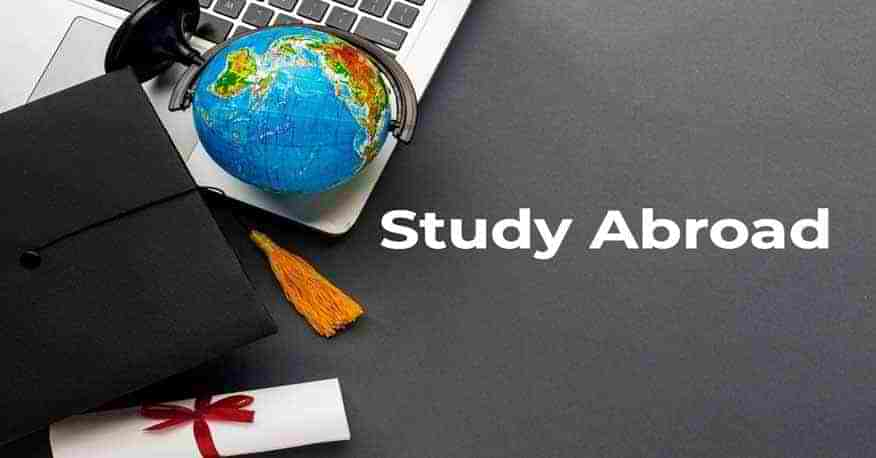 TOEFL, IELTS, GRE, SAT All Trainings Programs Under One Shelter
What if you are trying to stitch a dress just because you have an idea about it? If you do so, you will be a spoiler. When you care so much about an outfit that lasts for some days, how can you take it so easy regarding one of those tests that are important for your life?
Self-Study: A Blunder
Never make a mistake of attempting the English language tests whose scores are r important for your admission. As a part of planning to Study Abroad, your language skills are tested through IELTS, TOEFL, GRE, SAT and so on. Good scores in these tests will assign you to Top Universities apart from other points of the checklist. If you dont qualify for these tests that blocks your admission into one of those universities you dream to graduate from.
Quick Look At Different TOEFL Tests
Measures the English Language proficiency of the non-native speakers, seeking to study in native English speaking countries. TOEFL Exam Tests the candidates efficiency of written, spoken, read and heard aspects of English in university settings.
There is no qualifying score for TOEFL, and the universities have their individual required scores. For any UG course in US and Canada, you need to attempt SAT/GRE for MS and for those seeking to pursue MBA, GMAT is required.
Apart from these tests either TOEFL or IELTS are also required. Securing a good score in TOEFL can take you to any destination like no other test does.
[Read More: An Overview Guide For TOEFL Test-Takers]
IELTS Training
International English Language Testing System. The test assesses your proficiency in listening, reading, writing and speaking. IELTS writing (essay) with Task 1 and also significantly make up for the score. IELTS training is a part of your preparation for your education overseas which should never be taken easy.
Reading the English News Paper, watching English News Channels to better know the accent and acquaint with current affairs for general knowledge play an important role in the preparation of IELTS. The scores are valid for 2 years.
PTE Coaching
Pearson Test of English is a test that is accepted by universities, colleges and institutions across the globe. Its a user-friendly test consisting of three sections. They are Speaking and Writing which go together, Reading, and Listening sections.
You will hear abstracts from different lectures, Real life incidents and activities, and a variety of accents from Native English speakers and non-native. Its a 3-hour test, and the results are out within 5 business days. The scores are valid for 2 years and candidate is allowed to take as many tests as possible.
[Read More: 12 best tips for highest score in PTE Test]
Required GMAT For Overseas Education
Graduate Management Admission Test measures the aptitude in mathematics and English Language. It is generally viewed as a primary test for those seeking admission into business schools and Top Universities in USA.
Analytical Writing assessment, Verbal ability and Quantitative section are the three sections involved in GMAT Exam. GMAT training is something you cannot take it easy.
[Read More: Get Professional Coaching For GMAT]
GRE Training
Graduate Record Examination is required by students seeking admission into graduate schools. Analytical Writing, Verbal Reasoning, Quantitative reasoning are three sections involved in GRE.
If GRE Training in Hyderabad is your option you are warmly welcomed to Global Tree trusting your results are positively best. GRE Basic and GRE subjects are available.
GRE basic is required for graduates seeking MBA or MS. GRE subjects are for those seeking admissions into specialization degrees such as Biochemistry, Biology, Chemistry, Literature, Math, Physics and Psychology.
It is not mandated to attempt the subject test but it shows cases your subject knowledge in that particular subject to get you admission into the best college.
SAT Test Preparation
Scholastic Assessment Test measures the literacy, Numeracy and Writing skills required for admission into the universities and colleges. SAT Scores are valid for 5 years.
What are you waiting for?
The urge that drives you to education overseas is enough to create the momentum required and our deemed faculty, to train you in securing the required scores. None can do a promising job than our Global Tree Team who worked on the topics decades together in shaping the Mock Tests, which prepare you for real time.
Course material is personalized, thorough, result-oriented and tailored to meet the individual requirements.
Classrooms are well equipped and sophisticated with highly qualified, well experienced and highly motivated faculties to handle the coaching classes. IELTS, TOEFL coaching is something you cannot afford to miss.
Talk to us today, Enroll now in Training to accomplish your dreams of Overseas Education.
Global tree: Overseas Education Consultants have made a significant impact in the student world and Immigrants through the Training Programs to English Speaking countries where the scores add up to the Immigration Policies.