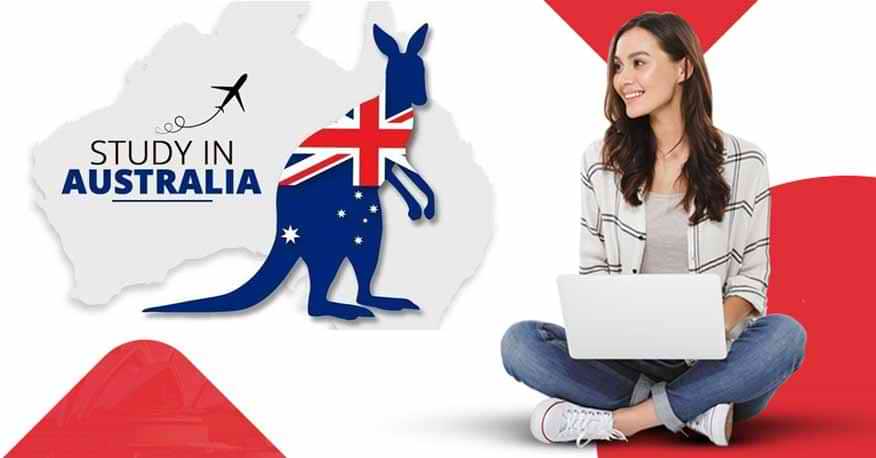 Monash University: Australia's Leading Institute for International Students
The Monash University in Melbourne is an excellent choice for students who are planning to study in Australia. It is a public research University, which was established in 1858 and is one of the oldest universities in the country for students who opt to pursue their education abroad.
The University is one of the reputed institutions for education in Australia and is ranked among the top 10 percent in terms of research, 10 percent for international outlook and 20 percent for teaching and secured the distinction of being a part of the Australian group of eight. The university has its main campus in Melbourne, five other satellite campuses in Victoria and campuses in Malaysia, Mumbai and Prato in Italy offering excellent education programs. The Mumbai campus in India is a partnership venture with IIT Bombay.
The Overseas Education Offering Best Academics at Monash University
Students who study abroad at the MU will get the benefit of personalized attention from their professors with one of the lowest ratios in the country. Students, who study abroad in this University, are able to interact meaningfully with each other and their professors and breed a spirit of togetherness and healthy competitiveness and foster a community spirit amongst them. Monash offers graduate and undergraduate programs in architecture, arts, law, information technology, medicine, nursing, pharmacy and others to students who pursue their Foreign Education Programs in the university.
Monash University follows a semester based academic calendar and has more than 60,000 students on its roster. It is very popular among international students who come to study in Australia and boasts of a student body that spans 100 different countries and has students speaking in 90 different languages. The university is one of the leading institutes of research in medicine and is recognized as one of the best places to study in Australia for those wishing to pursue a medical profession abroad. The university pioneered efforts in the birth of IVF babies as well as research into embryonic stem cells.
[Read More: Cost to Study in Australia –Tuition Fees, Living Expenses & More]
Student Life During the Foreign Education at Monash University
Students who study abroad at Monash are likely to find student life on campus active and full of fun events. Students who study in Australia at Monash University form various academic associations and societies which organize social and cultural events that adequately demonstrate the varied interests of the students. The university is home to many clubs and societies which cater to the interests of the students, who study abroad on campus. The clubs are responsible for organizing cultural, educational and social programs, reflecting the uniqueness and diversity of the students who study their overseas education on campus. The clubs are also a means of fostering leadership skills among the students who are a part of the student body.
Accommodation at Monash University for Education in Australia
International students who study in Australia, at Monash, can rely on Monash Residential Services or MRS for all their accommodation requirements. The MRS is responsible for taking care of all aspects of student accommodation and provide the best care that students need to make the most of their study abroad program at the university. The institute offers various accommodation options for students who study abroad at Monash ranging from shared dormitories to rented apartments with prices varying according to the type of accommodation opted.
Students who Study in Australia at Monash can choose from standard rooms, rooms with private bathrooms, shared apartments and one bed room apartments for their stay at the university.
Residences on campus provide the students with a number of activities that help students to stay connected with each other and make new friends as they form study groups and achieve academic success together during study in Australia. Some of these friendships go on to last for a life-time and become the basis for a strong network that helps the student in good stead throughout their career.
[Read More: List of 20 Best Universities in Australia]
Admission Criteria for International Students at Monash University
Students who are planning to study abroad at the university are required to fulfill the following admission criteria
The students who intend to study abroad at Monash should hold an Australian undergraduate degree or its equivalent
Students who aim to study abroad at Monash should be able to furnish a personal essay with details of their academic credentials and the reason for applying to Monash
All students who apply to study in Australia at Monash, from non-English speaking countries are mandated to submit results of an English language test such as TOEFL, IELTS, PTE or CAE. The minimum expected scores for each test varies and students who are interested in pursuing a course at Monash can get in touch with Global Tree for more details.
Global Tree, with its head office at Begumpet, Hyderabad is one of the leading Overseas Education Consultants in India. And having 14 branches across India, which can be a one stop solution for all your study abroad plans. Log on to our website and contact our counseling team now.