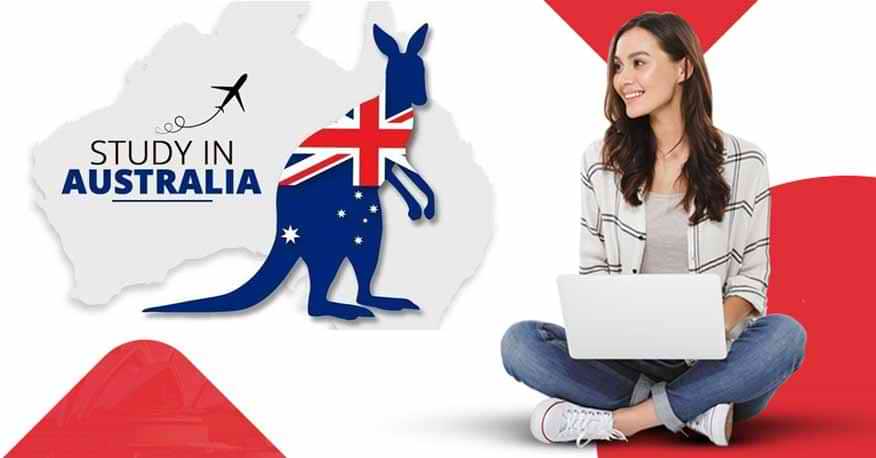 Increased Immigration Rating set to Boost Number of Indian Students Flying to Australia
Indian students would now find it easy to Study in Australia in their quest to gain the most sought-after overseas degree. After a recent decision that earned India an increased immigration rating within Australia, the nation is all set to become a much more attractive destination for Indian students who seek to pursue higher education prospects overseas. While as many as 60,000 Indian students have traveled abroad to Study in Australia last year, the upcoming year is confident to witness higher traffic.
The catalyst for this is the current notification issued by the Australian Immigration Department (DIBP), which carries out the modifications in its Simplified Student Visa Framework (SSVF). As per the new regulation, India has moved up from Level III high risk rating to Level II moderate risk.
With India being one of the nation's sending a large number of students to Australia, this move would open up more prospects for securing Australian Student Visas. Previously India was categorized under Level III and Level IV for more than 13 years, but it has not managed to move towards a comfortable position. Due to this move, the process of Applying for an Australian Student Visa has also been simplified considerably for Indian students who seek to Study in Australia.
With just a passport and a confirmation of admission from the Australian university that the student has been accepted, one would be able to move to Australia now. This is an unambiguous contrast from a few weeks ago when an excess of their criteria like Statement of Purpose (SOP), statement of family income and bank statements were also required.
With the ease of getting Australia student visa, many more students are likely to choose Australia as their Foreign Education Destination in the upcoming academic year.
Australia's three yearly intakes, as against the fall or spring intake in many countries, is also a factor that makes it appealing to Foreign Students.
[Read More: Top On-Demand Jobs for Australia Immigration]
Record Number of Foreign Students in Australia Leads to A$ 30b Boost to Economy
Australia's foreign student sector is booming, with a record of over 7,00,000 Students getting enrolled at universities and other education institutions this year.
The growth of this sector has resulted in a huge boost to the economy of the country. Increasing numbers of foreign students who seek to Study in Australia, largely from Asia, have left Australian Universities with one of the largest numbers of foreign students in the world.
As of August month, there were around 7,08,350 students admitted at all Australian educational institutions which have increased by 13% from previous year. Out of these, around 3,38,399 were admitted in Australian Universities with an increase of 15% from previous year.
The main source of Overseas University Students was India which is next to China. The boom has resulted as a welcome boost for the economy of this country.
As per the current statistics, by the Australian Bureau of Statistics, the sector was worth A$28.6 billion previous years, that includes tuition fees and cost of living by students during their stay in the country. This makes education the nation's third-largest export of coal and iron-ore.
Analysts have given credit to the strong reputation of Top Australian Universities along with the country being tended to be much more affordable for Foreign Students who look to Study in Australia.
What attracts students here is the tertiary education of the country being considered to be of high quality. The booming sector has also called for government and universities to do more to plan and accommodate the higher number of students.
Even though accommodation is quite expensive, foreign students who look to Study in Australia, consider Sydney as the most desirable place to Live And Study. Socially, foreign students integrate well within their own network, but they like to connect more with the local communities.
[Read More: Top Benefits of Studying in Australia]
If you are looking to Study in Australia, then it is recommended that you go with a company that has got years of experience in the Australia Education Process with Global Tree, the Best Education Consultants in India.