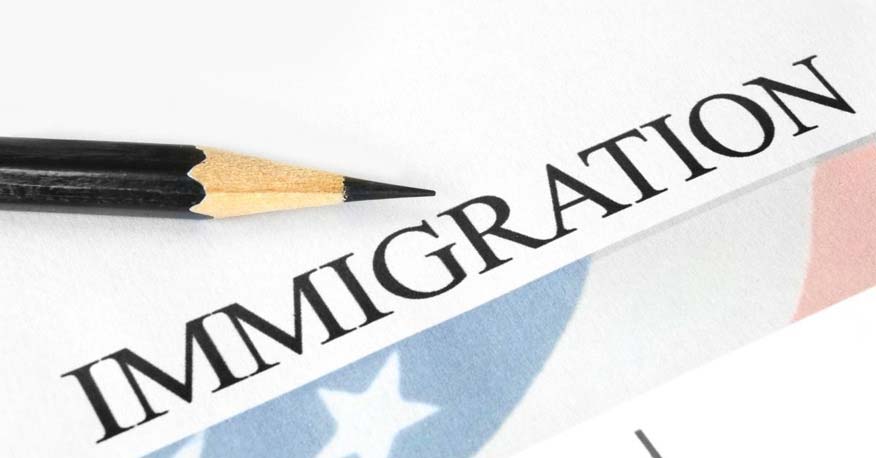 Looking for Abroad Education in Denmark?
The Education System in Denmark is popular worldwide. It mesmerizes Foreign Students from many countries to pursue their Higher Education. There are many prestigious universities and colleges in Denmark that provide job oriented courses.
Denmark has become the most preferred destination for a number of overseas individuals. In the previous few years, the number of individuals migrating to Denmark has been raised steeply due to many reasons such as education, job, business, and others.
This country has been motivating large numbers of foreign individuals to come to the nation to boost individuals career and at the same time economy of the country.
Benefits of Studying In Denmark
Fantastic people and culture
Safe, secure and happiest nation across the world
World class education system
Access to travel
Livability
Highest level of earning equality across the world
Globally oriented wide range of programs
Handful of prospects in terms of vocational training exchange programs
Summer schools and short-term programs
Prospects for financial aid
Global recognition for degree and educational programs
Could work while studying in Denmark
Why Study in Denmark
Planning on Studying Overseas in a place where everyone feels satisfactory all the time? Well, Denmark must be your primary choice. This country is the happiest place to live in the world.
Moreover, you also have a chance to pursue the world-class quality education in a safe, friendly and innovation-driven environment. If you Study Abroad in Denmark, you will have an enriching and fun experience that would also help you get an excellent foundation for your future career.
As a student enrolled in a Denmark University, you would experience few innovative educational methods, permitting you to get the skills to become an independent learner. In this Danish education system, you play an important role and are motivated to experience your opinion.
The universities here offer a diverse range of subjects and place a great focus on research. Here you would get experience in your choice of education field.
What to Study in Denmark
Whatever subject you choose to pursue Education in Denmark, you could expect quality and educational standards recognized worldwide. You could choose from wide range of subjects that are taught in the English language from Engineering and Natural Sciences to Design and Architecture.
Here are few of the most preferred study options: Master Degree in Business Administration, Environmental Science, Economics, Design and in Civil Engineering.
Major cities for Education in Denmark:
This country has not only a few student cities, but they offer vivacious and energetic environment. Outside of classes, you could enjoy best leisure time, whether you would be biking in the city and the surrounding or going for a concert or other social event. Check out few of the cities like Copenhagen & Aalborg.
Universities to attend in Denmark:
The Higher Education system in this country is divided into many types of universities that depend on your specialization and focus on practical and research skills.
You could apply to Bachelor, Master, Ph.D. degrees in almost any field you could imagine, from computer science to psychology in traditional universities.
There are many university colleges that offer bachelor programs such as Engineering, Business, Nursing, Teacher Training, Social Work and much more. There are many artistic Higher Education institutes that offer a degree in music, arts, architecture or design.
There are five Universities in Denmark that are in the list of leading 400 Universities across the globe, with the University of Copenhagen leading the way at 68th place.
Here are some of the leading Universities in Denmark:

University of Copenhagen
This university is ranked highest in the whole region at 68th place in the world university rankings. This university was established in 1479, it is the oldest university in the country. It is home to 40,500 students that includes 4000 Foreign Students. With four campuses, located in the capital city of Copenhagen, many courses are taught in Danish and English language and many in the German language.
Technical University of Denmark:
It is the first polytechnic institute of the country, founded in the year 1829. It is one of the Europe s leading engineering institutions. Presently this university is a home to around 10,600 students.
Aarhus University
It is the second oldest university of the country, which is ranked at 117th Place in the world. Founded in the year 1928, it is home to around 44,500 students.
Aalborg University
This university was established in the year 1974; it is home to as many as 20,656 students. It has got three campuses. It is the most favorable choice among foreign students with over 15% of students coming from outside the country.
University of Southern Denmark
This university was established in the year 1998. It has got seven campuses. It houses more than 32,000 students out of which 20% are from abroad.
[Read More: How to Settle in Denmark from India?]
Applying to Denmark Universities
This country offers foreign students a special portal for applications, where you could apply to eight programs. Check carefully all the application documents that are required to be attached with the application. Make sure about the language requirements, whether you require proving English skills before applying. Know what your GPA was during your education.
English Language Tests
There are more than 350 English taught programs in the country. You would require submitting the proof that you are good enough in English language skills. Almost every university accepts IELTS and TOEFL English Exams.
Studying in Denmark: Tuition Fees and Cost of Living
If you are looking to Studying Abroad in Denmark, getting out the detailed information about the tuition and cost of living would help you make an informed decision for your future. Below are few estimates of tuition fees, cost of accommodation, food expenses, transportation costs and additional costs for students who are planning to Pursue Degree Abroad in this country.
University Tuition Fees
The tuition fee for non-EU students starts from 6,000 Euros per year. Average Annual tuition fee cost you around 12 to 15,000 Euros per year. For highly specialized courses, you need to pay around 35,000 Euros per year.
Cost of Living
A rough estimate of your entire monthly expenditure in this country would be from 750 Euros to 900 Euros monthly.
Costs of Accommodation
Out of the entire monthly expenses, students pay around 36% on accommodation. You need to pay around 300-500 Euros per month for accommodation and utilities.
Cost of Food
The average food expenses in the country would be 200-270 Euros per month.
Cost of Transportation
Many students use public transport. A monthly public transport pass for metro, train or bus would cost you around 50 Euros per month.
Additional costs
You would require spending some money on books and other study material that would cost you around 20 Euros per month.
Scholarships and Grants
There are many ways of covering your expenses while you study in Denmark:
Scholarships from Denmark Government Erasmus Mundus Scholarships Programs in Denmark
Overview of Denmark Student Visa
Many people have a dream of Study Abroad either to explore their career prospects or to enhance their knowledge with the best education. People with such intentions could choose Denmark to lay a better foundation for a secure and amazing career.
In recent times, Studying in Denmark is an endearing prospect for many foreign students. The educational institutions in the country motivate foreign students, researchers, and teachers.
It offers excellent and equal academic prospects for all the students irrespective of their nationality. Foreign people who hold a Denmark Student Visa which is also a short-term visa to take up the program and get an education.
Documents required applying for Denmark Student Visa
Individuals who seek to get Denmark Study Visa should abide some rules and submit some important documents. The requirements vary based on the individuals nationality. Few of the major documents that are required while applying for the visa are as follows:
Valid Passport
Recent photographs
Proof of enough funds
Proof of admission in the University of Denmark
Denmark Student Visa- Family Regulations
If any student is granted a Denmark Student Visa then he/she is permitted to bring their eligible kids or spouse to live along with them in the country. However, the applicant should show that they have got enough funds to support their family members in the country.
[Read More: Why Denmark is the happiest nation in the world?]
As per the Danish immigration rules, the spouse of Denmark Student Visa holder could work for a period of full time during the entire duration of their stay in the country.
How long you could live in Denmark
The duration of Denmark Student Visa differ for every student depending on their course duration, additionally, they could extend their visa too.
Extension of Denmark Student Visa
The number of Danish universities and higher educational institutes that provide a range of prospects for foreign students to get a world recognized qualification in the country. Many programs are taught in English and they are Bachelors, Masters, Ph.D., exchange, and summer academic programs.
The tuition fee which is charged by the universities for foreign students is affordable. If any student would like to extend their stay, they could extend for six months to find a job, provided they are issued a residence permit.
If you are looking to Study in Denmark, it is recommended that you go with a company that has got years of experience in the Overseas Education process. Global Tree is Best Abroad Education Consultants in India that helps you in your Denmark Education process.