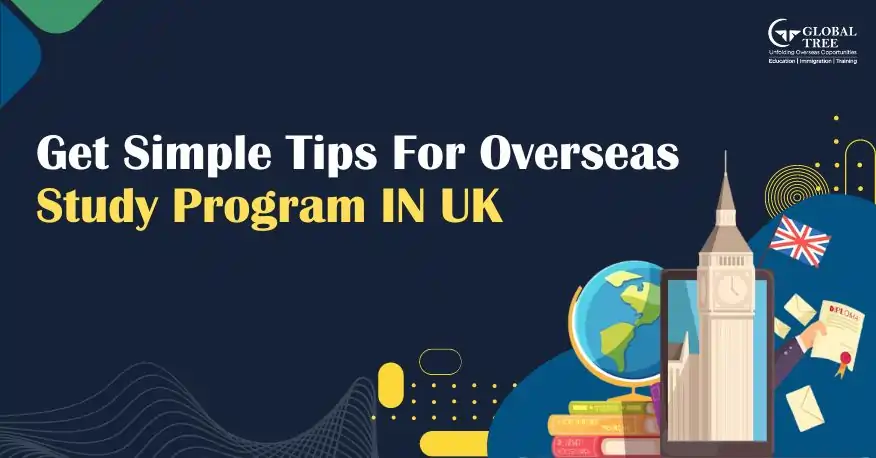 Plan Your Abroad Study In United Kingdom
UK Visas and Immigration Department manages the visa requirement and Immigration Criteria. Foreign students from non-EU nations who seek to Study in UK require applying for the visa.
The outcome of the referendum of the country on its membership in the EU, also known as Brexit has resulted in few uncertainties over the regulations of the visa, but the government of UK has mentioned that there would not be any immediate modifications to its Visa Policies.
Types Of UK Student Visa
If you are pursuing a short course and your age is more than 18 years, then you might get entitled for the Short-Term Study Visa which would be valid for a period of six months and could be extended up to the period of 11 months for short courses and English language courses respectively.
If you are looking to undertake a course for a longer period of time, you should make sure that the institute you have chosen to Pursue Education in UK should hold a license as Tier 4 Sponsor. You could also apply for Tier 4 (Child) Student Visa if your age is between 4-17 years. And if your age is above 16, they can apply for a Tier 4 (General) Student Visa.
[Read More: Application Process For UK Study Visa]
Utilizing your UK Student Visa
When you Migrate to UK, a stamp will be posted on your passport that mentions the duration of your stay in the country. For instance, if your Study Abroad Program is for one year, you could stay in UK for the entire duration of the course and further for a period of four months. Prior to your arrival, you should ensure that you are immunized and you are required to submit the related documents to any officer at UK entry port. You must also carry all the documents related to your education that includes your Confirmation of Acceptance for Studies (CAS) number, proof of enough funds, and accommodation proof as well.
Work While Study In UK
Foreign students sometimes might require getting work authorization. Foreign students from public funded higher education university or college on Tier 4 Student Visa could work up to 20 hours every week during their academic term and full time during festival breaks.
Pre- Requisites of UK Student (Tier 4 )Visa
Foreign students from outside the country or EU region should apply for a UK Student Visa who seeks to study a full-time degree course in the country. Student Visas are not granted for part-time study courses. Your entitlement is measured using a points based system known as Tier 4 Student Visa.
There are certain criteria to be fulfilled by any foreign student who is looking to apply for student visa. They are as follows:
Study Abroad Course Confirmation

You should avail a CAS, generally known as Confirmation of Acceptance for Studies from a university in the country which is accredited by Visaand Immigration department of the country.

Universities in the United Kingdom should have got Highly Trusted Status (HTS) on the list of Tier 4 sponsor from visa and immigration department of the country.A rated colleges could also grant CAS numbers.

All the UK universities have got the HTS. You could also view the university profiles for additional information about Universities in UK, or you could also search for a list of courses suitable for you.

Enough Funds to Study in UK

You should also provide the proof that you got sufficient money for funding your Overseas Education. Apart from your tuition fees, you should also show that you have got enough funds to pay for your cost of living.

Student Visa Application

To submit your application for Tier 4 Student Visa, you can visit the Visa and Immigration portal of UK and fill up your online application form completely and send it.Foreign students from across the globe have to send their online visa application. You would be asked to provide your photographs and biometric information taken at center for visa application. Global Tree is among the Best Education Consultants in India that offers your personal assistance and guidance on your submission of Visa Application.

[Read More: Explore Dorm Life As A Student In The United Kingdom]

Immigration Health Surcharge

All the non-EU Citizens who come to stay in UK for a longer period of time are required to pay health service charges for getting access to the National Health Service of the country. The health surcharge is for foreign students who seek to pursue an education in the country and it is payable when you send your visa application.

If you are planning to Study in UK, it is recommended that you go with a company that has got years of experience in the Overseas Education Process. Global Tree is one of the Best Education Consultants in India who helps you in your UK Education and Admission Process.