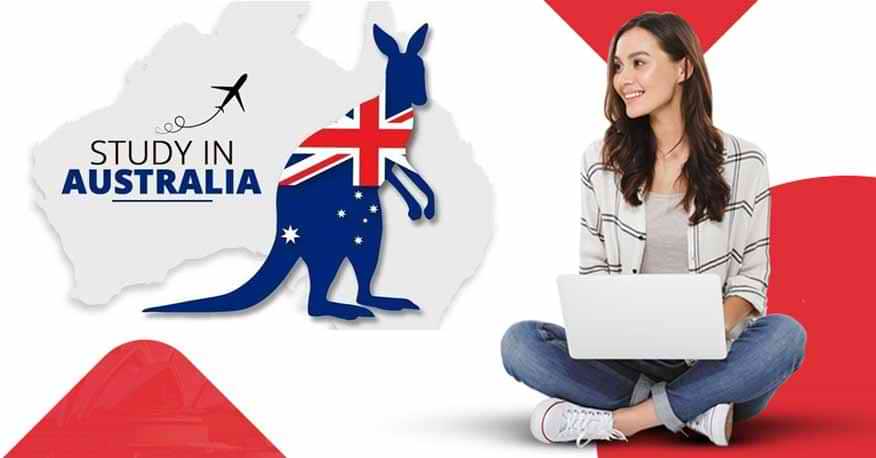 Plan your trip with Australian Visitor Visa
The much awaited 70th Ashes Series can not just be a topic for the day because all the Cricket lovers certainly disagree with me. Ashes series is an ongoing series of test Cricket matches for 40 days between 23rd Nov 2017 and 8th Jan 2018 played at five different venues in Aussies. Cricket is not just a game, it's a religion, a whole community is built, embraced, loved with loyalty, uniting fans from across the world, saving the days and dates planning their trips with Australian Visitor Visa, and those immigrants to Australia are considered lucky for the season. Even the students planning their further Studies to Australia over any other country have a pleasant obligation as they push their Study Abroad plans specifically to a nation wearing a garment woven with inseparable cricket on it. We proudly recollect the moments as India secured its lot on the World's Cricket map embarking the ladder to the top, with Amazing players in many highly competitive, on pins and needles, Tugs of war.
Passionate play
Stirring the passion, the Cricket Fever is occupying the headlines of print and electronic media, making the youngsters and old, stick on to the LED screens and those at work constantly monitor their mobiles for updating themselves with the scores, it's a passion that plays, as the world's best batsmen playing in opposites, at
Brisbane Australia
, England won the toss and chooses to bat while Steve Smith of Aussies leads his team for bowling.
[Read More: How long can you stay in Australia on a visa?]
Immigrants choice
Embracing the cricket season many are
considering Immigration to Australia a perfect destiny
, which could be prospective for them to enjoy a real cricket apart from making a great career in their respective field, for their children to grow up Crickety preparing to play for national team. Because the scope in the kangaroos is that one can eventually explore and shine out all the undiscovered talents as the selection system is unbiased, chooses the talented over caste and creed, or name and fame.
Indian Born Cricketer who played for Australia
It's amazing to remember at the moment about Indian born Rex Sellers. Born on August 20, 1940, at Bulsar, Gujarat he was the second son of William Alfred and Irene Ethel Sellers. After Immigrating to Australia got coached for cricket and selected to play in national Team Australia, nicknamed Sahib, Rex played between 1959-67. There are many Rex Sellers with undercover talents, who can make international Cricket worth watching. It's a place where talents and skills dominate over caste and creed. Uncover the Rex Sellers in you, moving to the Nation for your further education. Yes, you heard it right! It adds more meaning to your life and
career as Australian Universities announce amazing Scholarships,
especially for Indian Students. Reach the new horizons, unleash new heights and discover a new You altogether. It's certainly a privilege and honor for India when it can produce more players who can contribute to the
International cricket
.
Study Abroad in Australia
The Education in Australia is a considerable option that leads to acquiring
PR
if you has a future plan for
Immigration to Australia
. The professionals that are a shortage in Australia are given an opportunity for
PR
after successful completion of Australian degree, to hold back the potential workforce. The courses are designed to equip students with methodologies applicable in most common forms of practical life. Having decades of experience with Indian students, who genetically work hard and industrious, Australian government extended its generosity in announcing
Scholarships
to especially
Indian Students
.
Australian Visitor Visa
If you are planning for
Australian Tourist Visa
, get the documentation done perfectly with all the queries answered with well informed experts, category of visa with multifaceted facts and can offer better solutions. To bring the point to your notice Aussies is a nation rich in natural beauty, wild life sanctuaries, natural resources, indigenous flora and fauna, the pollution index is 82 while India stands at 17th rank from the list of top polluted nations.
[Read More: Know The Cost of Living in Australia]
Still, pondering and wondering? For what? Consult Global Tree Overseas Consultants- your necessary guide for the next era of landing in Australia. Your need met sensitively with
expert advice in the best possible way, Education in Australia or Immigration to Australia
. Meanwhile..hey! Uncover the Rex in you. But for now, while you call us, watch Cricket; enjoy the aroma, of a cup of Coffee.