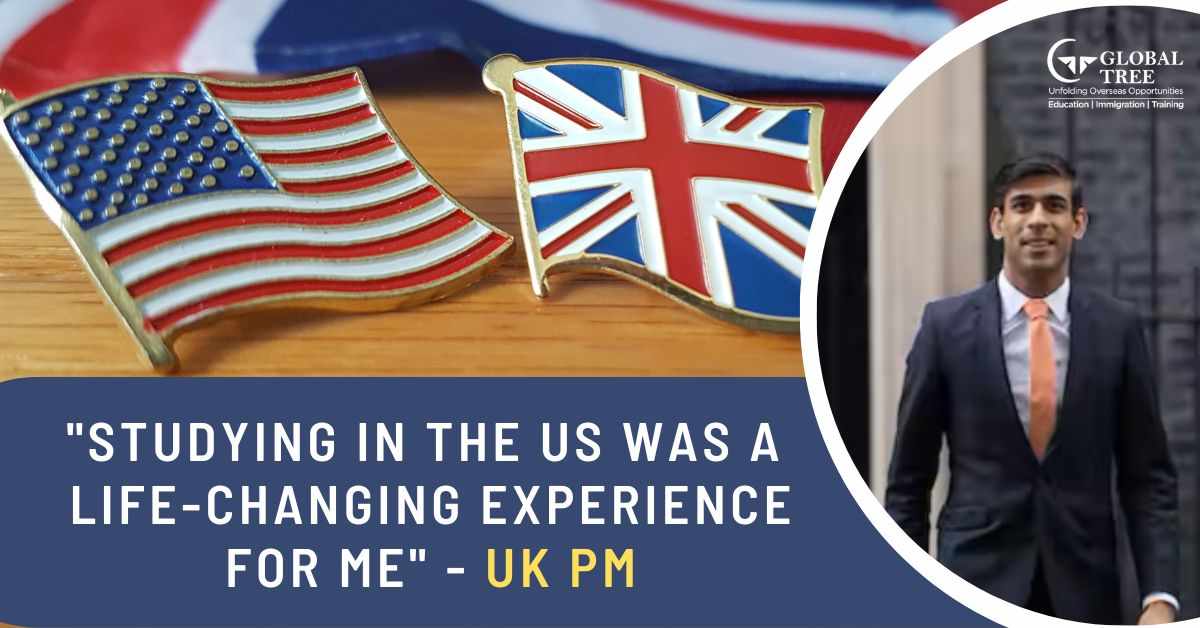 Education in USA
Overseas education is truly a class apart; they have experienced faculty, tech-updated tools, and industry experience that can prepare you to take on any challenge life throws at you head-on. The universities in the USA are highly encouraging and motivating for students to learn and apply classroom knowledge in real-time. Students are provided with extremely conducive learning environments through different teaching pedagogies that pique their curiosity and increase their willingness to study. Thousands of students go to study in the US and love their time and experience there. One such success story is that of the current UK Prime Minister, Rishi Sunak.
The newest UK Prime Minister is the youngest and the first man of Indian origin to take up such an important seat in the parliament. Born in Southampton, UK, Mr. Sunak completed his early education in the UK itself. He moved to the USA to pursue his MBA from Stanford. "Being out there in the U.S. changed my life," Sunak said in 2021 when discussing his education abroad. He pointed out that universities in the USA have a different and encouraging culture that makes students believe that anything is possible. Especially since the future Prime Minister studied in the heart of Silicon Valley, all the tech firms had the means and material to realize most dreams.
The Fullbright scholarship is a prestigious scholarship that thoroughly vets all the candidates before providing them with the scholarship. Some of the requirements to be eligible for the scholarship are: the applicant must have 3 years of professional work experience, stellar leadership experience, and should have done community service. In addition to studying in one of the top 10 best colleges in USA, Mr. Sunak was also a Fullbright scholar. This scholarship was introduced by the USA after World War II to improve relations between the US and other countries.
He availed a scholarship that enabled him to pursue his MBA at Stanford where he met his future wife, Akshata Murty. The couple stayed in the USA for a few years before they decided to move back to the UK. Both, Akshata Murty and Rishi Sunak used to work in the corporate world for some time. Akshata Murty worked in marketing for a while and then switched to opening her own fashion label. Rishi Sunak went on to work in the finance sector and helped co-found successful ventures before getting elected as a member of the parliament in 2015.
[Read more: The Most Lucrative Degrees to Stud in USA]
Since then, he has had quite an active career in the UK government and even went on to become the Prime Minister of UK. In every student's life, it is important to have role models, people they can look up to and can derive inspiration from. Rishi Sunak has definitely become a worldwide icon of hope and determination to make anything possible. It all starts with believing in oneself and taking that first step that will get one closer to their goals.
Source: https://share.america.gov/uk-pm-says-us-study-changed-my-life/