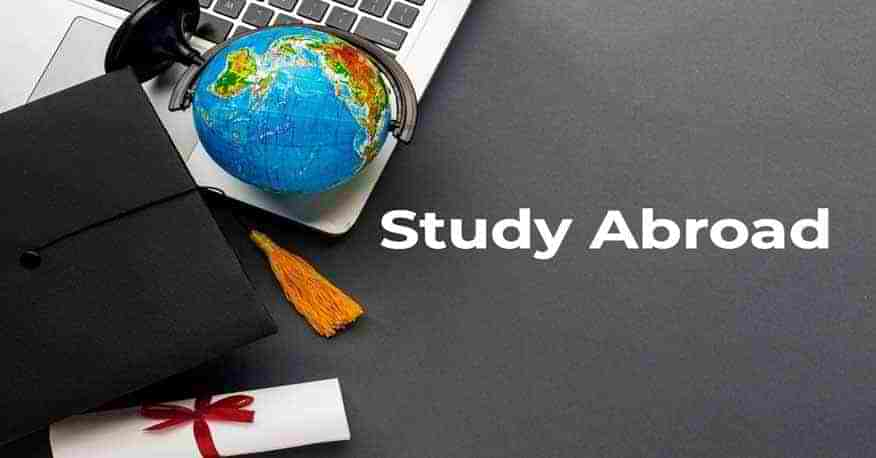 TOEFL is important when it comes to Study Abroad
If you are an abroad study aspirant, this blog would guide you in understanding why TOEFL is important when it comes to Pursuing Abroad Education. TOEFL which is also known as Test of English as a Foreign Language and as it is said that this test of English language for non-native English speaking individuals who seek to Study in English speaking nation. Here are some points as to how TOEFL could help you enroll in English speaking universities and they are as follows:
Taking Initial Step
Appearing for this test is the initial step towards your study overseas in an English speaking nation. Your score would show how well you are prepared for taking up a study course that would be taught in the English language. Since TOEFL has got many modules, it depicts your speaking, reading and grasping skills that are significant for academic purposes. Wide areas to choose from: While taking TOEFL, you don't require restricting your options. Scores for TOEFL practice are accepted by many universities and colleges in destinations across the globe.
[Read More: Top 7 TOEFL Preparation Tips in 2022]
Reinforce your application
TOEFL has got dominant position among other exams for English language proficiency. This is mainly due to its outcomes accurately portrays the potential of an applicant. So when a student makes this test as a part of its application to International Universities then it would provide an edge and would also increase your chances of getting selected.
Prepare you for your overseas journey
This test would help those students who had not got the grip on the English language. Undertaking this test would help them gain command over the language. Many students often get confused whether to go for TOEFL or IELTS test.
TOEFL test is common in the US
and IELTS is for the UK. You would require scoring differently depending on the course you want to undertake. There are many practice test available online and the better way of beginning is to get familiar with the format of the test. How many days it would take, what does it test, cost of the test, its duration and where could you take the test etc.
Best courses for TOEFL preparation
The best courses for TOEFL preparation are those that are specially made for this test. These courses would go through sample course material and practice the exact skills you require and would even go through a practice exam with you, leaving you ready when you face the real test. The tutors that are made available for these courses would have got good experience as
TOEFL assessors
.
Tips to get your TOEFL
The best way of starting the TOEFL coaching is by taking an online free test and assessing yourself with few questions like what are your strengths and weaknesses? How to practice? Who could assist your practice? Observing gaps in your language skills becomes quite difficult.
Enroll in a preparation course for this test that practices the skills you require to gain good marks. You could find test courses in language schools all around the world. This will provide you access to experienced teachers who could help you in bridging those gaps in your English language.
Prepare for the test. Use various resources that are available online for practicing and also work on speaking whenever you could.
Work on your study skills. Practice well on reading, prioritizing and identifying the important points.
[Read More: Study In USA Without IELTS & TOEFL]
Content of TOEFL test
The purpose of this exam is to test your English proficiency. Duration of the exam would be for four and half hours with a compulsory break of 10 minutes in the middle. The test is divided into four parts and they are reading, listening, speaking and writing. Reading consists of 36-56 questions based on 3-4 pares from educational texts. Duration is 60-80 minutes. Listening consists of 34-51 questions based on an audio recording of lectures, classroom conversations, and discussions. Duration would be 60-90 minutes. Speaking consists of 6 tasks where the applicant needs to talk about topics. 20 minutes duration. Writing consists of completing two essays. Time duration would be for 50 minutes. Every section is scored out of 30 to provide an overall score out of 120. Students would also get performance feedback on the test. The cost of this test changes depending on the location of the test center. The validity of this test is two years. Global Tree offers
expert training on courses like IELTS, TOEFL, PTE, GRE, GMAT and SAT
. We also place mock tests. Our experienced and proficient trainers have got years of experience and knowledge with them. We offer adaptable class timings and better rate of student achievement rate.