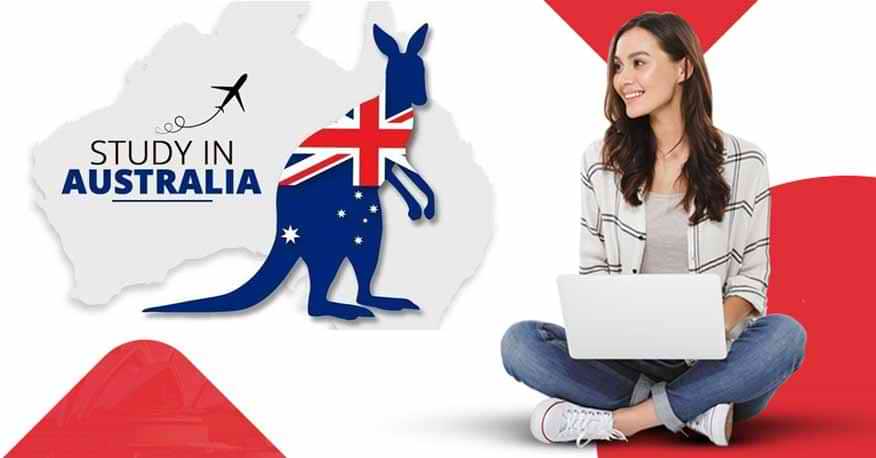 Higher Education in Australia
Australia happens to be one of the most popular destinations not just for immigrants from all over the world but students as well. Which is really not surprising considering the fact that the country is famous for the world's longest beaches and the friendliest people. We take a look at six reasons why it can be a great idea to pursue your higher education in Australia, especially if you hail from India
Peer Support
Students from India now comprise the largest demographic group among student bodies in Australia. As an Indian living in a foreign country for the first time, you are more likely to be comfortable if you view a few familiar faces around you. Also as there are many teachers, admin staff as well as students who are from India, you are sure of finding people who can understand your accent and make you feel at home.
Exclusive Scholarships
On account of the huge numbers of Indians enrolling into their higher education programs, universities in Australia are waking up to the fact that luring Indians can be a lucrative business. A number of universities have instituted scholarships that are exclusively meant for Indian students. The Macquarie University for example has two scholarships - the Macquarie scholarship for Indians in data science and the Macquarie scholarship for Indian women pursuing a post graduate program at the university. This greatly reduces the competition when applying for a scholarship and ups your chance of winning
[Read more: Which Country is Good for Masters - Canada or Australia?]
IELTS and other Waivers
In continuation of the above stance of welcoming Indian students, a few universities in Australia will even waive off the requirement to write and produce results of IELTS Test provided you have studied in an English medium school. Some universities may require you to attend a bridging course to improve your communication in English in the first year of your college. Some universities will also provide students from India a concession for their cutoff GPA score
Home Cooked Food or Close Enough!
Yes, definitely you cannot expect a home cooked meal every day when you are living in a dorm. But whenever a deep craving for mom's food strikes, you can head over to your nearest Indian grocery and stock up on the ingredients and cook a meal for yourself. Given the huge population of Indians in Australia you are never too far from an Indian grocery or an Indian restaurant
Excellent Employability
Students who graduate from Australian universities enjoy a high level of employability and career advancement, as Australian universities are renowned for their quality of academics as well as the practical knowledge that is imparted to students to be an active part of the corporate world.
The unique combination of Indian ethos of hard work and the Australian emphasis on practical knowledge can lead to a successful career.
[Read More: Dependent Visa for Australia]
Family can Come First Too
When you go to pursue your masters in Australia as an Indian student, you do not have to leave your family behind. The Australian government provides an opportunity for dependent family members, which can include your spouse and children. What is more you spouse can work for up to 40 hours a fortnight and earn while you learn!
To know more about the advantages and wonderful opportunities for Study in Australia, you can reach out to our abroad education consultants at Global Tree.