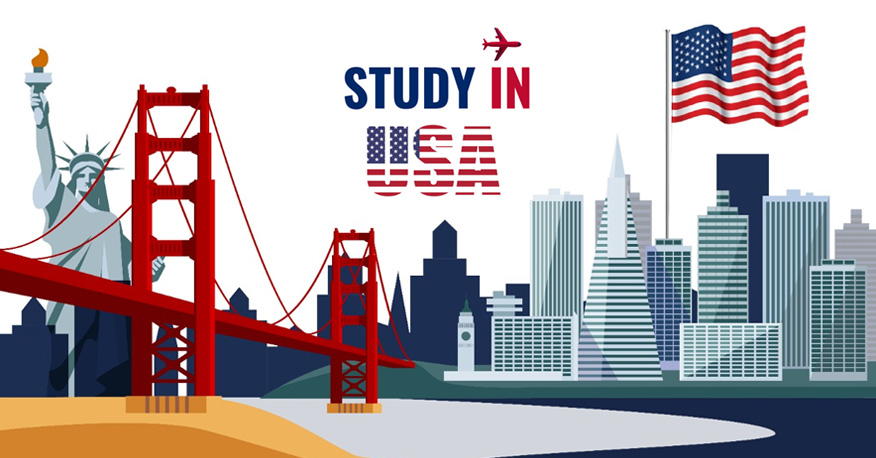 Trump Era Proposal for Time limits for Students from India
The US administration under President Joe Biden has recently announced its intention to cancel a proposal put in place by the former president of the United States, Donald Trump, for putting limits on the student visas for international students to a maximum of four years for research scholars from India and other countries all over the world.
The Department of Homeland Security of the USA has published this decision, early this week and has also added that it is planning to drop the proposal for limits on visa applications for the USA from journalists.
The DHS further stated that it has got around 32,000 comments from the public, out of which nearly 100 percent were not happy with the proposal that was made during the Trump administration for adding curbs to research students' time limits in the previous year and, as a result, was planning to withdraw the changes that were proposed as the changes were expected to limit access to immigration benefits for deserving candidates.
[Read More: Study in USA without IELTS and TOEFL- Universities List]
By maintaining the existing regulations for visas, students who are planning to study in the USA on their F and J category visas will be able to keep their visas and live in the United States, as long as they continue with their studies.
Moreover, journalists too can continue to live with their L visas as long as they keep their jobs in the United States. If the proposed changes had been accepted and put into place, then students who study abroad in the United States would have been required to apply to the USCIS for extensions for their visas or leave the country if they are unable to get an extension.
They can then again apply to the US immigration agencies for readmission.
US Administration Proposal for Study in USA
The proposal put forward by the Trump administration would have brought down the limits further for student visas to a maximum of two years. The DHS also reported that those who were in opposition to the time limit were of the view that it would greatly impact the international students, research scholars, as well as foreign journalists.
[Read More: Top 6 Most Lucrative Degrees to Study in USA]
Academic groups related to higher education were justifiably concerned by the proposed plan to change the student visa policy, which could create an atmosphere of uncertainty among international students, who would need to go through tedious and expensive reapplication processes to be able to continue with their Education in the United States.
A number of noncitizens could be restricted from applying for an extension of stay in the country and getting it approved, thus preventing them from joining their courses.