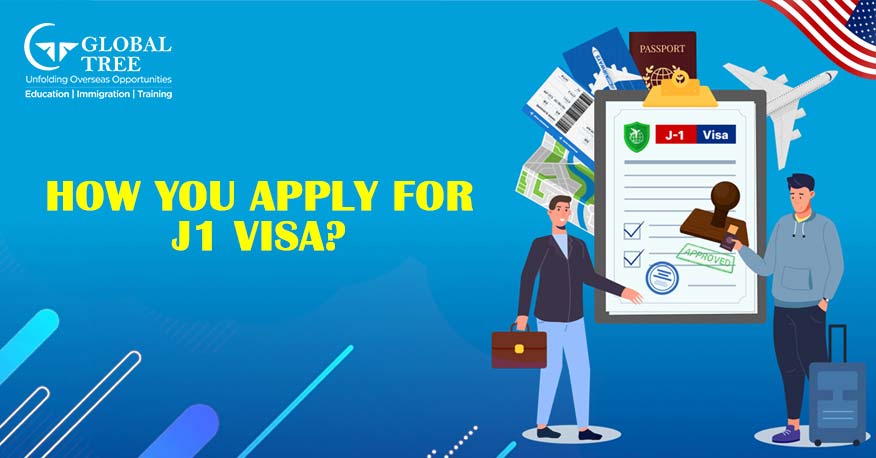 What is J1 Visa?
The J-1 visa, also known as the Exchange Visitor Visa or J-student visa, is for people from other countries who want to participate in educational and work exchange programs approved by the Department of State Bureau of Educational and Cultural Affairs. Usually, a J-1 student visa holder is sponsored by a school or nonprofit organization.
And here's everything you need to know about the Exchange Visitor (J) non-immigrant visa (also known as the J-1 student visa)
The J-1 visa has 15 categories of eligible roles and/or program types:
Au Pair
Camp Counselor
College and University Student
Secondary School Student
Government Visitor
International Visitor
Physician
Professor
Research Scholar
Short-Term Scholar
Specialist
Summer Work Travel
Teacher
Trainee
Intern
When applying for a J-1 student visa through the College and University Student Program category, you gain the opportunity to study at a Top US college or university and remain in the country for the duration of your chosen course or degree program.
The length of your stay in the US under a J-1 student visa hinges on the specific program you select. For example, if you opt for a J-1 visa for a Camp Counselor program, your stay will likely be brief (e.g., four months during the summer). In contrast, programs like Au Pair and Research Scholar may provide J-1 visas that permit you to stay in the US for several years.
Following graduation, J-1 visa holders are typically obligated to return to their home country and reside there for at least two years. Only after fulfilling this requirement can you consider returning to the US. In exceptional circumstances, such as emergencies or unique situations related to returning home, this obligation may be waived.
Am I eligible to Work with a J-1 Visa?
Yes, you can! J-1 students are permitted to work while studying, as long as they obtain work authorization. There are certain restrictions, such as only working part-time on campus for a maximum of 20 hours per week. Now it all depends on the course opted by you. Make sure you properly research the employment opportunities for the program.
J1 vs. F1 Visas: What suits you the Best?
This table summarizes the key differences between J-1 and F-1 visa students in various aspects of their visa status and requirements.
| Aspect | J-1 Visa Students | F-1 Visa Students |
| --- | --- | --- |
| Point of Contact | Coordinate with the Responsible Officer from the program sponsor. Responsible Officers ensure compliance with visa requirements and monitor student well-being. | Access Designated School Official (DSO) at a college or university. DSOs assist with visa requirements and regulations. |
| Certificates of Eligibility | Submit Form DS-2019, detailing program specifics, costs, program dates, and financial support options. | Submit the I-20 form, which contains similar program information. |
| Post-Graduation Work and Training | Eligible for Academic Training (AT) up to 18 months after graduation. PhD holders can request an additional 18 months in a related field. | Can apply for Optional Practical Training (OPT) for up to 12 months in a related field after graduation. STEM degree holders can request an additional 24 months. |
| Working Restrictions | Limited to on-campus work. | Can work off-campus after one academic year. Dependents cannot work but can enroll in part-time study. |
| Funding Source | Programs funded by accredited educational or nonprofit institutions. | Can be funded by friends, family, or personal finances. |
| Home Residency Requirements | Must return to home country within 30 days after the program ends (if no extensions) and live there for two years before returning to the US. | No specific home residency requirement, but must depart the US within 60 days after the program ends (if no extensions). |
[Check Out: Here's How you can get an F1 USA Student Visa!]
10-Step Checklist of J1 Visa Requirements for International Students
| S.No. | Requirement | Description |
| --- | --- | --- |
| 1. | Funding Source | - At least 50% of program funding must come from an accredited sponsor (excluding personal friends or family). |
| 2. | English Language Proficiency | - Meet the English language proficiency requirements set by your chosen university or college. |
| 3. | Valid Insurance | - Maintain medical insurance meeting minimum standards outlined by your host university for yourself and your dependents. |
| 4. | Pre-Arrival Information and Orientation | - Participate in pre-arrival information sessions provided by your sponsor. - Attend orientation with program and regional information. |
| 5. | Adherence to J-1 Visa Rules | - Comply with all J-1 visa requirements to actively maintain your J-1 student status. - Sponsor must provide a 24-hour emergency contact. |
| 6. | Home Residency Requirements | - After program completion, return to your home country and reside there for a minimum of two years. |
| 7. | Valid Passport | - Ensure passports for you and any dependents are valid for at least six months beyond your program completion date. |
| 8. | Full-Time Enrollment During Academic Year | - Enroll in full-time study during the academic year. - Part-time (up to 20 hours per week) on-campus work during classes. - Full-time work during academic breaks. |
| 9. | Work Restrictions | - Follow regulations: work off-campus only with proper sponsorship and authorization from your sponsor and university. |
| 10. | Address Updates | - Notify both your sponsor and university within 10 days if you change your residential address. |
[Also Know about How to Migrate to USA from India?]
How to Submit the Visa application for a J1 visa?
To apply for a J-1 visa, follow these steps after reviewing the J-1 visa requirements and gathering the necessary documents:
1. Complete the DS-2019 form, which is the Certificate of Eligibility for Exchange Visitor Status.
2. If you are an exchange visitor trainee or intern, also fill out the DS-7002 form, (Training/Internship Placement Plan).
3. Submit the DS-160 form, an Online Nonimmigrant Visa Electronic Application.
4. Ensure you have a valid passport.
5. Include one passport-sized photograph measuring 2x2 inches.
Make sure to double-check all the information and the documents and keep them in an ordered fashion for easy accessibility.
What is the Application Process for J1 Visa?
Step 1: Choose a Sponsor
Select a sponsor accredited by the United States Department of State to support your program. Make sure your program aligns with the requirement of being funded by a non-personal source.
Step 2: Submit DS-2019 Form
Once you've been accepted into the program by your chosen sponsor, complete and submit the DS-2019 form. This form acts as your Certificate of Eligibility, allowing you to apply for J-1 status. If you have dependents, ensure you receive the correct DS-2019 form for them.
Step 3: Payment of Required Fees
Depending on your specific program and sponsor, there are several fees to consider. These include
the SEVIS I-901 fee (paid to the Department of Homeland Security),
a nonimmigrant visa application processing fee,
and a visa issuance fee (payable at the U.S. embassy in your home country).
Note that some of these fees might be covered by your program, so verify with your Responsibility Officer.
Step 4: Schedule a Visa Interview
To proceed with your application, schedule a visa interview with the U.S. Embassy or Consulate in your locality.
It's advisable to arrange this appointment as early as possible, as waiting times may vary by country. If you have dependents, you can also schedule interviews for them to accompany you.
You shall be called for an interview based on your age:
| S.No. | Interview |
| --- | --- |
| <13 | Not Required |
| 40-79 | Required (exceptions for Visa renewals) |
| 80< | Mandatory |
Step 5: Attend Your Visa Interview
At the visa interview, a consular officer will ask you questions to understand better your reasons for traveling to the U.S. Be prepared to answer queries regarding your chosen field of study, future education plans, financial support, employment goals, and your intention to return to your home country after completing the exchange program. Usually, these things are already mentioned in your statement of purpose. Therefore, you must remember to speak accordingly.
Remember to bring the following documents:
A valid passport
A copy of the photo you will use for your visa
DS-160 and I-901 SEVIS payment confirmation receipts
I-20 form
Academic qualifications such as your diploma, school transcripts, and standardized test scores
Bank statements used for your college application
A print out of Visa Fee payment slip
Note: J1 visa applicants should understand that the waiting times for interview appointments can vary based on the location and peak seasons. Consequently, it is highly recommended that applicants initiate their visa application process early. To ascertain the precise interview wait time for your specific location, please consult the official website exclusively.
FAQs - Frequently Asked Questions for J1 Visa Application
Can I get J1 visa easily?
Attending an interview at the U.S. Embassy or Consulate in your home country is an essential step in the J-1 visa application process. Applicants should be on time and dressed appropriately for the interview at the U.S. Embassy or Consulate.
How long can I stay after J-1?
The program ends with a 30-day grace period for J-1 scholars. So, you have until 30 days following the end of your program to leave the country.
What happens if J-1 visa expires?
Your lawful immigration status in the United States is still valid even if your visa expires while you are still within the country as long as your Form DS-2019 and Form I-94 are also valid. However, if your visa has expired and you leave the country, you will need to apply for a new visa in order to enter the country again.