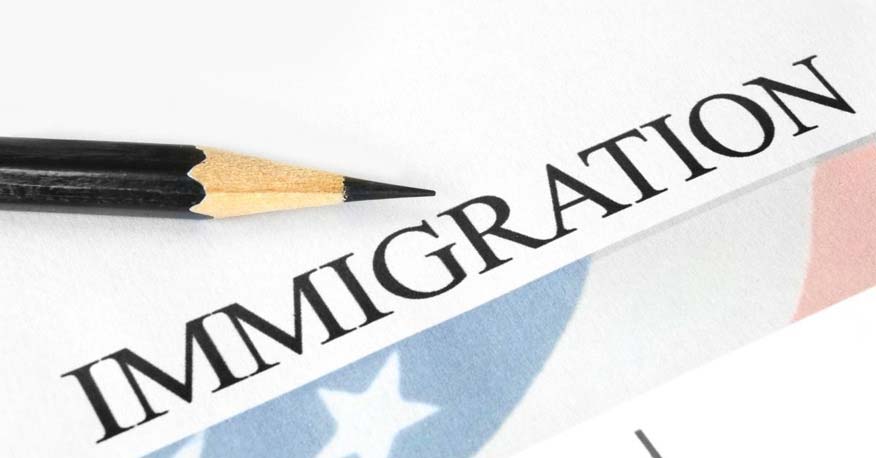 Visa Free Countries Which Allow Citizens of India to Travel
The ongoing pandemic and the staggering lockdowns and other restrictions have left everyone with a sense of dread and fatigue. However, there is light at the end of the tunnel, and the rapid vaccination drive, which will hopefully make it easier to move around and travel. If you are eager to travel out of the country but do not want to go through the hassle of applying for a visa, then we have the perfect solution for you. As it happens, there are a number of
visa-free countries
, which allow citizens of India to enter. Travelling can be a lot of fun and exciting, especially if it is to travel out of the country. There is a certain excitement in traveling abroad for most of us. Here are a few countries where you can travel with just your passport.
Countries Where Indians Can Travel Without A Visa
1. Nepal
Nepal is one of our nearest neighbors and is also the only country where you will not need to possess a passport for the purpose of a visit. According to the Nepal Embassy, Indians are permitted to enter the country, with any photo identity card, such as a driving license, aadhar card, or passport, which has been issued by the Indian government. You can also drive down to Nepal through a scenic road route for a more memorable vacation. You can even take your own car or hire a car for a safer mode of travel when compared to public transport systems such as airlines and trains. There are a number of fun adventurous activities to enjoy in Nepal, which include, Bungee Jumping, Zip Flying, Mountain Biking, Rafting, Canyoning, and Paragliding amongst many others. For those interested in a more relaxed mode of vacation, Nepal offers a number of scenic locations nestled amidst the Himalayas, which can offer an unforgettable and enjoyable vacation experience.
[Read more: Canada Visitor Visa Process and Requirements]
2. Cambodia
Cambodia is famous in the world for the iconic Angkor Wat temple that has been declared as a UNESCO World Heritage site. It is one of the most enduring popular attractions for tourists to the country. The sandy white beaches of Sihanoukville, The vibrant city of Phnom Penh, the historic Preah Vihear Temple, and Banteay Chhmar Temple are a few of the other major attractions in the country of Cambodia. Apart from temple sightseeing, Cambodia also offers other recreational activities such as cruising, yachting, trekking, and enjoying traditional massages for its visitors. Indians who plan to visit Cambodia, do not need to apply for a visa before traveling but can obtain a
visa on arrival.
3. Hong Kong
Though ravaged by pro-democracy protests in some parts of the country, Hong Kong still remains one of the favorite destinations for the international jet-set. How lucky for us Indians, that we do not need to apply for a visa to visit it. Hong Kong is not a country by itself, but is actually one of the provinces of China and is located just south of the mainland and to the east of the Pearl River Estuary. The city is one of the best places to enjoy a variety of activities including visiting various attractions, trying out international cuisines, shopping on famous streets, etc. children will love to visit, Disneyland in Hong Kong, and the Ocean Park. For grown-ups, there are a number of pubs and other places to enjoy the vibrant nightlife in the city. Indians can stay in Hong Kong for a period of 1
4 days without a visa.
4. Mauritius
Mauritius is the ideal destination, for any Indian who wishes to enjoy pristine beaches and blue lagoons with their surfeit of natural beauty. The country is an island nation, which is situated in the Indian Ocean and is considered to be the best getaway for romantic couples. It is famous for its ocean-based activities such as deep-sea fishing and other watersports including water skiing, parasailing, and many others. Some of the must-see places in Mauritius are The Triolet Shivala, Grand Bay Pereybre, Caudan Waterfront, Black River Gorge, and Balaclava Ruins, apart from numerous others. Indians can stay in the country for as many as
60 days without the need for a Visa
.
5. Maldives
The Maldives is the favorite destination among the Bollywood elite and other famous rich in India. It is not surprising as this island nation is dotted with luxuriant beaches, nearly 1000 in number, where one can enjoy relative privacy and a luxurious getaway. If you want to emulate the lifestyles of the rich and famous, then Maldives is the ultimate destination for you. Some of the best places to visit are Hukuru Miskiiy (Old Friday Mosque), National Museum, Utheemu Ganduvaru, Banana reef, Alimatha Island, and many others. If you are a tourist from India or any other country, you will be given a
visa on arrival for 30 days.
[Read More: Documents Required for Australia Tourist Visa]
6. Bhutan
Bhutan is famous for being recognized as one of the happiest places on earth. You can enjoy a relaxing time with sessions of peaceful meditation or enjoy a relaxing bath in natural mineral hot springs in the country. Some of the famous places to visit are Punakha Dzong, Tiger's Nest Monastery, Zuri Dzong Hike, Jigme Dorji National Park. As an Indian national you will not need to have a visa before arrival. You can obtain your
visa on arrival with a passport or even with your voter Id.
7. Jordan
Jordan is a historically beautiful country, situated on the East Bank of the River Jordan. It is a quiet charm and combines the artistic legacy of the west and east. Some of the popular destinations to visit are The Dead Sea, Aqaba, Wadi Rum, Wadi Mujib, and Baptism Site. If you are a citizen of India then you do not need to apply for a visa to visit and can
stay up to 30 days in the country
if you intend to stay as a tourist.
8. Jamaica
Jamaica is counted among the most scenically beautiful places in the world. It is flush with green landscapes, serene beaches, and majestic mountains, offering a different holiday experience to suit your moods. Some of the must-visit destinations are Montego Bay, Doctor's Cave Beach, Ocho Rios, Negril, Martha Brae River, Falmouth, Blue Mountains, and others. If you are an Indian, then you can
visit Jamaica without any visa
.
9. Fiji
Fiji is a unique island country, which is made up of more than 300 magnificently beautiful islands which are located in the South Pacific Ocean. The country is flush with many natural resources and is one of the most developed economies in the region. Tourists from India can obtain a 4-month visa on arrival and enjoy activities such as windsurfing, Kayak Fishing, scuba diving, Snorkelling, Sports fishing, and many other activities.
10. Macau
Macau is a province of mainland China is one of the most popular attractions for tourists from around the world. Also known as the Las Vegas of the east, it is a popular choice for Bollywood directors, shooting movies. Some of the popular destinations are St. Lawrence's Church, Moorish Barracks, Sam Kai Vui Kun, or Kuan Tai Temple. If you are from India, then you can
stay in the country without a visa
for a maximum stay of 30 days.
11. Indonesia
Indonesia is famous for being the largest island country in the world. It boasts of more than twelve thousand islands, located between the Indian Ocean and the Pacific Ocean. The country also has more than 18 World Heritage Sites that are a must-visit. The only difficult part is to decide which ones you will visit and how long you will be able to spend at each one. The island city of Bali, which has become famous because of the Eat, Pray, Love book and movie is definitely a must visit destination in the country. Indians can stay in Indonesia, for a
maximum period of 30 days without a visa
.
12. Thailand
Thailand is one of the few remaining absolute monarchies in the world. It is a beautiful country combining the rich heritage of the past, with modern advances and conveniences. Some of the most popular places to visit, among tourists and residents alike are the National Museum of Royal Barges, Chiang Mai Zoo, Chiang Mai Night Safari, Doi Suthep-Pui National Park, and others. Indians can
obtain a Temporary tourist visa or visa on arrival
from the immigration checkpoints. This visa has a validity of 15 days from your date of entry.