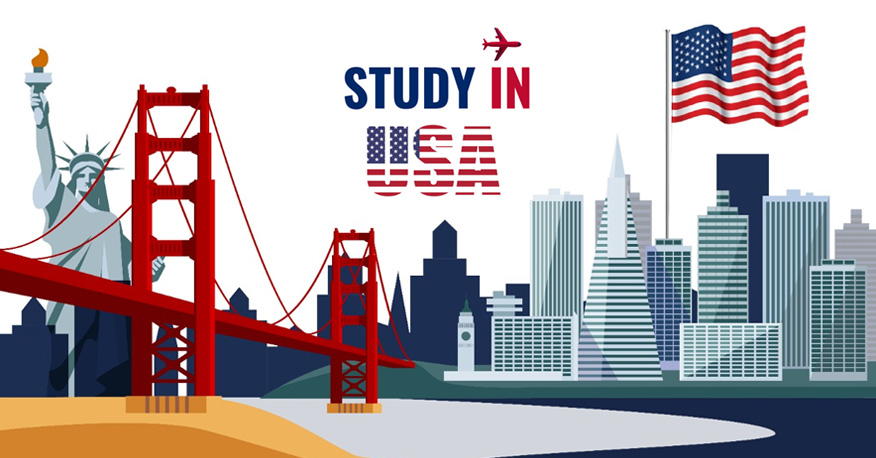 Abroad Study Become An Entrepreneur
If you want to become an Entrepreneur, you could decide to Pursue a Foreign Education in entrepreneurship or business before you launch a startup. Proper planning is required before launching your dream company.
The ecosystem of startups are busting with stable promise and energy. However, before you initiate your startup company, you are required to enhance your skills, build a firm network and prepare yourself with context of handling the challenges of running a business.
Entrepreneurship is your path forward, you would significantly benefit from a foreign Education Program in a Foreign University. Why consider overseas education before launching your startup company. Here are seven fascinating reasons why you must go for Study Abroad if you are looking to become a successful businessperson.
Become Business Savvy
Being a strategic and market leader is important for the success of your business. Without having firm grip on business ideas you are not able to conduct routine transactions, communicating efficiently with clients, customers and vendors.
As a businessperson, you require a strong hold on business analytics and finances and pursuing a better Entrepreneurship Program could help you in taking all the challenges of changing business climate and prepare you for future ahead.
How Would You Grow Beyond Your Geography?
As market places are merged, geographical boundaries have been dispersed. In todays world businessman is not restricted to local markets, but they could feast much wider and far by utilizing real time marketing tools and technologies.
A course in entrepreneurship or business management would fill up your education gaps. For students who seek to Study Overseas, you get a chance to communicate with individuals from across the globe.
You could build a network of relationship building while pursuing your overseas education. You could engage with Student Alumni, could also share your knowledge and experience on bigger platform and get connected to many networks that would make your way into much wider markets.
[Read More: Discover The Destinations Favorable For Immigration!]
Do You Have Strong Leadership & Team Skills?
To run a business, one of the biggest challenges would be handling of a team. If run a small company, then you could take care of it properly but as your business get develops, you would require recruiting more talented people.
Many business people lack office dynamics, basic understanding finds themselves helpless. But if you Migrate Overseas to Pursue Entrepreneurship Course Abroad, you could build on proper team building and leadership skills.
While pursuing education abroad, you would get an experience of Team Management. There would be many prospects for leading and working with the team. When you work with a team of foreign students, you would gain experience in communicating, relationship building and talent leveraging.
You Require Developing An International Overview
A businessperson always looks to explore new things for business. As the dynamics of business changes now and then, preference of market also evolves and aggression grows among competitors. An intelligent business person has to go with the change.
One has to continuously think past your problems at hand. Considering Overseas Education in Entrepreneurship or business, you would grow a universal perception while studying abroad. You would learn how to approach a problem through multiple proportions.
Proper decisions would save your money and time both that are important for every startup business. If you are looking to become successful business person, you would gain extremely with a Foreign Education.
Learn Business Specific Skills On Multi-Cultural Platform
Are you thinking that startups at your native country would face similar situations or problems as your competitor in other foreign countries? Thinking of government rules affecting the business incomes?
Pursuing Education at a Foreign University classroom among students from different countries, communicating with them would give you wider horizon of insight. For every upcoming business person, this insight from overseas education could be very useful resource, when it comes to taking decisions that are beyond the curriculum.
A program in Overseas Education takes care of this requirement. You would get a multicultural educational platform when you go for the foreign course.
[Read More: Favorite University for Study Abroad]
Get Knowledge From Mentors
Students who seek to Study Abroad not only get to learn from the quality teachers from cross the globe, but they could also go for seminars, workshops and could also attend lectures from some of the business leaders and the CEOs of leading companies. Interactions with leading brains from across the globe would broaden your thinking, and provide you holistic approach towards becoming a successful business person.
If Entrepreneurship Wont Work, Then?
This might not happen, but it is significant that you think practically, Migrating Abroad would provide you foreign education and this would offer you with other wider prospects if in case your startup doesnt take off.
Pursuing Abroad Education would equip you with various skills that would help you in becoming a strong leader. Trends in business dont wait for anyone, and you are required to work hard for searching better opportunities.
Pursuing overseas education in business creates better business persons. If you are looking to study abroad, it is recommended that you go with one who got years of experience in the Education Process. Global Tree is among The Best Education Consultants in India that has got a team of Expert Counselors who will guide you Pursue Education at your dream destination.