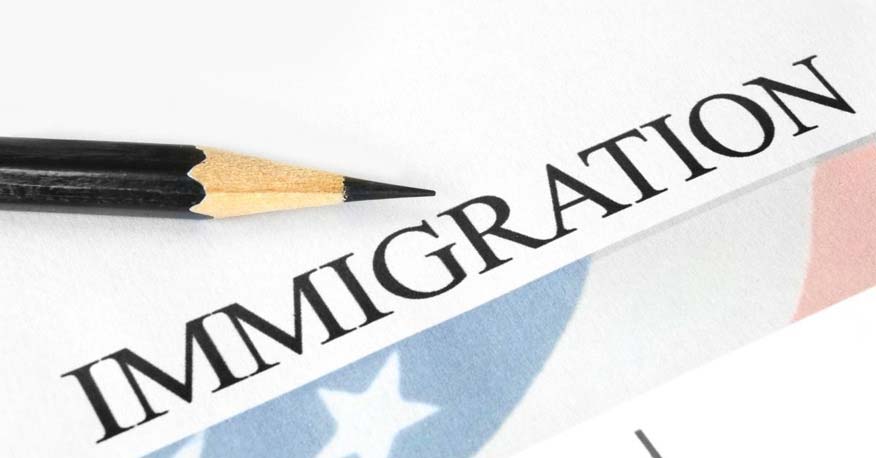 Immigration Consultant Process
After a lot of deliberation and deep thinking, you have finally made the decision. You want to immigrate and grow your career beyond the boundaries of your country. Perhaps you are attracted by the prospects of better healthcare for your loved ones, or a better education for your children, perhaps it is the quality of life that attracts you or the modern lifestyle. Well, whatever the reasons for your decision to move, you will need to complete the visa process for the country you intend to move to and obtain the appropriate visa. In order to apply for the visa, you will need to determine the appropriate visa for your qualifications and requirements, and apply for the same, and although you could do this yourself, the process can often be confusing, perplexing, and time-consuming. Much of the paperwork involved in a visa application can be full of legal speak which can be confusing to the layperson. In such a scenario, you would be far better off hiring the services of an expert and certified immigration consultant to help you with this procedure. An immigration consultant can help you with determining the visa type you can apply under and also guide you through the process of applying for and getting your visa. Some
immigration consultant companies
such as Global Tree also go beyond the normal filing of visa applications but also extend the support that goes far beyond such as arranging a foreign exchange and helping with accommodation on landing. If you are considering hiring an immigration consultant then you would definitely be asking whether they are of any advantage to you and whether they justify their costs. We enlist a few reasons as to why hiring an immigration consultant makes sense.
Hiring a Certified Immigration Consultant can make the process hassle-free
One of the main reasons for hiring an immigration consultant is that they can interpret the hard-to-understand visa documents and make the entire process hassle-free. The immigration consultant can not only help you to determine the best visa category suitable for you but also guide you through the entire visa application process
Hiring an immigration consultant can save you time and money
The application for a visa can be a time-consuming and expensive affair. If one does not know the nuances of the visa application process one may not be able to successfully obtain a visa, thus being forced to either give up the dream of settling abroad altogether or reapplying once again. Both scenarios would entail the loss of precious time and money. Indeed in some cases, a person loses a significant amount of money by deciding to apply alone and then after getting his visa rejected, decides to hire an immigration consultant, and realizes that it would have been better by far for him if he had hired an immigration consultant in the first instance.
[Read More: Top Immigration Consultants in India]
Immigration consultants are educated and well informed about the visa process
Many countries have varied visa processes for candidates with different backgrounds, qualifications, and requirements. Also, the visa process itself can be very confusing to the layperson. Having a certified immigration consultant handle your reprocessing, you can rest assured that your application is in the hands of someone who is well-versed with the visa process of your intended country.
You can get help with the visa interview process
A good immigration consultant such as Global Tree, will not only help you to determine the appropriate visa and handle all the paperwork for you but will also help you prepare for the personal visa interview by sharing tips on how to approach the interview, the nature of questions that could be asked and also by conducting mock interviews to boost your confidence.
[Read More: Top 5 Tips for Approaching A Visa Interview]
You can get help for other aspects of the application such as language tests
Many developed English-speaking countries such as the USA, UK, Canada, and Australia, require a candidate to demonstrate a certain level of English speaking and comprehension ability. The countries ask that a candidate pass a language test and obtain at least the minimum required score to be considered for a visa in certain cases.
You can get post landing support from the immigration consultant.
Some immigration consultants, such as Global Tree, also go beyond the call of duty to provide both pre and post landing support to their clients. Support includes pre-departure orientation, booking of air tickets, providing of foreign exchange and even arranging accommodation for the candidate on landing. To know more about the process involved in immigrating to the country of your choice, get in touch with Global Tree, the
best immigration consultant in India.