DEMONSTRATED INTEREST: HOW TO LEVERAGE IT IN YOUR COLLEGE ADMISSION PROCESS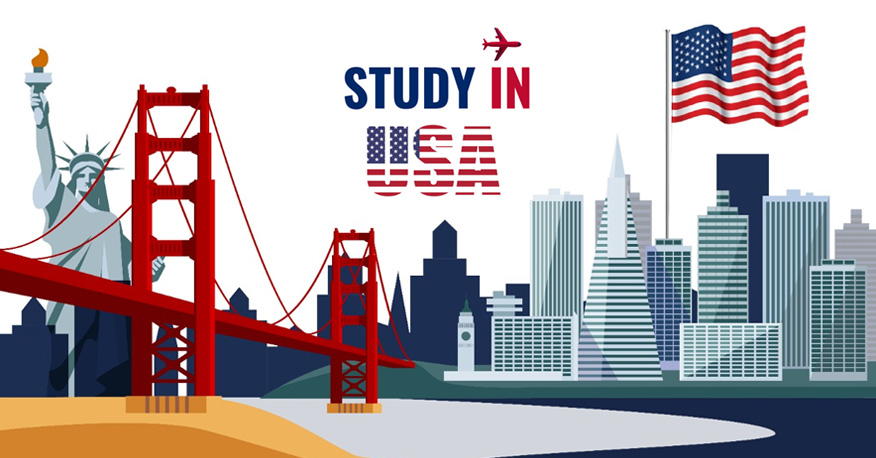 Study Abroad In Your Dream College
For many years until now, it was widely believed that performance at academics combined with high standardized test scores were the most significant factors for obtaining admission to that dream college you had in mind for Study Abroad.
But things now are changing, with increasing number of Students Applying to Universities each year and the fierce competition among the applicants; it is becoming difficult for the admissions committee to decide on academic performance alone.
Although these still are most significant, a new factor, demonstrated Interest has emerged as a criterion for college admissions and most colleges and universities are paying close attention to it when deciding on candidates for admission.
Admission officers are charged with admitting a targeted number of students each year and using demonstrated interest to filter out students has been a valuable method for achieving this aim. So how can you as a student who aspires to Study Abroad, leverage this factor to improve your odds of admission? Read on!
Demonstrated Interest: What Is It?
You may be convinced that demonstrated interest is of importance for your overseas education applications, but may be wondering what it is. Well, demonstrated interest is nothing but an abstract measure of all activities that you undertake during your admission process that shows the college you are interested in studying at their school.
It is a subtle but important tool that is used by colleges to map and monitor specific behaviors which are exhibited by applicants. The methodology to quantify demonstrated interest can be quite sophisticated involving algorithms and big data analysis.
Everything from the students application essays to the number of times he has visited the college website is stored and mapped to get an idea of the students interest in studying at the college and the probability of his accepting the admission should an offer be made.
Factoring in demonstrated interest in the admissions criteria, helps colleges to decide with greater certainty whether a student will accept an offer of admission.
[Read More:Why Study Abroad?]
How To Demonstrate Interest For College Admissions To Study Abroad
Students who are keen to Overseas Education process should definitely factor in demonstrated interest when applying to universities. Since demonstrating interest is an abstract factor is important to know how exactly to factor it into your Admissions Process.
We look at a few ways in which you can demonstrate your interest to study abroad at the college of your choice and get the edge over other applicants for your admission criteria to study abroad.
Apply To The College

This is one of the first and most obvious steps to demonstrate your interest. The first indication that any college has of your interest in their institution is when you actually apply to study abroad at their college.

Although applying before the deadline is mandatory and goes without saying, one way in which you can demonstrate your interest to study abroad in the college of your choice is by applying through the early action process. This shows the college that you are serious about accepting should an offer of admission be made.

Attend A College Fair Or Spot Assessment Drive

One of the best and easiest ways to demonstrate your interest is to attend a college fair or spot assessment that is conducted by the colleges routinely in partnership with local consultants such as Global Tree.

At the spot assessment, you will be asked to fill out your information which is then taken back to the college and logged as a demonstration of interest on your part. For students who are applying to studying abroad, actually taking a campus tour may not be feasible; in such cases attending a college fair can be the next best option.

If There Is An Option For Interview, Take It Up

Students who apply to Study Abroad are given an option for being interviewed by the admissions officer either by phone or in person. Many colleges have local representatives or delegates that they send to various college fairs, who can interview potential candidates from that locality.

Keep a lookout for opportunities where you can attend college fairs in which representatives from your college of choice are expected to attend. Global Tree conducts and hosts a number of college fairs and spot assessment drives each year. Check with our website to stay updated on the latest Spot Assessments.

Connect With The College Over Social Media

A new trend that is emerging among universities and colleges is the use of Social Media to connect with current and potential students. As a student who is applying to study abroad, you may have the disadvantage of distance over students applying locally.

You can, however, mitigate this disadvantage by leveraging the use of social media in your favor. By interacting with the college through the medium of Facebook, Twitter and other social media channels you can show your interest and sincerity to Study Abroad at the college.

Abroad Education Go On A Vacation

If you can afford it and you have the resources and time to do so, then you should definitely visit the campus and take a tour. Many students who plan to Abroad Education go on a vacation with their families and visit the campus where they intend to study abroad in person.

However, it is important to note that it would not be enough to just walk around the campus and take pictures. You will need to make an official visit by contacting the admissions office and sign up for a tour. This way your visitors will be logged into the colleges database and will be marked as a demonstration of interest on your part to choose that university as your overseas education destination.
[Read More: How To Prepare Graduate College Application For Overseas Education]
Additional Things You Can Do To Demonstrate
Finally here are some additional things you can do to demonstrate your interest in the college
Sign up for the colleges email list
Spend time reading the emails sent out by the college to you and click on a few links. This activity will be logged as demonstration of interest on your part
Visit the university website and spend some time researching the same. Colleges use analytics tools to determine the amount of time a prospective student has spent on the website and can use that information to gauge the extent of interest
Write thank you notes or send a thank you email after interacting with a local representative. This is a way to both demonstrate your impeccable manners as well as your interest in the college as your school of choice to Study Abroad.
To know more about how to leverage demonstrated interest to Apply to Colleges get in touch with Global Tree at Begumpet, Hyderabad, the most trusted Overseas Education Consultants in India.