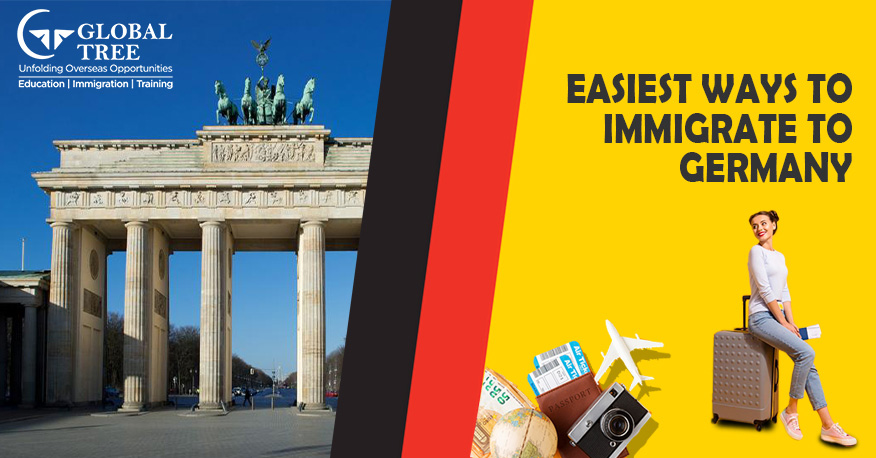 Top 5 Places To Visit On A Schengen Visa
If you are planning a trip to any country in Europe, then the Schengen visa enables you to visit a number of
26 countries
of which
22 nations in Europe
on the strength of the same visa. Of course, the popular destinations of Paris, Rome, and Zurich are known to everyone, but there are many beautiful cities that are not on many peoples European travel list but definitely should be. Here we provide a list of the five best places you should definitely visit on your Schengen visa.
1. Burges, Belgium
The city of Burges is one of the hidden gems for people visiting Europe on a Schengen visa. The city has a unique charm of its own, more so because it is completely closed to motor traffic.
The non-usage of vehicles allows people to explore this charming city on foot and horse drawn carriages, and transport themselves to a bygone era.
The cities medieval cobblestone streets are an excellent place to find boutiques selling fine lace, quaint chocolate shops and restaurants offering an eclectic choice in cuisine.
[Read More: Life As An Indian Immigrant In Denmark]
2. Prague, Czechoslovakia
Prague in Czechoslovakia is another popular destination for people headed out to Europe on a Schengen Visa. A must visit on most organized tours, the best way to explore Prague is by heading out with an itinerary and exploring the culture on your own.
The city boasts of some of the most stunning architectural designs in the world, as well as many relics from the communist era.
It can be considered as an educational Visit for children as well, as they can learn all about the harsh realities of living under the Soviet regimes with a museum containing photographs and military equipment from the bygone era.
3. Copenhagen, Denmark
Copenhagen in Denmark is another highly popular destination for people visiting Europe on a Schengen visa. The iconic statue of the little mermaid is one of the most recognized artefacts in modern art history and is the top attraction for visitors at the Copenhagen harbor.
Apart from its beautiful harbor, Copenhagen is also famous for the Royal academy for fine arts, the Tivoli Gardens and the Rosenberg Castle among many other beautiful locales in the city.
4. Budapest, Hungary
The capital city of Hungary, Budapest is a veritable gold mine for travelers who are exploring Europe on a Schengen visa. One can find treasures from history in art at every turn and every street which has a unique stamp of its own culture.
One of the most visited spots in Budapest is the Gellert Hill Cave which is a network of many caves and made famous by the legend of Bishop Gellert, who was supposed to have been thrown to this death by Pagans in the 10th century.
[Read More: Applying For Schengen Visa? Just Keep These Points In Mind]
5. Oslo, Norway
The capital of
Norway, Oslo
is one of the most fascinating cities for those on a holiday to visit Europe on Schengen visa. The cities Viking Ship Museum houses some of the oldest Viking Ships as well as many Viking tombs, which allow one to learn all about the Viking way of life. Apart from the Viking museum, one can also visit some of the many museums and parks that dot the city scape. The city is also famous to be known as culinary capital of Europe and boasts of an eclectic menu made up of dishes from many cultures. To know more about visiting Europe and tips for your Schengen Visa Process, and tourist visa to other nations, contact
Global Tree
who are
leading overseas education and Immigration Consultants in Hyderabad
, who have
14 branches
across
India
, and the most trusted immigration consultants in India.