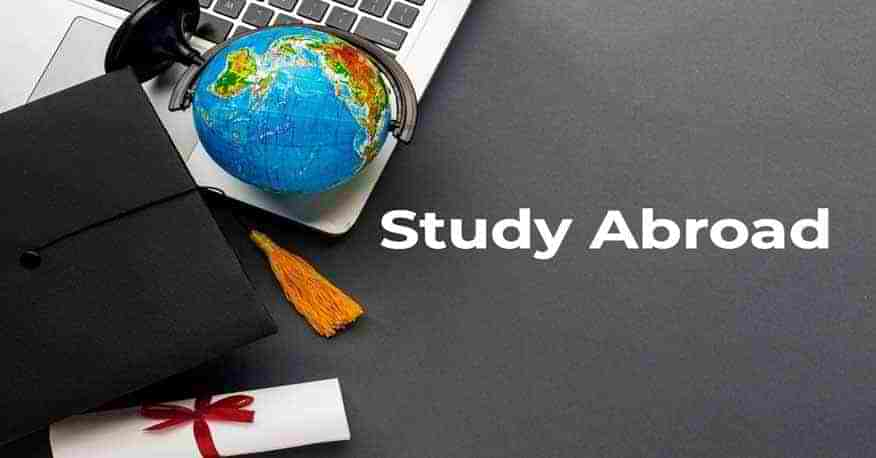 Auckland: New Zealand Would Be An Ideal Destination
Do the rapidly changing technology sector and the vibrant start-up culture excites you? Do you find the prospect of residing and pursuing Abroad Education in a multi-cultural city inspiring? Then, Auckland, New Zealand would be an ideal destination for you. Many Foreign Students who had decided to pursue IT course with focusing on subjects like data mining etc.
Plunged and migrated to New Zealand. They Planded in Auckland, thanks to its abundant opportunities for graduates, many students landed in a role of Data Scientist and since then they havent look back. The previous year, over 80,000 foreign students have decided to Migrate to New Zealand to pursue Overseas Education there, emphasizing the resounding attractiveness of this stunning region.
Auckland has got the status of tech powerhouse and that is the reason why it draws many aspirants to its shores, making graduate prospects increasingly bright.
New Zealand Seeking Tech Savvy Students
Recognizing New Zealand as a stockpile for the technologically Savvy Students who seek to Study in New Zealand, Study Auckland has done everything it could for connecting foreign students with influential industry statistics, providing the participants a chance of shining. Last year around 25 Foreign IT Graduates got connected with the regional and local employers for learning about the attractive business at an event which was laid down by Study Auckland.
Here every graduate was needed to deliver one-minute pitch which was followed by networking session for discussing the potential working opportunities with the potential employers. The foreign graduates also took part in a week boot camp related to software development, an initiative that seeks to prepare fresh graduates for the competitive IT market in the country.
Students also got scholarships as it was jointly funded by Study New Zealand, Education New Zealand, and Immigration New Zealand. Auckland has managed to retain the Best Foreign Graduates in the region, lured by the potential of increasingly skilled employment routes, mainly in high developing industries like technology.
It is good to see how foreign graduates throw themselves into networking of employers and also to witness how much interested the employers in New Zealand were in recruiting the diverse talent. According to the general manager of Education New Zealand, Greg Scott, the program is an indication of much wider shift which is stirring within foreign education.
Foreign students are beginning to seek much for their Quality Education than just getting a qualification. Career consequences, soft skills, and job experience are much likely to control their decision on what location and which university they must choose to study.
Employers in much numbers who attended the event were an evidence of the developing interest surrounding brilliant foreign graduates. Many employers are looking for individuals that are not only just tech savvy but they also got language skills and cultural knowledge too.
[Read More: Points Based Immigration System In New Zealand]
Auckland: Most Sought After Destination For Foreign Skilled Graduates
It shows that the tech sector of Auckland is hungry for skilled foreign graduates. Most probably other sectors are as well.
And its a fact with many big scale projects and latest business ventures bounding up across the region, presenting a wealth of prospects for students who seek to reside and Study in New Zealand.
New Zealands population, economy and its key industries are growing rapidly, bringing much exciting career prospects than the country has seen ever before. Auckland is vast enough to be connected to the worlds associated business hubs.
Skills & Qualifications That Are Highly Demanded In Aucklands Tech Sector
Auckland also has got a fast developing number of internationally facing technology firms, in that employers are actively looking for highly skilled workers in the field of IT like software and technical fields where technology analysts, developers, project managers and business analysts are highly sought after.
Study In Auckland, New Zealand
Foreign students can pursue post graduate diploma and for those who are looking to do masters then they could go for Master of Computer and Information Sciences at Auckland University of Technology. Students can also pursue software engineering at Massey Universitys campus in Auckland that offers post graduate diploma in information sciences.
Areas Of prospects
There are many more fields in IT which are highly in demand in the technology sector of Auckland and they are as follows: Interactive Technology, Digital Content, Advanced Engineering, Wireless Technology, Cyber Security, Gaming and Mobile, Telecommunications and Geospatial etc.
Working In New Zealand
With many large scale projects and latest firms spreading up across the country, there has never been a much exciting time to work in this country.
[Read More: Find Work In New Zealand With Work-Permit Visa!]
The economy of Auckland has been developing constantly since five years, and it contributes around 36.7% of the countrys GDP in the year 2015. This city has become the fifth most innovative city in the regions of South East Asia and Oceania.
To know more about the benefits of Studying in New Zealand who plan to Study Abroad get in touch with Global Tree, the best Overseas Education Consultancy in India.