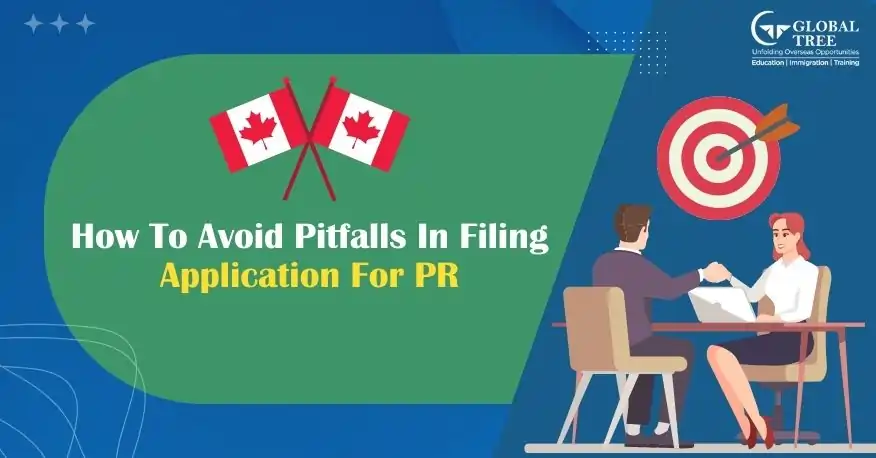 Application for Canada PR Visa
Every year, the IRCC receives thousands of applications for Canada PR visa. The Canada PR process is one of the most streamlined and transparent visa processes in the world, however out of the thousands of Canada PR visa that are filed many are rejected owing to a number of reasons. The rejection of the Canada PR visa application can cause much needless anxiety and distress, not to mention loss of time for the Canada PR visa applicants and their families. The Canada PR process allows for many different routes for immigration for candidates who want to apply for Canada PR visa, however despite the numerous options available and the hassle free nature of the Canada PR process, many get their Canada PR visa application refused. We look at the most common reasons for rejecting the visa application and show you how to avoid the pitfalls.
Misrepresentations of fact about Canadian Visa
In the Canada PR process many applications are rejected on the grounds of misrepresentation of facts. Not only is the application for Canada PR visa refused, but also, the applicant can be banned from reapplying for two years and five years in case of applications to Quebec. To avoid rejection of Canada PR visa under misrepresentation clause, one must take care to review all documents and make sure that one has not misread or misunderstood a question. Also one must make sure that all documents that are required for Canada PR process are in order and that there are no documents missing.
[Read More: Application Process to Migrate to Canada]
Criminal background before applying Canada Visa
One of the most prominent reasons for rejecting a
visa under the Canada PR
process is the existence of a criminal background in the life of an applicant. As a part of filing a visa application for Canada PR, an applicant is required to produce a police certificate from every country that the applicant has resided in for six months or longer since he or she turned 18 years old. An applicant for Canada PR visa can be rejected if there is a serious criminal record. In the case of mild criminal offenses, it is advisable to consult with an immigration lawyer before initiating the Canada PR process.
Not honoring a deadline
Sometimes applications in the Canada PR process are rejected simply because they have failed to meet a deadline. Needless to say, this is the easiest reason to avoid. The Canada PR process has different deadlines for submission of various forms. It is extremely important to know the procedure and deadlines for each form well in advance in order to avoid this particular pitfall.
Failing to attach correct documents
This is another easily avoidable but sadly common reason for rejection of an application for a. The CIC gives a list of documents to be attached with the application during the Canada PR process. Failure to attach the correct documents can result in the application for being rejected. The candidate has to submit all the required documents along with the correct tracking number to avoid rejection of your Canada PR visa application. For more tips on how to make sure that your Canada PR visa application is not rejected and to know more about the Canada PR process in general, get in touch with Global Tree,
the most trusted immigration consultancy in India
.
[Read More: 5 Fastest Ways to Get Green Card in USA]