CANADA STUDENT PARTNERSHIP PROGRAM SPP - APPLICATION PROCESS, ELIGIBILITY, COLLEGES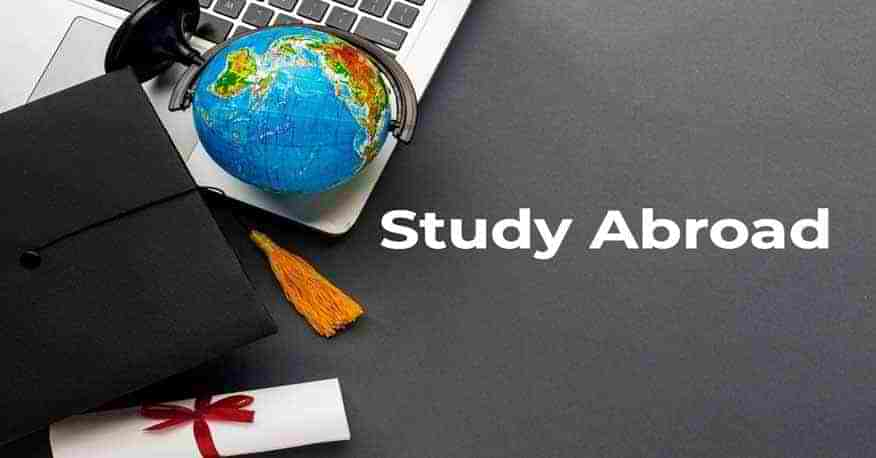 Canada Student Partnership Program
The Citizenship and Immigration Canada (CIC) along with the
Association of Canadian Community Colleges (ACCC)
had launched a unique partnership program for students from India, to encourage Indian students to pursue their higher education in Canada. The Student Partnership Program(SPP) was Initially open for students from India, and it aims to streamline the admission as well as the student visa processes for students who plan to study in Canada. The SPP can be very useful for all those students who are aiming to
study in Canada
, as the application process has been simplified to a large extent, allowing students to obtain a Canada study visa with very little need for documentation. Ever since the program has been started, there has been a rapid rise in the number of successfully issued Canada Student Visas.
What are the Advantages of Canada Student Visa SPP?
The SPP has many advantages for students from India, such as
The entire process for admission to all universities, which are aligned with the program has been streamlined and has been made hassle-free for prospective students
The students have fewer guidelines while Applying for Canada Student Visa through SPP
The SPP allows for faster processing of Canadian study visas.
What is the Process for Canada Student SPP?
If you are a student applying through the SPP, then you will first need to apply to a college that is participating in the program. Your application will be considered on its merits by the university, and a decision will be made based on the merits of your case. If you meet the eligibility criteria, then you will be considered under the program for granting a student visa. Only students who are planning to enroll in
full-time courses to study in Canada
, and are citizens from India, or China, can apply for this program.
Colleges Affiliated with the Canada Student Visa SPP
The following colleges and
top universities in Canada
accept students under the SPP program
Algonquin College
Selkirk College
Red River College of Applied Arts, Science & Technology
Sault College
Saskatchewan Polytechnic
Okanagan College
Parkland College
NorQuest College
Northern Lights
Northern College
North Island College
Northern Alberta Institute of Technology
Niagara College
Mohawk College of Applied Arts & Technology
Manitoba Institute of Trades & Technology
Medicine Hat College
LaSalle College
Loyalist College of Applied Arts & Technology
Langara College
Lambton College of Applied Arts & Technology
Seneca College of Applied Arts & Technology
University of the Fraser Valley
Sheridan College Institute of Technology & Advanced Learning
Vancouver Community College
St. Clair College of Applied Arts & Technology
Vancouver Island University
St. Lawrence College
Confederation College of Applied Arts & Technology
Kwantlen Polytechnic University
Conestoga College
Lakeland College
Columbia College
Humber College Institute of Technology & Advanced Learning
College of the Rockies
Douglas College
College of New Caledonia
Durham College
Centennial College of Applied Arts & Technology
Fanshawe College of Applied Arts & Technology
Cambrian College of Applied Arts & Technology
Fleming College
Canadore College
Camosun College
Bow Valley College
George Brown College
Assiniboine Community College
Georgian College of Arts & Technology
Before you apply for the SPP, you will need to get in touch with the college or university of your choice, to know if they are accepting students for the program and also to get more information on the same. The SPP will also allow colleges to make sure of your compliance with the
Canada study visa program.
[Read More: Top Scholarships for Study in Canadian Universities]
What are the Eligibility Criteria for SPP?
You will need to fulfill the following eligibility criteria, to be accepted for the SPP program
You will need to have scored at least 6.0 overall in your IELTS exam, which has been taken within the last 2 years.
You should have completed your 12th grade within the last two years of application or should have completed your undergraduate program within the last five years of your application.
You cannot have more than 8 backlogs in your latest exams
You will need to apply for a course, that is relevant to your academic background and can add value to your future career plans
You will need to have scored at least 50% in your latest degree or diploma before applying for the program
You should be able to provide proof of payment of your tuition fee for the first semester or first year as may be required
You will need to show proof of purchase of a Guaranteed Investment Certificate (GIC) worth 10,000 CAD, which can cover your living expenses for your first year in Canada.
You should not have been rejected or debarred from a Canada student visa before
[Read More: A Guide to Choose the Best College to Study in Canada]
How to Apply for a College through the SPP?
You will find that the admission process is simpler and streamlined when you apply through the SPP, you will have to take the following steps
You will have to submit your documents as per the requirements of the program
You will need to submit a copy of your medical examination by going to any of the designated panels of Doctors
You will need to provide a photocopy of the pages of your passport, which show your personal details along with your picture.
You will need to provide a letter of acceptance from a college that is linked to the SPP.
You will also need to submit a signed declaration stating that you have included all the documents that are required and the information provided is true and error-free to the best of your knowledge
If a case of misrepresentation is proved against you, it can debar you from entry into the country for up to 5 years
For more help and guidance to apply for Canada Student Partnership Program(SPP), get in touch with our Expert Canada Education Counselors.