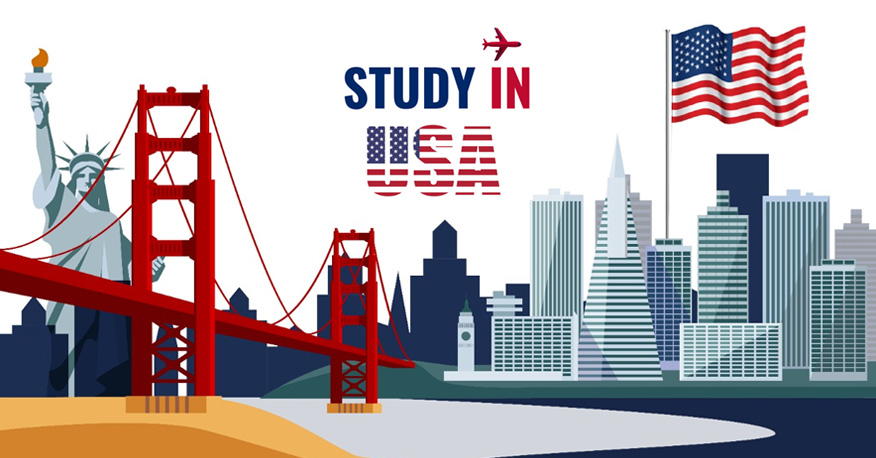 The City University of Seattle, known as City U is one of the famous colleges in USA. It is a private nonprofit educational institution set in one of the most iconic cities in America. The University is ranked as one of the top universities for online programs and is acreditted up to the doctorate level. The university s main campus is located in Seattle, but it has multiple campuses in different parts of the world including Canada, China, Slovakia and other countries. The main campus in Seattle, boasts of many features such as a residence hall, a library, state of the art lecture rooms. Students who study abroad in the City University of Seattle participate in academic, sports and culturalprograms.
Accommodation
Students who Study Abroad at City U can choose to live either on campus or offcampus, students who choose to live on campus can find accommodation at the Cornish Commons residence hall. The hall is a shared accommodation space between City University of Seattle and Cornish College of Arts and has multiple renting options for international students who come to Study Abroad in Seattle. The hall is built across 20 floors and boasts of numerous amenities for students such as a Gym, roof top space, music and dance halls and a caf. The residence hall also offers a shared kitchen, a pool table, fitness center, Laundromat and a TV lounge for the benefit of students. It offers a variety of renting options to suit different budgets. The students who opt to stay on campus can enjoy living in the vicinity of big office campuses such as Microsoft, Amazon and others, and can take in the vibrant atmosphere of Seattle throughout the year.
Resident Rooms at Cornish Commons
Cornish commons offers five different types of resident rooms to suit different needs and budgets which include, single, super single, two-person, two person with kitchen attached or three person rooms. Each room comes equipped with a bath which has its own shower and toilet as well as internet and utilities, all of which are inclusive of the price. The rooms also come furnished with a bed and mattress, a dressing table and a wardrobe as well as a writing desk, a chair and a cabinet to store files in. The attached kitchen if opted for will include a stove, convection microwave oven and a refrigerator.
Life around City University of Seattle
The City University of Seattle is located in one of the biggest and most iconic cities in USA. Some of the most famous corporate companies have been founded and have their headquarters in the suburbs of Seattle, including Starbucks, Microsoft, Amazon, Nordstrom etc. There are many things for a student to do on a weekend in Seattle -Take a walk around the Pike Place Market and sample the wares of the traders, some of whom have been around for a long time and can tell you many stories about the city s origins. Head over to drink some coffee at the very first Starbucks caf that was opened or take a ride with the Duck rides of Seattle in a unique amphibian vehicle that was used in World War 2. If you have more time on your hands, you can drive over to the Boeing museum of flight, where you can learn all about the history of flight and aircrafts. The campus is also within a short drive of Bellevue, which is famous for its shopping malls. The Bellevue square which boasts of quintessentially USA department stores such as Macy s, Nordstrom, Crate & Barrel and JC Penney s. You could also treat yourself to a shopping expedition to Bravern, a shopping mall that is built on the lines of European shopping streets and boasts of luxury labels such as Prada, Jimmy Choo, Luis Vuitton and others. You can also visit the nearby suburb of Redmond which is less a city than a gigantic campus for Microsoft. The Microsoft campus which is spread over multiple buildings all over Redmond is what makes this city a favorite destination for tech lovers.
Requirements for Admission
Admission requirements for Studying at City University of Seattle, vary from course to course, however the general admission requirements for International Students who are interested to Study Abroad in City U are as follows.
Completion of a relevant undergraduate course with sufficient credits
From an American University or recognized university from any other country
Prospective students should be able to produce results of IELTS, TOEFL, ITep or PTE. The results of which are less than 2 years old. The minimum acceptable score will Vary by course, in certain cases, students who are found to be deserving in other criteria, but who are unable to get a minimum required score in English, will be admitted, but will need to take up a foundation course in English.
Students will have to fulfill all visa requirements and have a student visa prior to the start of the academic program.
Career Prospects
Students who graduate from the City University of Seattle are usually successfully placed within a few months of graduating from the university. Every year many recruiters from some of the best companies I in USA come for campus hiring. Students typically find jobs at some of the best companies in USA and around the world and go on to build strong careers from here. The student alumni network which is 50,000 strong also provides a support system for students who are looking for a job. To know more about City University of Seattle and how to apply, get in touch with Global Tree at Begumpet, Hyderabad, the Best Overseas Education Consultant in India.