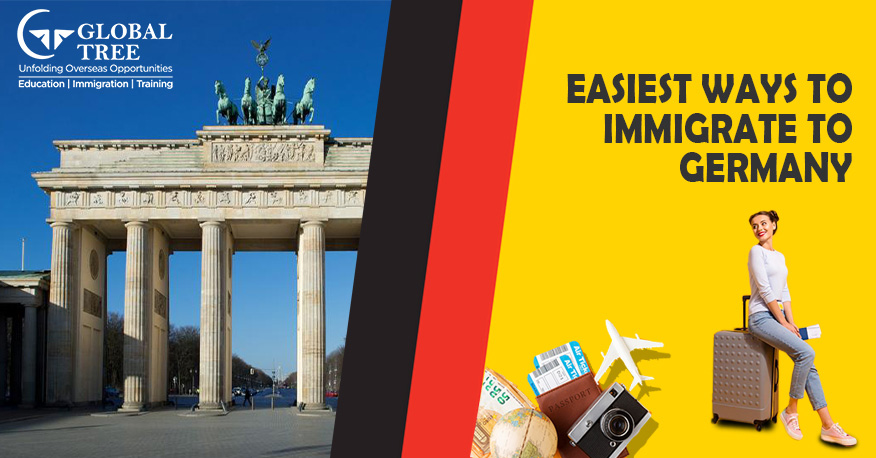 Work Visa to Germany
Working in Germany provides a great work-life balance, for all those who are from non-EU nations; you would require a German Work Visa or Work Permit. Germany is ranked among worlds leading productive countries. Employees would get 20 paid holidays every year and would also get 13 public holidays. It means that Germany has got the culture of working hard and playing hard. Getting a Germany work visa is not easy; non-EU citizens require a residence permit with job authorization.The residence permit has got all the details of the right to work and for how long you could Work in Germany. If you are joining with your relative who has got a permit to work in Germany, you would also be permitted to work. Germany has now become the most preferred destination that attracts working professional to its country like scientists, engineers, IT specialists etc. These individuals are issued preferential approval for Germany work visa or permit. It is significant to understand various German Work Visas that are available for Foreign Citizens. And they are as follows:
Work Permit for General Employment
If you have come to work in this country usually for doing a general job, you would require applying for German residence permit for the purpose of the general job and you would only get entitled if the position could not be filled up by an employee from the EU/EEA nation. Prior applying for the work permit of Germany, you would require having a vocational qualification and job offer in the country, you would require showing both proofs of your qualification and a job contract or intent letter in your application. This permit is granted for a period of one year and it is extendable as long as your situation remains similar. After five years of doing a job in the country, you could apply for a settlement permit or EU residence right for staying in this country for an unlimited period of time.
[Read More: BEST STRATEGIES TO APPLY GERMANY JOB SEEKER VISA FOR SUCCESS]
Work permit for university graduates
Overseas Graduates who Migrate to Germany from abroad holds a degree and has also got enough funds for their support during their residency, you could visit the country on six-month residence permit to look for a job, also called as Job Seeker Visa. Overseas graduates who have passed out from any University in Germany, and who are like to reside and search for jobs could apply for extending their existing residence permit for a period of one and half year. Once you got the job, you could apply for Germany work permit.
EU Blue Cards
To apply for EU Blue Card of Germany you require a university degree from any German university or any International University and should also have a job in the country with earnings of around 50,000 EUR. Benefits of having EU Blue Cards: You can reside in the country for a period of four years and after 33 months you could apply for Germany Permanent Residency.You could also reside outside the country in any non-EU nations for a period of one year without card expiry. Family members can join you to visit and work in this country without any limitations or requirement of skills in the German language.
Work permit for high-skilled workers
Those Foreign High-Skilled Workers who had migrated to this country on a work permit and earning over 84,600 euros could apply for a settlement permit. This will give you and your family to reside and do a job in the country for an indefinite period of time.
Work permit for students
If any student is planning to pursue an Education in any vocational or professional training course, then they could be issued a residence permit to originate into this country. They also got to have approval from an employment agency. Those students who had graduated from any university in Germany then they might be issued a similar permit without any approval from the agency. Students could work for a period of 10 hours per week on this permit, and this permit could last for a period of two years. You could extend your permit for a year while you search for a job.
[Read More: Work Opportunities for Indians after Studying in Germany]
Work permit for Business Purpose:
If you want to
Migrate to Germany for setting up a business
. You could apply for a residence permit for business purposes. This work permit would be valid for three years and could be extended if your business is running well. You should prove that your business would fulfill the requirement in the country, get economic gain to the country and your business is backed by your own capital or bank loan. You would require having a business plan, experience and proof of how your business would contribute to research and innovation in the country.
Work permit for Researchers
If you are planning to Visit Germany as a researcher, then you would require an agreement with recognized research institute that would confirm information of your research etc. If you are looking to Immigrate to Germany, it is recommended that you go with one who got years of experience in the
Overseas Immigration Process. Global Tree is among the Best immigration Consultants
in India has got a team of Expert Counselors who will guide you doing a job at your dream destination.