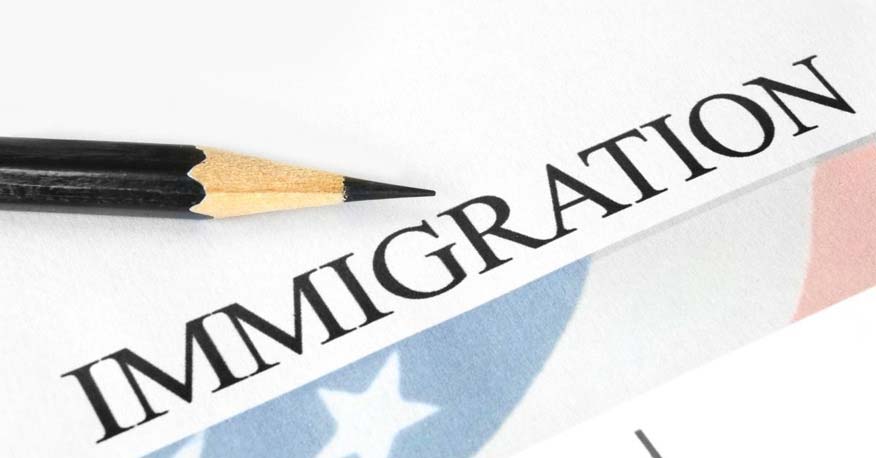 Immigrate to Europe
Today, European countries stand as a prime dream destination for people of India to
Immigrate to Europe
, hence in the current years; the demand for Schengen Visa for passport holders from India who seek Overseas Immigration has increased at a fast scale. According to the figures from the Internal Migration and European Commission Affairs, over
7,00,000
applications for Schengen Visas were submitted by Indians in the year 2015. A
Schengen Visa
is the document granted to anyone who is planning to visit any region within the Schengen States. The Schengen area is comprised of 26 nations that have agreed to permit free movement of their citizens within this region as a single nation. Out of 26 nations that are bounded by this Schengen Agreement, around 22 are part of EU and remaining four are part of European Free Trade Association. The nations in the Schengen areas include Belgium, Spain, Austria, Czech Republic, Estonia, Denmark, Germany, France, Finland, Hungary, Greece, Italy, Iceland, Lithuania, Latvia, Netherlands, Malta, Portugal, Poland, Slovenia, Slovakia, Switzerland, Sweden, and Liechtenstein.
Schengen Visa is an authorization granted for:
An individual can transit through or can also intend to stay in the region of the Schengen states for a period of not more than three months on a Short Stay Visa. An individual can also transit through the foreign transit areas of airports of the Schengen states with an
Airport Transit Visa.
[Read More: The Top 5 Most Romantic Destinations On a Schengen Visa!]
Types of Visas
There are three types of visas available to travelers from around the world. They are Uniform Schengen Visa (USV),
National Visas
and Limited
Territorial Validity Visas
(LTV).
Schengen Travel Visa
is granted to those who look to travel for work, business, leisure, and education or to visit their friends and families staying in the region. This type of Travel Visa is normally granted with the validity of three months. There are 19 nations that are not part of the EU region and they are also not part of Schengen area, but they permit overseas citizens of other non-Schengen nations to enter and reside in their regions, only by showing a valid Schengen visa. Those visiting foreigners do not require a national visa granted from these nations to enter transit and reside in their region temporarily. There are some points that travelers should keep it in their mind while applying for this Schengen Visa. You have to book an appointment minimum two weeks before your departure since that is the approximate time a Consulate or Embassy require completing the visa issuing formalities. You could also apply three months before the date of travel. You need to fill up the application form carefully because the visa interviewer can ask you different nature of questions. Making an online appointment and collecting the documents is the most significant eligibility criteria after filling the form.
Documents Required for Visa Processing
You required following documents such as photographs showing your entire face and neck and photo should be clicked in a light background. Photocopies of any visas issued previously for traveling. You require a valid passport, a medical insurance cover, flight tickets and hotel reservation details, bank statement, proof of your accommodation in Schengen nations and cover letter that mentions your purpose of visit.
Eligibility Criteria for Business Travel:
You require an invitation letter from the partner firm in the Schengen region.
Eligibility Criteria for Education Travel:
Acceptance letter from a University/College/School. Proof of your financial support during your stay in the region. University or college fees receipt.
Eligibility Criteria for Work Travel:
The job contract between the applicant and employer staying in the region. If you are looking to permanently reside in a Schengen nation because your spouse living in that region, you should submit the copy of the marriage certificate with the copy of your spouse's passport.
[Read More: 5 Easiest Ways to Immigrate to Germany]
Additional Documents required for first-time travelers:
You are required to show your income tax returns of previous three years, appointment letter and proof of legal entity of the firm. The next step is to prepare for the interview. The interview can be brief or can be long based on your application. You must keep your documents ready during this time. You need to be confident and you should also properly dress up for the interview. If you are looking to apply for Schengen Visa, it is recommended that you go with a company that has got years of experience in the Overseas Immigration process. Global Tree is one of the
Best Immigration Consultants in India
that helps you in your Schengen Visa and Immigration Process.