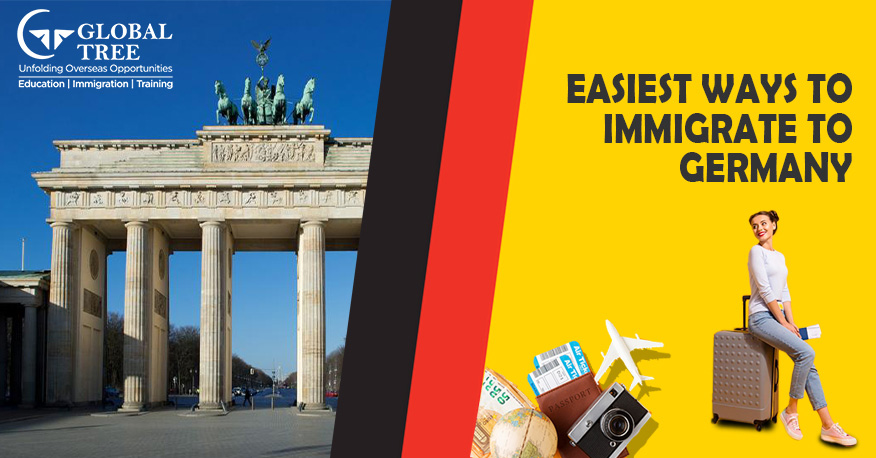 Germany Immigration Emerging
Germany is emerging as one of the most popular destinations for immigrants. With USA, UK, Australia to a smaller extent beginning to reach the limits of their immigrant population, people looking for moving to another country for better opportunities or a better lifestyle would do well to think outside the traditional places for immigration and look at countries like Germany.
Germany is emerging as one of the newly popular destinations for immigrants, especially those in the highly skilled worker's segment. Germany has a higher proportion of the immigrant population as compared to other countries, with one in seven people in Germany being an immigrant.
Most of the immigrants in Germany tend to congregate in cities such as Berlin, Frankfurt, Munich, Cologne, and Hamburg. We take a look at some reasons why Germany can be the ideal immigration destination for you.
[Read More: Is It Necessary To Learn German To Live In Germany?]
Germanys Economy Is Robust
The German economy has proven to be one of the most resilient and robust economies in the world. It has remained largely unaffected by the global economic crisis and the debt crisis that had struck most of the European Union. A strong economy means that as industries continue to grow, more employment opportunities will be available.
Germany Is A Part Of European Union
Germany is a part of the European Union. As a resident of Germany, you will automatically become a resident of the European Union. You will be able to move freely between the different countries of the European Union such as without any restrictions.
Germany Is Facing A Serious Labor Shortage
A major proportion of Germanys labor force is set to retire. Coupled with a low birth rate, this fact has given rise to a serious labor crisis. The German government predicts a shortage of about 2.3 million workers by 2030 if additional labor is not brought in from outside.
The Germany urgently needs additional labor especially in the skilled worker's segment in occupations such as IT workers, engineers, and professors to augment its economy and sustain its current rate of growth.
Germanys Immigration Policy Is Hassle-Free
In order to woo potential immigrants to Germany, the German government has put in place an immigration policy which is one of the easiest and most hassle free in the world.
According to German Chancellor Helmet Kohl, Germany as a country, is extremely open to immigrants, unlike other countries such as USA and UK. The German government has taken many initiatives to modernize and liberalize the immigration process.
[Read More: How to Migrate to Germany from India - 7 Best Tips]
Germany Has A Diverse & Cosmopolitan Community
Germany is famous for its openness to immigrants from all parts of the world. Major cities such as Frankfurt and Berlin have a rich mix of people from different backgrounds and cultures. Immigrants have played a major role in Germanys success as an economy and are welcomed warmly by the Germans.
Germany is also seen as one of the most advanced and safest nations in the world. Germany offers the same advanced modern infrastructure and quality of life offered by other first world countries such as USA and Canada.
Germanys Job Seeker Visa Allows You To Enter Germany & Search For A Job
The German job seeker visa is an attractive visa option which allows people who wish to settle in Germany to enter Germany and then look for a job. After entering Germany under the job seeker visa, the applicant can stay in Germany for six months, during which time he can look for a job in Germany.
If the applicant finds a suitable job in Germany within six months, he is provided a work visa and is permitted to live and work in the country. If however, he fails to obtain a job within the period he will have to return to his home country.
To know more about immigration to Germany and your chances of settling there, get in touch with Global Tree the most trusted immigration consultant in India.