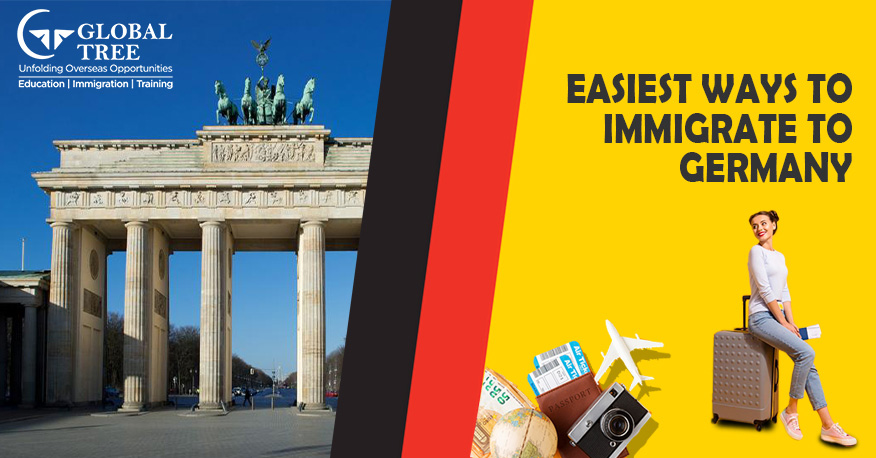 Germany Job Seeker Visa
Germany is emerging as the go-to destination for skilled workers from all over the world. The reasons for the same are easy to see. One can get the best jobs in almost every industry. Immigration and permanent residency status is fairly easy to obtain. The cost of living is lower compared to other countries in Europe, and the community is diverse and multi-cultured. All these reasons together make Germany job seeker visa, one of the most applied for visas in India. The Germany Job seeker visa enables eligible professionals to enter the country, with an aim to look for a job of their choice and settle there on a long term basis.
A person who successfully applies for the Germany job seeker visa, can travel anywhere within the country in order to hunt for a job. He is allowed to stay in the country for a maximum period of six months, during which he must find a job and convert the job seeker visa to a work-permit. If he fails to do so, within the allotted six months he has to leave the country. In such a scenario, it is important to know all the details, costs, and best practices for this visa before applying.
Important Facts about Germany Job Seeker Visa
1. You will be charged visa fees as well as other incidental fees such as document verification fees, which you will have to pay to the German government
2. You will need to prove that you have sufficient funds to survive for six months without a job in Germany, as well as for to and fro fares
3. You will need to take a travel of insurance for minimum six months duration
4. You will need to have a minimum bachelors degree from a recognized university, preferably in subjects related to STEM areas
5. You will need to have at least 5 years of experience in any occupation that is in high demand in Germany
[Read More: 7 Best Tips for Indian Immigrants to Germany]
Advantages of Applying For Germany Job Seeker Visa
The advantage of the visa is that it is comparatively less restrictive and easy to apply on account of the following
1. There is no age restriction
2. You do not need to provide results of any English language test
3. There is no points system
4. Minimal funding is required
Germany is fairly easy to settle for Indians, and the number of Indians admitted to the country has grown more than 10 times in the past decade. Moreover there is tremendous demand for skilled professionals in Germany such as mechanical engineers, automotive engineers, electrical engineers, construction engineers, IT professionals, teachers and medical professionals. Persons who have experience of more than two years working in an MNC will have an advantage over others in finding a job in Germany. It is also very helpful if you learn to communicate in German language. You should also make sure that you know all the rules and regulations when you are job hunting as labor laws are strictly enforced. Global Tree Germany Immigration Advisors have years of experience in assisting people with Germany job seeker visa application and can help you with all the nuances of seeking a job in Germany. Reach out to us for a free consultation session.