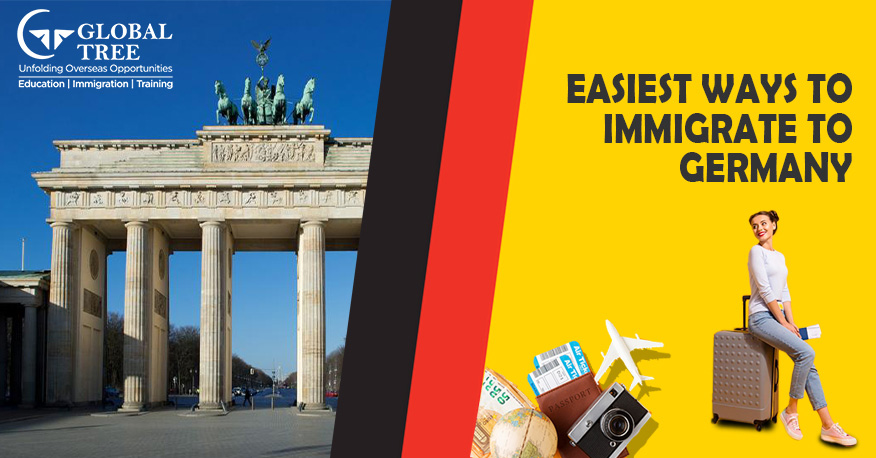 Get German Job Seeker Visa
Germany would face a shortage of as many as three million skilled workers by the year 2030. The number is expected the rise to 3.3 million after ten years, according to a study that was published.
Germany will face shortage of skilled workers
The study has also predicted that Germany would require millions of Foreign Skilled Workers, Medical and Technical Workers and Researchers in future.
One of the key reasons for this shortage is the country's aging population as the number of individuals of working age is expected to tumble sharply.
Due to the demographic revolution, the situation of the labor market would get worse in coming 10 to 20 years. But the employment market experts and researchers believed that it is not too late for Germany to handle this situation.
To close this gap in skilled labor, the Study Abroad has suggested an urgent action. Vocational training should be promoted in a well-targeted manner for helping many young individuals get a professional qualification.
For individuals who seek to Work in Germany, much effective training is required for preparing them for jobs that can arise with the start of technological advancements.
The report also says that after taking parental leave, men and women must be helped during this transition phase of returning back to work. It also said that old age people must be motivated to work for longer period of time and part-time employees should be motivated so that they extend their working hours.
Currently, the country is facing job shortages in few sectors like IT, Machine and Automobile Building. With the rise in foreign competition and digitization in economic sectors, few occupations can lose their significance.
The report also predicted that demand for employment in security and surveillance activities would slow down. Delivery attendants, truck drivers, and packers can see their job done by automatic vending machines and robots. This also applies to credit officers, accountants and real estate brokers where electronic systems are going to replace these jobs in future. The Study Abroad has also predicted a shortage of engineers, managers, nurses, doctors, and journalists etc.
[Read More: Things You Will Love About Germany]
Working in Germany
Germany's Job Market
As of now, the country has got the lowest rate of unemployment across the European Union. If you got a qualification and also got work experience and some knowledge of German language, then there are bright chances of getting a job in the country.
Shortage of skilled workers in Germany
There is a shortage of High-Skilled Workers across various sectors in the country. These sectors include Engineering, Mechanical and Automobile, Electrical, Real Estate, IT, Social Work and IT etc. There are many big foreign companies in the country which is an important feature in the economy of the country.
Work environment and culture
Individuals have to work just more than 38 hours a week in the country, with at least 18 days of holidays per year. The business culture of the country is hierarchical with sturdy management.
German Work Visas and Residence Permits
If you are from any non-EU nation, then you would require a visa and residence permit to Work in Germany. Whether you would get the residence permit would rely on your qualification and the industry sector you seek to work in. It might be tough to obtain a residence permit to Work in Germany, but it is worth working there.
Germany Job Seeker Visa
High-skilled workers are in huge demand due to the demographic change in the country. You have got the chance to discover new opportunities for developing yourself. The country has got Job Seeker Visa, through this foreign skilled workers can Migrate to Germany and search for their choice of jobs.
This Job Seeker Visa is a long-term residence permit that lets you stay in the country and search for a job. The country intends to attract a large number of experienced foreign skilled workers who can meet the requirement of skills shortage of the country. This visa is valid for six months. If you are lucky enough to search a job on this visa then Germany Work Permit would be issued.
Eligibility Criteria to get Germany Job Seeker Visa
Applicant should hold a graduate or post-graduate degree from a German University or any foreign degree which is equal to German degree. Applicant should have got three years of experience and should convince that they have got enough funds for covering their stay in the country. Applicant should have got insurance for covering your stay after their Work Permit is issued.
[Read More: Best Tips to get Germany Job Seeker Visa]
Documents Required Applying for Job Seeker Visa
Any individual who seeks to Work in Germany, should prepare their documents and attach them to their application. Applicant should have got a valid passport, a copy of passport pages, three photographs, job cover letter, degree or diploma certificates, work experience letters, insurance documents, proof of your accommodation and financial documents as well.
If you are looking to Work in Germany, it is recommended that you go with a company that has got years of experience in the Germany Immigration Process. Global Tree is among the Best Immigration Consultants in India with a team of Expert Counselors who are available to help you in your Immigration Process.