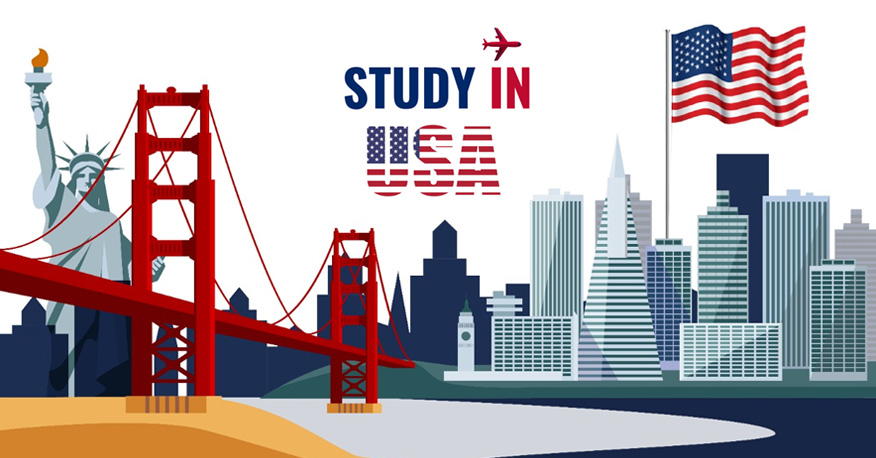 Determining Foreign College & Program
So, you have decided which Abroad Graduate College to go, Now What?
The process of determining on which foreign college and program you wish to attend is a significant one for students who seek to study abroad, but once you have narrowed down your leading choices, the query becomes what shall I do now? The answer is simple: It is the time for you to submit your graduate college application.
To provide yourself the finest possible chance, you are required to craft the best possible application package.
As a foreign student, you need to position yourself as the better student for the Foreign Education Program that you believe would lead you towards the future you want to Pursue Abroad.
Dream Education Program Best Application Package
Get into your dream education program with best graduate college application package
The process of application would be different for every foreign college, either in terms of needed documentation and information or time required for submission.
However, even though you would use similar material for Study Abroad college application every time, just as you customize your application for the job, you must customize your foreign college application materials to the individual program.
Below are few tips and other information that you should keep in mind while preparing and submit your graduate college applications, beginning with two common queries that how many college programs should you could apply to and when shall you apply to graduate college?
Apply For Foreign Colleges
How many foreign colleges should I apply?
Most information on foreign graduate college applications recommends students who are looking to Study Abroad must apply to around three to eight graduate programs, depending on the availability and your interest.
Experts agree that its better to put more effort into fewer applications to the programs that matter to you.
Begin by prioritizing the list, and goal to apply to your leading choices as soon as possible to make sure that you have ample of time for preparing and submitting everything needed. It is significant to know all the deadlines. It is also worth to consider whether to include few online degree programs in your list of applications.
Many well-known colleges offer online full-time Abroad Master Degree Programs that cover majors like engineering, engineering management, system engineering, cybersecurity and lean manufacturing etc.
These programs are eye-catching to engineers, and to those who are working professionals due to their benefits that include fewer costs than an on-campus program and important scheduling flexibility.
[Read More:Why Study Abroad?]
Backup Plan
Shall I need a backup plan?
A student who is planning to Study Abroad is worried about not getting accepted by any foreign college, and then it may be worth to look at the best backup options.
Time To Apply For Foreign Graduate College
When Shall I apply to foreign graduate college?
There are many deadlines to keep track of before and during the process of application for a student who is seeking to Study Abroad. It is better to have a calendar near you to record all your deadlines, contacts, submission dates and relevant data.
The precise deadline for every study program would specify your overall application and schedule of submission, but there is a normal timeline that you could keep in mind.
GRE 12-14 Months Program
How to prepare 12-14 months before start of program
You need to research and search your leading college and program of your choice. Prepare to take standardized tests, decide on your references and getting recommendation letter, specify your timetable for taking standardized tests, transcripts and getting recommendation letters and calendar.
GRE 8-12 Months Program
How to prepare 8-12 months before program starts
List out your choice of leading Study Programs, and make a note of their application pre-requisites and deadlines. Students who seek to Study Abroad should prepare their application documents such as academic resume, statement of purpose and transcripts etc.
Submit entire applications on or before deadlines and sending recommendation letters, transcripts and standardized test scores to your prospective college.
GRE 4-8 Months Program
Preparing 4-8 months before start of program
You need to wait till you have been accepted by the foreign college, it would be better if you could try and visit your choice of college personally and talk to students and professors if possible.
Generally, graduate colleges view applications during the month of Jan and Feb with many admission verdicts and notifications of students being concluded by the month of March.
The deadline would differ, but many study programs would need you to confirm your acceptance of their offer by the end of April month.
[Read More: GRE Score For Getting Into The Best Universities In America]
Tips For Best College Application
Tips for making Best College Application
Students who are looking to pursue Overseas Education are required to make sure that they submit their best application. Many foreign colleges look out for similar things such as educational resume, personal or educational statement of purpose (SOP), recommendation letter, standardized test scores and copies of your transcripts.
However, depending on what type of degree you are applying for, you could still customize your application that showcases your suitability for the Study Program.
Suitability For The Study Program
Your Academic Resume
Many programs would require an educational resume along with your application, that must be tailored to the specific college and program you are applying to. Make sure you had checked the formatting and guidelines provided by every program or college to ensure that your educational resume adapts to their expectations.
Write your information clearly by using professional layout and font size and proofread it to make sure that there are no spelling mistakes and grammatical errors. Your educational resume is an important part of your Study Abroad plan so it must also include sections that consist details of your personal, educational, professional skills and experience which is relevant to the program you have applied for.
Name and Contact Details
Students who are seeking to pursue Overseas Education should prepare their academic resume in such a way that their name and details are clearly visible and should also include their email address and phone numbers.
Details of Education
You should include your previous and present university or college degree information, date of graduation and your grade point average (GPA). You must also include foreign education prospects, academic accomplishments, additional certification, training, or internships.
Details of Research Experience
Include the details of any relevant research projects that were part of your education. You can also include any non-educational paid or volunteer research experiences. Make sure you add titles to the role you held and name the educational course, faculty and lab members you worked with.
To demonstrate how these experiences make you a better candidate, mention the research skills you have developed, how was your job contribution towards the project, and any funds your project had got. Make sure you list out software and hardware you know how to utilize and work with.
Details of Professional Experience
You should list out any professional work experience you have acquired. Make sure you include internships and worked as a volunteer etc. Dont forget to list out the research, technical and engineering skills you have developed and mention how your work has contributed to the company and what you had learned from the experiences.
Experience of Teaching
This section could be optional, but if you have important experience as a teacher or teaching assistant, you must include it in its own section.
Presentations and Publications
Having presentations and publications by your name is important to help your application stand out from the pack.
Key Skills
If any student preparing for Study Abroad graduate program and have got some specific specialized skills, it is a good idea for setting apart these skills in their own section of your educational resume.
[Read More: Guide To Write A Letter Of Recommendation To Study Abroad]
Awards and Honors
Information of any honors or awards you have got could merit the section to highlight these achievements. You could also include scholarships, competition wins and grants you have earned and educational awards.
Letter of Intent or Statement of Purpose
The SOP or the letter of intent should contains the following information such as brief information on the experiences that led you to Pursue Graduation and reason why you are looking to pursue the particular program, specific skills you have developed and how these skills would make you a successful graduate student, explanations of gaps if any, information about your long-term and future goals.
Personal Statement
Not every college or education program would request a personal statement with your application. It is different from your educational statement. The personal statement is where you mention the personal information about your experiences, goals, and interests that contributed to your decision of pursuing Overseas Education.
Your personal statement should include the following information: your life experiences and background that motivated you to pursue a graduate degree, skills you possess like teamwork and leadership, mention your personal history and also mention any other unique qualities you possess.
Recommendation Letter
You are required to mention the skills and knowledge you possess in your recommendation letter while applying for Overseas Education. It is a good idea to make an early request so that you got enough time to write and return the reference to you or send it to your prospective college themselves, depending upon the requirement of the application process.
Transcripts and GPA
All the foreign graduate programs would require seeing your grades in the form of Grade Point Average (GPA). This is the best way for admission officers for comparing students educational abilities and knowledge level in the courses that are most relevant to a graduate program.
You should also include your GPA in your educational resume; you would require having an official record of your GPA sent to your prospective college in the form of a transcript.
Standardized Test Scores
These test scores are the most common way for foreign colleges to compare students, which means your score could help you in getting admission in the foreign college. A test which is required by many US graduate colleges is the GRE.
This is a standardized test that evaluates students ability in three areas such as quantitative reasoning, verbal reasoning, and analytical writing.
Stand out from the competition
Graduate college is competitive, from the process of the application itself. However, this means that you require developing engaging and informative application that highlights your strength and interests that would make you the best addition to the foreign graduate program you have been looking to pursue.
If you are looking to Study Abroad, it is recommended that you go with a company that has got years of experience in the Overseas Education Visa Process. Global Tree is one of the Best Education Consultants in India that helps you in your Abroad Education Student Visa Process.