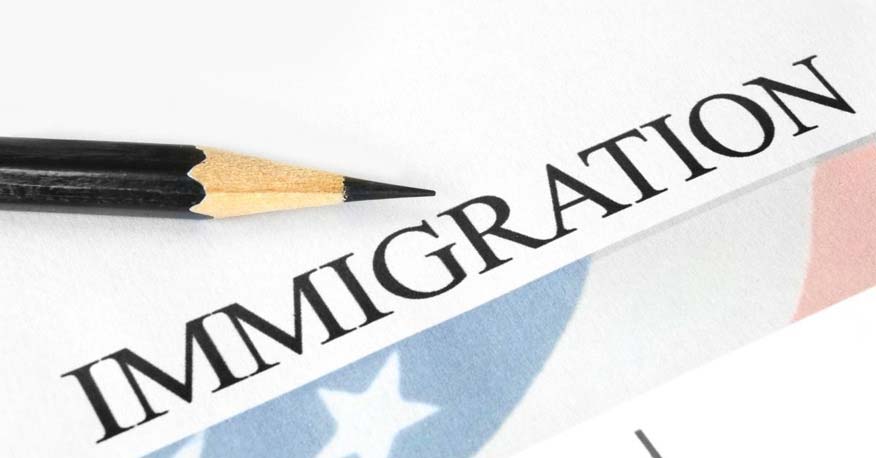 Introduction
Would you want to spend your life in a land of thrilling adventure, stunning landscapes, and savory wine?
New Zealand - situated in the southeast of Australia. It is home to the awe of exotic wildlife and the locals called 'kiwis'. It brims with a wide diversity of cultures along with a particular European influence from the colonial era.
This article is to help you decide on whether to immigrate to New Zealand.
Why should you consider New Zealand Immigration?
New Zealand is a low-populated country compared to its vast geography.
Due to this fact, New Zealand has more room for outdoor sports, and adventures like trekking, kayaking, bungy jumping, and a range of mountains, and glaciers!
It was the location for an epic fantasy movie series 'Lord of the Rings'. Novel enthusiasts may want to check out why they chose to move to New Zealand.
No matter if you are a temporary visitor or a permanent resident, the New Zealand government offers top-notch health services to all of its citizens.
The country's education system is equally as excellent as its health care system. Residents are entitled to free education from the government.
With a points-based system, New Zealand welcomes immigrants
If you are ready to take a plunge with your immigration plans, this blog is meant for you. The one country immigrants never look back after their immigration is a nation where they can live up to their dreams and make the most of the opportunities that come their way.
Falling in love with a new lifestyle, learning to relax in nature's lap, and enjoying a cool cricket are all part of the benefits of immigrating or possibly studying in New Zealand. NZ is a beautiful country to migrate to while you consider the immigration plans and the benefits it demands that immigrants pursue the immigration process to New Zealand.
Points Based Immigration System In New Zealand
Packing your life with family and landing in an unknown land might make your nerves stiff but following an itinerary can save a lot of time and relax you while you integrate with your immigration plans.
The benefits of finding your community in New Zealand woo the immigration preparation catalyzed.
Make a checklist of all the things to be done for immigration to New Zealand including the document checklist. Points-based immigration system helps immigrants to move into New Zealand with much ease.
If the applicants satisfy the criteria such as qualification, employment ability, work experience, and family ties with Kiwis are considered for points-based immigration to New Zealand.
Additional points are awarded if the applicant has an employment offer from an NZ employer or if the applicant has current skilled employment experience for a period not less than 12 months.
[Read More: How to Crack a Visa Interview]
What are the types of Visas to apply for New Zealand?
PR Visa
Skilled Worker Visa
Business Visa
Investor Visa
Student Visa
Working Holiday Visa
What is New Zealand Permanent Residency?
After your validity of a residency visa, A PR visa is followed with unlimited validity to live in that country.
What is the New Zealand PR Eligibility?
You've had the residency card for at least two years.

You have complied with the requirements of this residence visa.

You have proved your dedication to the nation in the manners advised.
1. Identity Proof –
Along with your certificate of identity or passport, you need also provide two passport photos that show your entire face, head, and shoulders from the front. You must send either a genuine passport or a certified copy of it with your application.
2. Character Certificate –
Candidates should be ethical in their conduct. Police certifications and other documentation can be required.
[You may like: How to get PR in New Zealand from India?]
3. Resident Visa –
You should have a current, three-month-old resident visa. In this scenario, it is necessary to have lived continuously in New Zealand for 24 months. A residency visa or permit must be presented by applicants.
4. Conditions of Resident Visa –
You must show evidence that you have complied with the requirements of the current residence visa. They differ in several categories. They may cover travel to and from New Zealand for the allotted time, the required length of stay, financial investments in the nation, and employment at particular jobs or businesses.
5. Commitment to the Country –
Over the previous two years, you must have lived there for a minimum of 184 days. You're eligible just by having spent this time in New Zealand. The relevant authorities will check your trip history.
a) Tax residency status: Before applying, you must have spent at least 41 days a year in New Zealand. Your tax residency status ought to have been determined as well.
b) Investing in New Zealand: If you have made NZ$1,000,000 in the nation over at least two years, you might be eligible to become an investor abroad.
What are the Types of Visa for New Zealand?
1. Skilled Worker Visa Category for New Zealand Visa:
For people who are studying or working in New Zealand, this area is a suitable choice. It is required that you submit an online Expression of Interest (EOI). If selected, NZ Immigration will notify you within two weeks. You will then provide all required documentation with the residence application. Within 10 days or more of processing, you should hear back from the authorities.
2. Business and Investment Visa Category for New Zealand Visa:
If you want to invest in any New Zealand-based company, you can apply. Applying as an entrepreneur is also an option. You should show that you are serious about establishing your business here. For this, you need to apply for a Business Visa for New Zealand.
3. Family Visa Category for New Zealand Visa:
If you are a dependant child, parent, or partner of the main applicant or a permanent resident or citizen of New Zealand, you may apply for PR visas. You should sponsor yourself so that you can remain with your family in New Zealand as a permanent resident.
Applying for a Permanent Resident (PR) visa in New Zealand is an easy and clear process. Before submitting your application, make sure you adhere to all rules.
4. Working Holiday Visa Catagory for New Zealand Visa:
Working Holiday Visa for enjoying the nation and earning during the
short term stay in New Zealand
Working Holiday Visa is like testing the depth and temperature of
waters before taking a plunge. This is advantageous because it also
allows the travelers to work on jobs where no training and experience
are required.
The candidate who chooses to travel on WHV can enjoy traveling to
different sights of New Zealand on a weekend as well as work and earn
to cover the expenses for their stay in New Zealand. The work
experience gained through this visa can boost the score for points-based
immigration to New Zealand. The duration of this visa is 12 months.
[Read More: Find Work In New Zealand With Work-Permit Visa!]
The applicants should satisfy the following conditions for a working holiday visa.
The applicant should be a citizen of a country that is in a Working Holiday agreement with NZ.
The candidate must be able to sustain in the nation with sufficient funds during the stay in NZ.
The applicant should also specify the length of stay and the arrangements made for their travel back before the WHV expires.
Demonstrate clean character by providing no criminal record certificate from the country of origin.
Satisfy the other criteria such as age and also provide a medically fit certificate
NZ Is A Home For Multiple Communities & Immigrants Find It A Home Early
New Zealand is a nation where one never feels enslaved to their work and career, but enjoys their work because NZ is envied across the world for the work-life balance that it offers to immigrants.
There are activities to get engaged on a holiday such as arts and crafts indoors, fishing, and tramping outdoors, for children and adults who live in New Zealand.
How to apply for a New Zealand Visa for Indians?
Application mode: Online or Paper
Create Your RealMe Account: Visit the New Zealand Immigration official website and create your RealMe account.
Sign In To Your RealMe Account: Click to sign in or set up your RealMe account.
Start Your Online New Zealand Visa Application: After signing in, start your online New Zealand visa application.
Wait For Your Visa To Be Processed: The hard part is now over. You just need to wait for your visa to be processed.
Please note that this is a general guide, and it's always recommended to visit the official Immigration New Zealand website or talk to an Immigration expert for more accurate and updated information.
How long does it take to get permanent residency in New Zealand?
From about 30 to 60 working days.
What is a Green List for a New Zealand Visa?
A small number of highly skilled positions that are in demand in New Zealand are listed on the "Green List". It makes it simpler for firms in New Zealand to recruit and hire immigrants for highly qualified and difficult-to-fill positions. The path for immigrants to live in New Zealand is clear for those who work in Green List positions. Canada also has a similar immigration strategy.
Here's the Latest New Zealand Green List
These Occupations are divided by roles:
Construction – Engineering, Quantity Surveyor, Project Manager etc.
Engineering – different types of engineers, such as Chemical, Civil, Structural, Electrical, Electronics, Mechanical, Telecommunications, Industrial, Structural, Environmental Geotechnical, etc.
Health & social services – General Practitioner (GP), different types of Surgeons, Psychologists, Veterinarians, Psychiatrists, Dermatologists, Anaesthetists, Registered Nurses, Midwife, ECE Teachers, Secondary School Teachers etc.
[Also Read: Benefits of Obtaining an Education in New Zealand]
Primary industries and science – Food Technologist, Environmental Research Scientist etc
ICT, Electronics & Telecommunications – Chief Information Officer, ICT Project Manager, Software Engineer, Multimedia Specialist etc.
Trades – Automotive Electrician, Diesel Motor Mechanic, Electrician, Plumber etc.
Agriculture – Dairy Cattle Farmer (Dairy Cattle Farm Manager) including Dairy Farm Manager, Assistant Dairy Farm Manager, and Dairy Herd Manager.
If you see your role on the Green List, make sure to double-check the qualifications, registration, or experience required to perform that role in New Zealand Under the Green List. Unless otherwise noted, all credentials mentioned as requirements are based on the New Zealand Qualifications Framework (NZQF).
How much does the New Zealand Visa Cost?
Here are various New Zealand Visa Charges to choose from:
Standard Processing Time: you get your New Zealand ETA within 2 days, and it costs USD 154.99
Rush Processing Time: you will receive your document in 6 hours for USD 252.99
Super Rush Processing Time: this is the fastest option. You will get your eVisa only in 2 hours, and you will be charged USD 372.99
[Check out: Australia vs. New Zealand: What is better for you?]
What is New Zealand e-visa?
A visa that is issued and documented electronically is known as an eVisa. A visa label (sticker) is not required in your passport.
Your visa will allow you to travel to, enter, and remain in New Zealand for the duration of your visa.
If you are currently outside of New Zealand, you may only enter the country on or after the date when your visa begins to be valid.
Send an eVisa request in paper and carry it with you to New Zealand.
What is the Eligibility for a New Zealand Student Visa?
Are you wondering how to study in New Zealand? You must satisfy the following conditions to be eligible for a New Zealand student visa:
You should have ethical conduct.
Your state of health must be strong.
You must honestly intend to adhere to your visa's requirements.
You must have received a placement offer from a school.
You must have enough money saved up to cover your tuition.
Throughout your stay, you must have sufficient travel and medical insurance.
You need to demonstrate that you have the necessary academic credentials.
To be able to reside in New Zealand, you must have enough money.
You must provide specifics regarding your course and vacations.
If you are 16 or 17, you must have permission to work.
If you have to complete practical work, you must demonstrate why it is necessary for the course.
What is the Eligibility for a New Zealand Tourist Visa?
Good Character: You must be of good character.
Good Health: You must be in good health.
Healthcare: You must pay for your healthcare.
Genuine Tourist: You must be a genuine tourist who plans on leaving New Zealand at the end of your stay.
Funds or Sponsorship: You must have enough money or an acceptable sponsor to stay in New Zealand.
[You may want to know: Best Cities to live in New Zealand]
What are the New Zealand Tourist Visa Requirements?
The following are the general prerequisites for applying for a visa in New Zealand:
Original passport that is still valid for the duration of your visit to New Zealand.
Your application form should be completed.
If submitting an online application, provide one passport-size photo.
possess sincere intents to apply and abide by the visa category's regulations. Visiting solely on a tourist visa and not for business, for instance.
Have bank statements that reflect a minimum monthly travel budget of NZD 1,000 or, if lodging is already reserved, NZD 400.
If you are traveling for leisure or a short period of time, you should have a return ticket from New Zealand to India or the funds to buy one.
a certificate of medical clearance.
Certificate of character for long-term visas.
Letter of intent describing the reason for the visit to New Zealand.
Visitors must present documentation of their accommodations, travel plans, and, if necessary, an invitation letter from relatives or friends. Research on the Cost of Living in New Zealand. It will give you an insight into what to expect.
For employment and student visas, additional paperwork must be filed. Students applying must provide proof of their attendance in a college or university as well as proof that they have paid their tuition. Candidates for work visas must provide documentation of skilled employment, including job history and credentials.