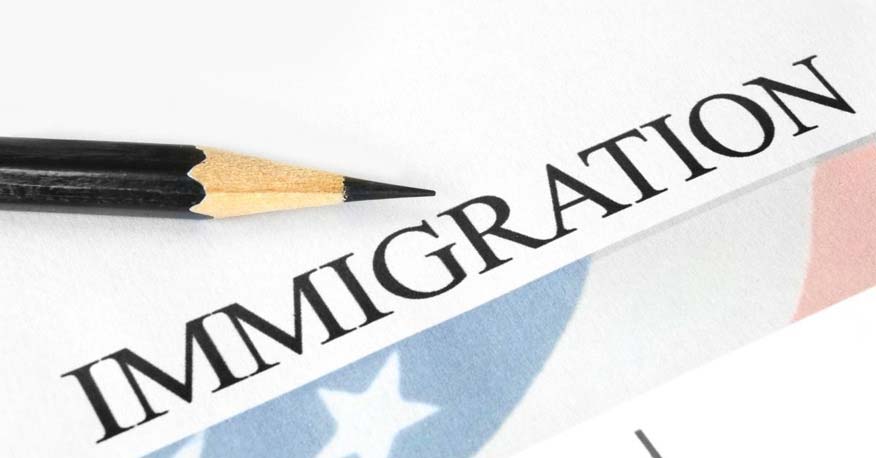 Ireland Immigration
Leo Varadkar, the current prime minister of Ireland or Taoiseach as he is locally called, has been trending in the international news for a variety of reasons. He has been recognized as one of the top influential youthful leaders of Europe and has been praised for his stand on LGBTQ rights, being the only openly gay leader of a country in the world right now.
He has also been praised for his response to the Hurricane Ophelia, which wreaked havoc on the country a few days back. A lesser-known fact about Leo Varadkar is that he is born to an Indian immigrant father who Immigrated to Ireland as a Doctor.
Leo Varadkars Indian Origins
Leo Varadkars father Ashok Varadkar hails from Mumbai and Immigrated to UK in 1970, before finally settling in Ireland. He met his wife, Miriam who is Irish by birth, when they were working together as a doctor and nurse at a hospital in the UK.
The Varadkars have three children, two daughters, Sophie, Sonia and Leo; Mrs. Varadkar is Irish and eventually settled in Dublin with her husband and eldest daughter Sophie. They went on to have another daughter, Sonia, and finally, Leo who was the youngest. Leo followed his father's footsteps to study medicine at Trinity College Dublin and became a Doctor in 2010.
Leo Varadkars Political Career
Leo went on to balance his career in medicine with his interest in politics. From a very young age Leo, whose father Immigrated to Ireland, showed an interest in politics and joined the Irish political party of Fine Gael while he was still in his secondary school. He showed an active interest in the youth wing of Fine Gael, where he was elected as vice-president of the Youth of the European People's Party. He was also selected for the prestigious Washington Ireland Program, which undertakes to prepare ambitious young people for future roles in leadership. He graduated from the school of medicine in 2003 and spent several years working as a junior doctor at the St. James's Hospital and Connolly Hospital.
[Read More: Why You Should Study In Ireland]
Leo Varadkar, whose father immigrated to UK, is seen as an outspoken leader of the center-right in Irish Politics. He smashed traditional barriers by becoming the first openly gay PM and also the first Indian origin PM in a conservative country such as Ireland. He is the youngest leader in the European Union and also the youngest Taoiseach or prime minister in Ireland. He had served as the minister of health, minister of transport and tourism and minister for social protection, before being elected to the high office.
He is counted as one of a new wave of charismatic and youthful world leaders which include French president Emmanuel Macron, Canadian Prime Minister Justin Trudeau and Sebastian Kurtz of Austria. During his tenure as Health Minister, many appreciated the balancing act he performed between the conservatives and the liberals who were lobbying for a change in the abortion laws.
To know more about the inspiring Story of Leo Varadkars success and how you can Immigrate to Ireland, get in touch with Global Tree at Begumpet, Hyderabad, one of the most Trusted Immigration Consultants In India.