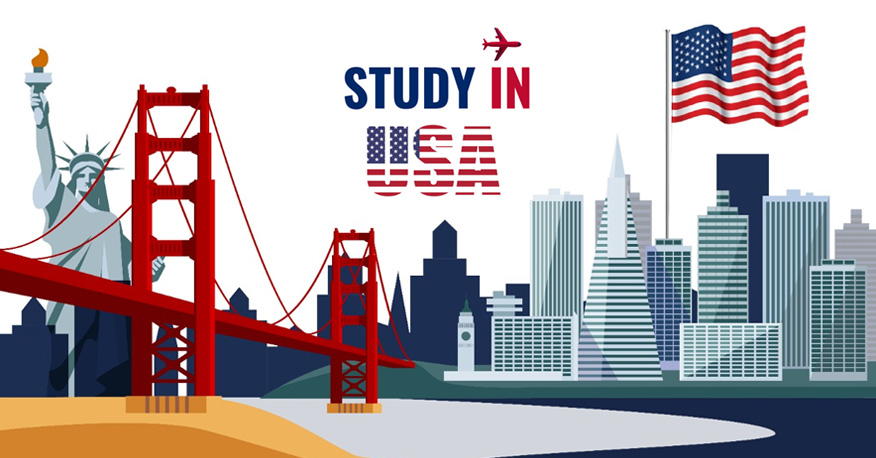 Taking The Decision To Study In A Foreign Country Can Be A Life-Changing
There has been a lot of interest from many students about pursuing their education in USA. Although many students would like to study in USA, they are a bit reluctant as they are not sure about what life will be like as Student life in the United States.
Taking the decision to study in a foreign country can be a life-changing and truly incredible experience for many students, but studying in USA can be quite different from the experience of studying abroad in other countries.
Let s take a look at some of the things that make studying in America such a unique experience for many students.
Campus Life At University
One thing that distinguishes USA universities from others is that they tend to be built like a city or village in themselves.
The university campuses are built in a separate section just outside the town in which they are housed, which are different from universities in many other countries, where they are built right in the center of the city.
Many universities in USA offer both dormitories as well as on campus rental apartments for the benefit of students.
These dormitories can be a source for forming communities and a great place to interact with your fellow students. Married students who pursue their education in USA can choose to live on campus with their families in a rental apartment.
[Read More: Best Study Guide for International Students]
Social Life At University
Students, who pursue their education in USA, will have a plethora of opportunities to build their network and socialize with their peers. Weekends at most universities will see some kind of events being planned such as a farmers market or a bazaar.
A number of university villages have pubs and a vibrant night life, which is open to students who are over 21 years of age. Apart from pubs and bars there are a number of things you can do during your stint at the university.
Students could join a club they are interested in or volunteer at a local charity or take up a sport that they are interested in. it is best to take part in some kind of social activity while you study in USA, as these can not only help you deal with home sickness effectively but also help you to build friendships and associations that will stand you in good stead throughout your life.
Off-Campus Activities
There are many events and activities that are constantly taking places in and around universities that students can participate in, from open air move screenings to concerts to fairs and festivals there is a vibrant culture about most cities and towns in USA, especially in summer and spring.
[Read More: 5 Fastest Ways to Get Green Card in USA]
Summer is the best time to enjoy camping and barbecue with your friends. In spring you could check out the state fairs and also other local exhibitions. Winters can be a fun time for exploring winter wonderlands and Santa's grottos not to mention exhibitions of ginger bread houses.
There is something for everyone all year round in USA, not surprising then that every year the list of students intending to study in USA is increasing
USA Education Consultants
Reach out to our USA education consultants for more information about applying to universities in America