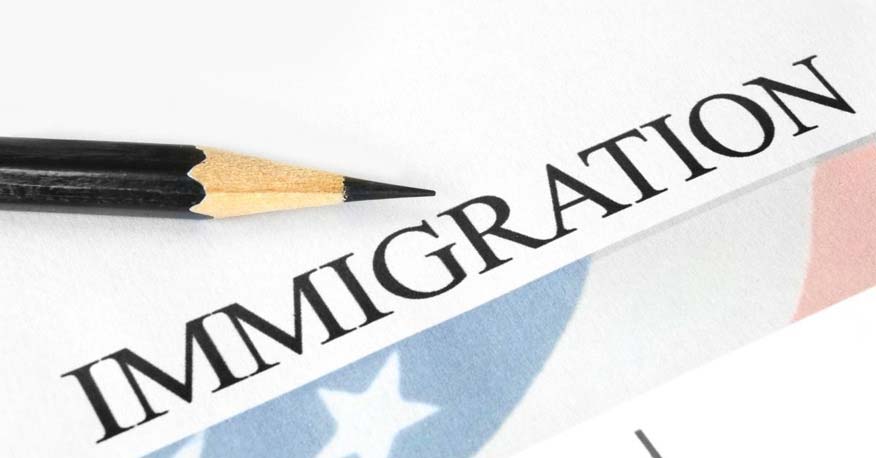 Welcoming New Year at a new destination in a new way for Overseas Students
The joy of being an immigrant or a student who goes to study abroad is immeasurable. Words cannot express the excitement one feels landing on new shores to start a new journey in life and embark on a new adventure.
Part of the appeal of living in a new country as an immigrant or a student who plans for overseas education is to experience different cultures and celebrate festivals as per the traditions and customs of the locals.
People all over the world welcome the New Year with their own unique traditions and customs and as an immigrant or a student studying abroad, you will get to experience the joy of celebrating the New Year with local friends. Read on to know more about the New Year celebrations in different parts of the world.
Immigrate to USA for New Year Celebrations
The most iconic place to celebrate New Year's Eve in USA is of course the Times Square in New York City. If you have ever watched American sitcoms or Hollywood movies, you will surely have seen the legendary ball drop at the stroke of midnight.
Especially if you are a new immigrant to USA or pursuing a master's in the USA, you must not miss the event. Other places to enjoy New year's eve in the US are Hawaii where you can welcome the New year with a celebration on the beach or enjoy free live entertainment and typical American country fair food at Grand park in California, enjoy watching the fireworks over Nay pier along with your kids in Chicago or if you are young and reckless then head to Las Vegas for New Year's eve and enjoy the biggest block party on the Las Vegas strip.
[Read More: New Jobs Data May Lead To Rise in Immigration to USA]
Immigration Process to UK
The people of United Kingdom always have a right royal celebration to welcome New Year. As a student pursuing Masters in UK or a new immigrant, you can take part in the celebrations no matter which part of the United Kingdom you are living in. London, of course is the most happening place for New Year's celebration with thousands coming together to watch the fireworks over the Thames and the New Year's parade on New Year's day.
If you are a overseas student on study abroad program in UK or a new immigrant, you can also head to Scotland to celebrate Hogmanay (Scottish for New Year) in the capital city of Edinburgh, where you can take part in a number of concerts, street parties, candle light processions and even a tradition called the loony dook which involves jumping into the freezing river Forth and having a swim on New Year's day.
Overseas Education in Canada
New immigrant families and students studying abroad in Canada can find myriad reasons to head out for a New Year's Eve in this friendly nation. Almost every block in every city will have some form of entertainment including concerts, live shows, street parties and fireworks to celebrate the big day.
As a new immigrant or a student studying abroad, you can celebrate New Year in the capital city of Toronto at the Nathan Philips Square where the biggest bash is held every year with a DJ and fun games or welcome the New Year by celebrating on a New Year's Eve cruise in the British Columbia.
The cruises are featured on luxury ships with music, dancing and dinner to mark the New Year's celebration. Another iconic place to celebrate New Year is at Niagara Falls in Ontario, where the largest free live concert and fireworks display is held every year.
Migrate to Australia
Immigrants to Australia and students abroad in overseas education, Australia will not lack options for welcoming the New Year. Whether it is Sydney, Melbourne, Adelaide or any other city the Aussies bring in the New Year with the same fun-filled aplomb that they do everything else.
On New Year's Eve, Immigrants in Australia as well as students studying abroad here, can enjoy the fireworks display from the Sydney harbor or take part in the New Year's Day beach party in the city. Alternatively, students at the University of Melbourne will also have multiple places who involve in celebration of the coming Year.
One New Year tradition that can be fascinating for students studying abroad in Australia, as well as new immigrants, is ringing the bells. Every year at the stroke of midnight church bells are rung 12 times following which people who gather around blow on horns and whistles and continue to party until the early hours of the morning.
[Read More: Visitor and Dependent Visas for Canada, Australia & NZ]
To know more about how you can be a part of a celebration of the New Year in different parts of the world with an immigration program, Tourist Visa or Study Visa contact Global Tree, the most trusted immigration and overseas education consultant with 14 branches across India.