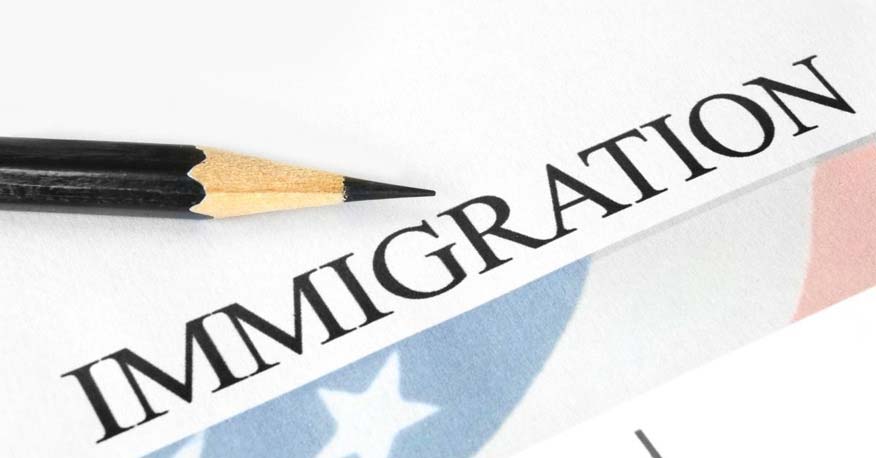 Immigration Affects New Zealand Elections
New Zealands latest elections have come into focus around the world, for the impact, it can have on the immigration segment. The two main contenders for the Prime Ministerial post are the current Prime Minister, Bill English and opposition leader Jacinda Arden.
Jacinda Arden who has been compared to Justin Trudeau for her youth and charm has focused on the issue of Immigration during her election campaign and has promised to scale down on the number of Immigrants.
In a policy widely touted to be similar to Trumps America First stance, many NZ politicians are seeking to reduce the number of Immigrants to New Zealand and giving first preference to Kiwis Citizens. However while almost all politicians agree that immigration should be handled in a better manner, not all agree that immigrants should be curbed altogether.
Many senior politicians have opined that immigrants are required for filling serious labor shortages which are prevalent across industries. We take a look at how each party in New Zealand proposes to deal with the issue of immigration.
Jacinda Arden - Labour Partys Views On Immigrants
The labor party in New Zealand, led by Jacinda Arden has stated that it is planning to curb net immigration by around 20k to 30k per year. Which it plans to do by cutting down on student visas for courses which are considered as low value.
The Labour party also plans to introduce a stricter test for labor market test, forcing employers to prove they have sought to employ New Zealanders before they can recruit overseas. Skilled Migrants will be required to stay and work in the region for which their Visa is issued.
National Parties Views On Immigrants
National party of New Zealand has stated that Immigrant Workers who earn less than 42,000 NZD per year will be classified as low-skilled workers and will be allowed to stay in New Zealand for not more than three years. However, the move has met with stiff opposition from hospitality and dairy sectors which stated that they relied on immigrant workers for running their business.
[Read More: Are you planning for Immigration to New Zealand?]
New Zealand Sees Record Immigration Numbers
Over the past few years, New Zealand has seen a record number of immigrants from countries like India and China. The high immigration rate has caused some to blame immigrants for the stress and strain on economic and social resources. However, as many industry spokespersons have pointed out.
Curbing Immigration altogether will have serious long-term consequences. The National party has proposed a Kiwi first policy, which many say will bring in discriminatory rules which will benefit high-income workers at the cost of low-income ones;
Although, New Zealand does not have to contend with heated debates on the topic of immigration such as seen in USA and Europe, as stated by Jason Young, the issue is what has become a major factor in the recent elections.
A Hung Parliament Leaves Immigrants Fate In The Balance
With no party getting a clear majority, the outcome of the election belongs to a man called Winston Peters, who is the leader of the New Zealand First party. Both the labor and National parties are reported to have reached out to Peters in an effort to form a winning coalition.
However as negotiations are likely to stretch out till the first week of October, it is not immediately clear which part will form the government or indeed what their Immigration Policies will be.
[Read More: Points Based Immigration System In New Zealand]
Why Is Kiwis A Favorite Among Immigrants
A debate about immigration in New Zealand would be incomplete without a list of factors that make NZ such a favorite with immigrants
New Zealand has breathtakingly beautiful scenery
It is one of the safest countries in the world
It is less populated
People in the country enjoy a laid-back lifestyle and better work-life balance than most other countries in the world
People of Kiwis are really friendly
It has one of the lowest corruption indices in the world
To know more about Immigration to New Zealand please get in touch with
Global Tree
at Begumpet, Hyderabad, the
most Trusted Immigration Consultant in India.