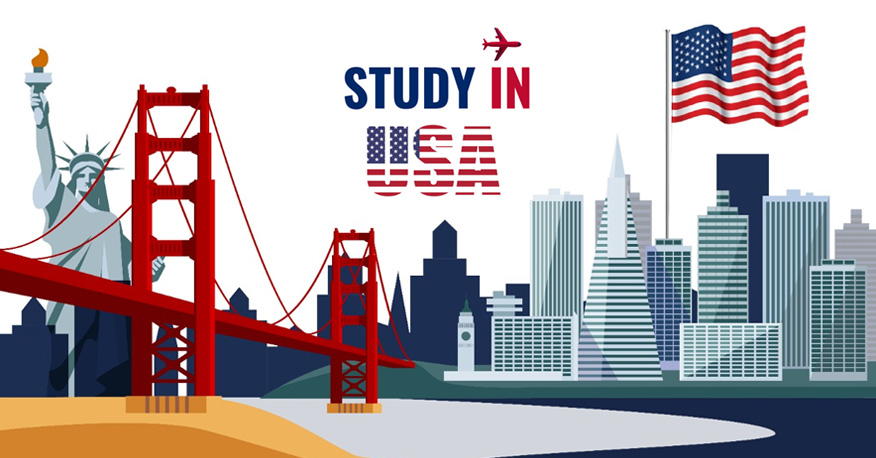 Planning to Apply for a Postgraduate Degree in USA? Follow the below tips now!
Students, planning to apply for a postgraduate degree in USA for the coming year should start working on their plans sometime around the New Year which is right around the corner. It is important to start your quest for education in USA well in advance so that you have enough time to iron out any issues and consider each option carefully. Any student who is interested in pursuing a post graduate education in US will do well to keep the following points in mind.
Do your Research thoroughly
The best and most important thing any student who is planning to pursue higher education in USA can do is to start searching for the right master's course. The course that you will eventually take up will be based on your interests during your school years as well as the University/ City you wish to study in. Different universities provide different versions for the same course, so the exact nomenclature would depend upon the University. It is important to go through all the possible websites of American Universities and look at the rankings of the Universities, courses they are offering, rankings for the course, infrastructure and research facilities as well as quality of faculty before coming up with your short list.
[Read More: Best Places To Study In USA]
Attend Post Graduate Fairs and Other Events
Students who plan to pursue their education in United States at the Masters level can take advantage of the numerous postgraduate education fairs that are held regularly. The education fairs are a great place for interacting with representatives of universities and learning more about the courses offered at the Universities. This will provide you with an opportunity to learn more about what life as a postgraduate student will be at the University and will also allow you to demonstrate your interest to the University by filling up the form, which will add weightage to your application that you choose to eventually apply.
Narrow down your options for Post-Graduate Study Program
After you complete your research on all the possible Programs for Masters in USA courses wishing to pursue overseas education in USA, it is necessary to whittle down the list to a few important ones. It is important to ask yourself the reason for pursuing post graduate education in US, the benefits and takeaways you expect from the course and the extent of your budget. Refining your choices makes the process much easier and more streamlined.
Get in touch with the Universities
Once you have narrowed down your list of options, your next step should be to contact the University directly with a query on how to apply. Or even better, you should contact the specific department within the University which offers the course that you are interested in. You not only find answers to your questions regarding the course but also will be able to demonstrate your interest to the University. This is particularly helpful if you undertake a research-based course which requires supervision you want your supervisor to be on the same page, after all.
Keep in touch with your Current Professors
Students who are interested in pursuing an education in USA will need to get references from their professors who have taught them at the undergraduate level. Keeping in touch with your professors will not only allow you to learn more about the subjects they teach in depth, but will also allow you to improve your rapport with your professors which would mean a better reference for your post graduate admissions.
Understand the Application process
It is important for students who plan to pursue higher education in USA to understand the application process thoroughly and not make any mistakes in the application process. It is important to be focused and patient during the application process. Every University will have its own application process which can differ from another. It is important to be precise in the application to ensure that it is not rejected.
Make sure you meet the eligibility criteria
It is important for students to completely understand the eligibility criteria before applying to a University. International Students who plan to pursue their education in USA will have a different set of criteria from the local students. For example, students from non-English speaking countries will need to submit results of an English language test like TOEFL or IELTS Exam Score.
Prepare a good and impressive statement of purpose
One of the most important aspects of application process is to prepare statement of purpose clearly sharing your idea of pursing overseas education in USA and in particular college or University. This is another area in which your lecturers can help. Although they won't necessarily be on hand to analyze every aspect of your prose, they will be able to give you pointers on the general gist of the contents.
Career Advisors
Career advisors can also assess your capabilities and match them easily with any criteria outlined in the entry requirements, and how you may present these qualities in your personal statement.
Lastly, you may find that your University offers a service whereby you can contact current students pursuing Masters in USA and receive advice about your personal statement, such as an e-buddy scheme.
[Read More: Study in USA Costs to Be Lowered By US Government]
Applying for Funding
The funding you will apply for will vary depending on what you want to study and where. It's also worth bearing in mind that you may need to have selected a course or submitted your Masters in USA application before you can apply for some funding. Erasmus also offers lots of funding for students wishing to take a part or full of their Master's Program through study abroad.
To know about the Study Abroad Programs in USA, your eligibility and requirements, your choice of Master's Program in US, University and scholarships as a student, get more information regarding studying in USA, Scholarship programs, eligibility criteria with academic courses and guidance for visa process contact Global Tree Overseas Education and Immigration Consultants who are certified immigrant consultants with 15 branches across India.