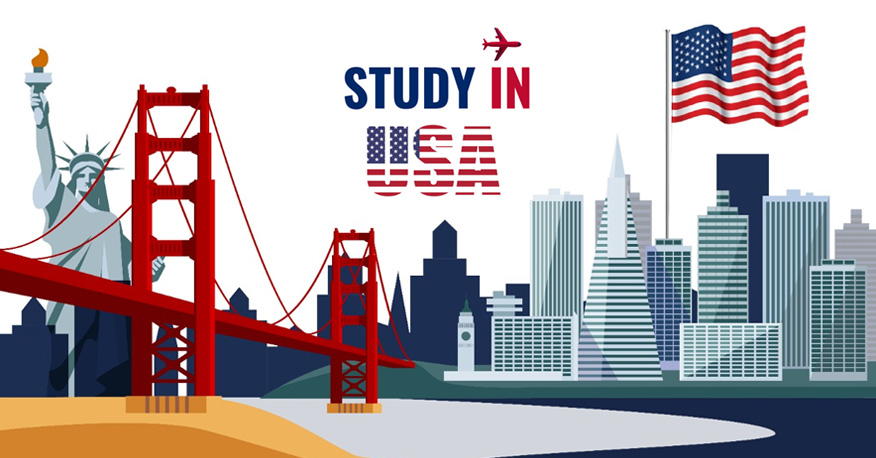 Enroll For Overseas Education In UMBC, USA
UMBC, a soothing sound to the student ears, for those seeking study abroad in USA as it births, nurtures and mentors high achievers of the state and nation. The unique location, internships, research, and leadership make UMBC more special.
It offers more than 200 degree and PG programs playing a vital role in meeting the vast educational needs of study abroad students across the globe.
There are courses that don't require a GRE Test score as well as those require GRE which is an unusual invitation for students who want to start the Visa process at the earliest without waiting for a score in GRE.
The comprehensive details of UMBC follow in the lines below for the knowledge of study abroad student. The facts speak themselves without anyone informing you with anything, if you are zealous for the Study Abroad Program USA. The most important features of UMBC regarding location are below:
10 minutes from BWI international airport
10 minutes from Baltimore
1 hour from Washington D.C.
5 hours from New York City
UMBC Fast Facts:
Part of the University System of Maryland
National Ranking: #159
Ranked #5 in Most Innovative University by US News & World Report
39 masters degrees with an engineering and science focus
Total 11,500 students with 2,700 graduate students from 100 countries.
Ranking & Prestige
#83 Public University (US News & World Report, 2018)
#63 Best Value Public University (Kiplingers List, 2017)
#1 up and Coming University in the USA for six consecutive years (U.S. News and World Report)
Top 5 Most Innovative Universities in the US (US News & World Report, 2018)
Top 100 Programs: Computer Science, Geosciences? Psychology (US News and World Report, 2018)
[Read More: Time to Get Ready for Applying to Colleges in USA for Fall 2022]
Below are the Graduate Programs:
Without GRE: MS Cyber security, Data Science, Engineering Management, Geographic Information Systems, Health Information Technology, Systems Engineering, Management of Aging Services, Psychology(Industrial & Organizational)
With GRE: MS Chemical & Biochemical Engineering, Computer Engineering, Computer Science, Electrical Engineering, Environmental Engineering, Geographical Information Systems, Information Systems, Mechanical engineering, Chemistry, Physics, Statistics, Emergency Health Service, Biotechnology, Marine- Estuarine Environmental Sciences.
Admissions Requirements
$50 Application Fee
TOEFL 80/ IELTS 6.5 and above (Please check with the program)
GRE required for few programs
Note: Official score reports required and Expedite application process with legible scan copies. Tuition fee approx. $17,685 per annum* Assistantships available* $70,000-$74,999*- Overall Salary of Average Graduate Degree Holder at UMBC $80,000-$84,999* - Average Salary of Engineering and IT Graduates at UMBC
[Read More: Study in USA without IELTS and TOEFL - Universities List]
We at Global Tree are delighted to announce the visit of UMBC delegate Mr. Michelle Massey from University of Maryland Baltimore County, i.e. on December 15th, 2017 (tomorrow) from 12:00 PM to 1:30 PM @ our Begum pet office.
Global Tree Overseas Education and Immigration Consultants boast their presence across India with 14 branches, meeting the student needs regarding overseas Education and immigration to different nations with well experienced and expert counselling team, process specialists who are well experienced and informed about all the updates of education overseas and immigration.