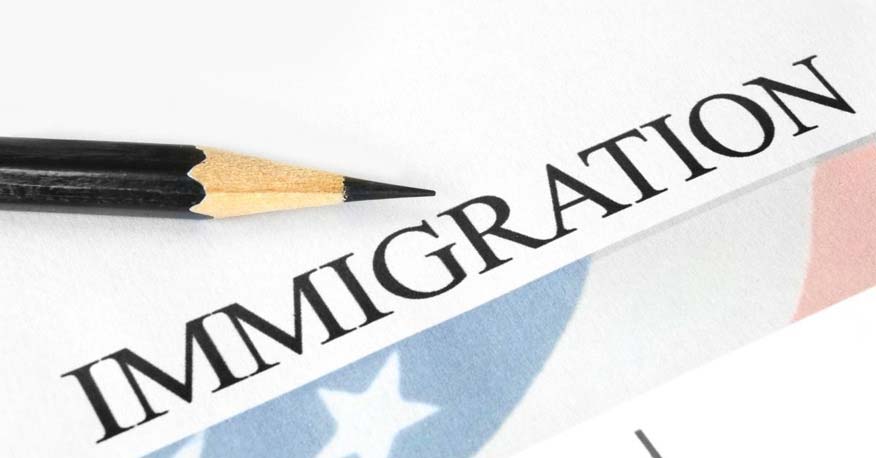 Chose Your Country as an Abroad Immigration
Going abroad for the first time can probably be the most exciting event of anyone's life. The excitement of the first international flight is an experience that is cherished for a lifetime. However, this cherished memory can very well turn into a nightmare if anything happens to mar the journey. With increased security concerns across the globe, the list of things which can be carried is being continuously updated and any individual who even inadvertently carries an item which is on the do not carry list can be pulled aside by the security at the airport leading to embarrassment and delays, it is therefore extremely important to pack your bags with care. We offer a few tips on the best way to pack your bags and steps to be taken to ensure that you have a smooth, uneventful and joyful first flight to your country of destination
Make sure that your baggage conforms to the weight standards for your aircraft
It is extremely important to check the allowed baggage limit per passenger for your aircraft beforehand and pack accordingly. Information about baggage allowance will be available for a copy of your ticket, and can also be checked online at the aircraft website. Most aircraft will allow you to carry around 20 Kgs for short haul flights and 40 Kgs for long haul flights as checked baggage and an additional 10 to 15 Kgs as carry-on baggage, which you can carry with you on board.
Check and recheck the carry on rules for your aircraft
This is the most important aspect to be taken care of when packing your carry-on bags, apart from making sure it conforms to weight norms. Many items are being added to the do not carry list. For example, laptops are not being allowed on board between certain routes currently, whereas previously lap-tops were allowed in addition to the carry-on baggage allowance. Also, aircraft generally do not allow people to carry liquids or medicines that are in liquid form in quantities exceeding a certain limit. Persons flying to and from the USA, for example, are asked to follow the 3-1-1 rule when packing their carry-on baggage. According to this rule, a passenger can carry liquids which measure less than 3.4 ounces (100 ml) and which fit into one-quart size bag. The liquids have to be carried in a transparent zip locked quart size bag in order to pass through the security check point. Any containers that carry more than 3.4 ounces of liquid have to be placed in the checked baggage. It is important to check the carry on rules to make sure you are not carrying anything that is not permissible in order to avoid being pulled aside by the security staff at the airport. Definitely not an experience you would be looking for in your first flight abroad.
[Read More: Visa-Free Countries Which Allow Citizens of India to Travel]
Pack your important papers in your carry-on baggage, but keep a copy in your checked luggage
All originals of your important papers including your tickets, passports,
visa papers and any other papers which would be required
at your port of entry should be packed in your carry-on bags. Some long-haul international flights have a stop-over in between and you would be asked to pass through security and produce your papers at the time of re-boarding the flight. It is therefore important to keep them accessible but safely secured. It is also advisable to keep a copy of your papers in your checked baggage so that you are not stranded in the unlikely event of misplacing your papers.
Keep your valuables in your carry-on luggage
If you are carrying any valuables with you, it is advisable to take it with you in the carry-on luggage to ensure it reaches your destination safely. Although extremely unlikely there are still instances of checked baggage being lost or damaged in transit, which is not a risk you would want to take with your valuables.
Pack an additional pair of clothes in your carry-on baggage
In the unlikely event of losing you' re-checked in bags, you would definitely not want to be left without an additional pair of clothes. It is therefore advisable to pack an additional pair of clothes for each person in your carry-on baggage.
[Read More: Dreaming of a White Christmas? Travel to UK for a traditional holiday season]
Take advantage of baggage allowance for each flyer
The last item on the list is also the most useful by far. Every flyer who has a ticket is allowed to carry his or her own carry-on bags. This can come in handy when you are flying with kids. Pack a small carry-on bag for each of your kids with one or two of their favorite books, puzzles, or mini toys which can keep them occupied during the long flight. Most long flights do have an entertainment system that displays kid-friendly movies and animated serials, however carrying some of their favorite stuff from home will help them feel more comfortable in the strange confines of an aircraft and will keep them occupied for the duration of the flight To know more about how to pack your bags for an international flight, get in touch with Global Tree the
most trusted overseas immigration consultant in India
.