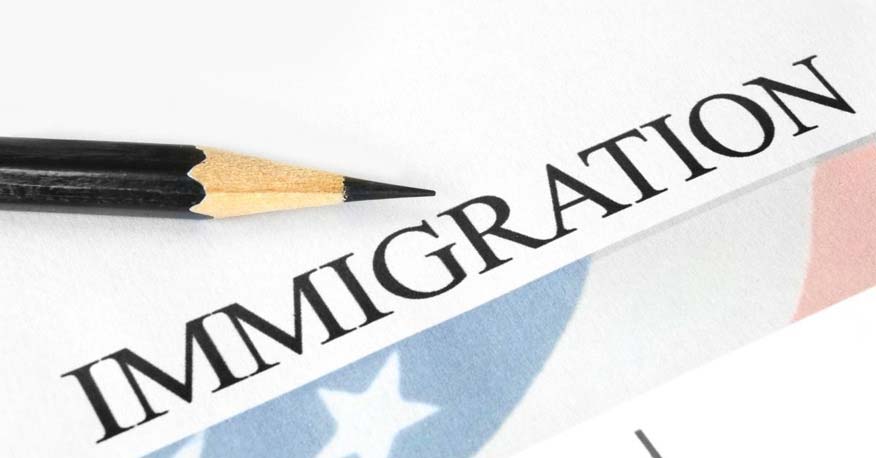 Quebec Plans To Welcome 53,000 New Comers
Quebec has revealed its immigration plan for next year, with strategies in place to continue welcoming a large number of Businesspeople, Skilled Workers, Family Members of Quebec residents and refugees.
Two significant set of numbers are revealed in this plan, the target number of individuals to be chosen by Quebec and granted Quebec Selection Certificate (CSQ) and the target number of individuals to be admitted to Quebec as new permanent residents.
The CSQ is the document granted by Quebec declaring that the holder has been chosen to settle in Quebec based on the criteria set by this province. With a CSQ, the applicant could submit an application for Canada PR to Canada Immigration authorities, which would review the application on criminal and medical grounds.
Quebec plans to issue as many as 29,000 CSQs under its skilled worker programs next year; this includes certificates granted under the Regular Skilled Worker Program and certificates granted under the Quebec Experience Program.
The Regular Skilled Worker Program is points based immigration process, designed to welcome newcomers who satisfy a points threshold based on the factors such as age, work experience, training, language proficiency etc.
One of the mentioned goals contained in the plan of Quebec Immigration for next year is for minimum 85% of adult skilled worker newcomers should know French upon admission to the province.
Potential candidates should accumulate enough points for these factors before satisfying a second points threshold, where points might be granted for any accompanying dependent kid and proof of financial self-sufficiency.
Earlier this year, Quebec has declared that the Regular Skilled Worker Program will get around 5000 new applications during the period scheduled to occur prior 31st March next year.
The exact dates for the next intake period are yet to be declared. Moreover, few temporary residents in Quebec, as well as some people with a valid job offer, might get entitled to apply for CSQ at any time.
[Read More: What Are The Rules For Immigration To Quebec]
The Quebec Experience Program (PEQ)
PEQ is a separate program, which is designed to assist foreign employees and foreign students to settle down permanently in this province. PEQ applications are needed to prove French ability.
Certificates granted to PEQ applicants are fast-tracked, with many applicants often getting a decision on their CSQ application within a week after applying.
Quebec is also offering a wide range of business immigration programs for entrepreneurs, investors, and self-employed people.
This province expects to grant between 4000 and 6000 certificates to business applicants in the next year. The Quebec Immigrant Investor Program (QIIP) is mainly popular, as it offers a passive investment prospect.
Number of individuals to be selected by Quebec
| Category/program | Minimum | Maximum |
| --- | --- | --- |
| Skilled Worker | 26,000 | 29,000 |
| Business | 4,000 | 6,000 |
| Other economic* | 600 | 800 |
| Refugees** | 5,600 | 6,500 |
| Others*** | 500 | 700 |
| Total | 36,700 | 43,000 |
Quebec Selection Certification Plan
In the similar plan for immigration, Quebec also set out the number of selection certificates it expects to grant in the next year.
In the category of Skilled Workers in Canada, the number of selection certificates is expected to be at 29000. Overall, Quebec is expecting to grant at least 43,000 certificates in the next year, which is higher when compared to the previous years.
Granting a certificate do not guarantee the applicant would arrive in Quebec the similar year, as the process of application could take around months after the certificate has been granted. Fewer certificates also specify an application backlog which means that the candidates who are already been granted with certificates would arrive in the next year.
Number of individuals to be admitted to Quebec
| Category/program | Minimum | Maximum |
| --- | --- | --- |
| Economic immigration | 29,200 | 30,600 |
| Skilled worker | 24,300 | 25,300 |
| Business | 4,200 | 4,500 |
| Other economic* | 700 | 800 |
| Family reunification | 11,900 | 12,800 |
| Refugees and people in similar situations | 8,700 | 9,500 |
| Refugees selected abroad | 6,100 | 6,500 |
| Taken in charge by the state | 1,650 | 1,700 |
| Sponsored | 4,400 | 4,800 |
| Recognized locally | 2,600 | 3,000 |
| Others*** | 800 | 900 |
| Total | 50,700 | 53,900 |
Quebec Plans To Welcome Number Of People Under Economic Immigration
Quebec has planned to welcome around 31,300 economic immigrants in the next year and they are divided into Skilled Workers, Business or other economic categories.
The number of maximum intakes is 1000 more than the expected maximum for this year and similar to that of the year 2016.
The next years breaks down numbers for Skilled Workers are 24,200 to 26,300, businesses are 4000 to 4300 and other economic immigrants are 500 to 700.
Number of Family Reunification
In this category of family reunification, the maximum intake of 12,700.
Number of Refugees
The numbers of refugees are predicted to decrease slightly when compared to the earlier years. In the next year, Quebec has planned to welcome around 8800 individuals in the category of refugees.
[Read More: Want to Immigrate to Canada?]
Categories Under Quebec Immigration
There are three main categories under Quebec Immigration and they are as follows:
Quebec Skilled Worker
Quebec Business Immigration
Quebec Experience Program
Quebec Skilled Worker Immigration
Skilled Worker Immigration: Quebec administers its own immigration programs with the criteria of selection that is different and more predictable form those of federal and other provincial immigration programs.
Foreign citizens who seek to settle permanently in Quebec should undergo a process of two-step immigration:
They should be selected by the immigration authority of Quebec. Selected candidates would get a CSQ.
A CSQ holder should file an application with the Canada immigration
Quebec Business Immigration
Business Immigration: The government of Quebec chooses business individuals, entrepreneurs and high net worth people to become permanent citizens of Canada and settle down in this province.
Applicants should get entitled to apply under one of the categories under business immigration:
Immigrant Entrepreneur Immigrant Investor Self employed Quebec Experience Program
The government of Quebec has started a program to motivate foreign employees and foreign students who complete a program of post-secondary education to permanently stay in the province.
If you are looking to Immigrate to Canada, it is recommended that you go with a company that has got years of experience in Visa Services. Global Tree is one of the Best Immigration Consultants in India that helps you in your Canada Immigration process.