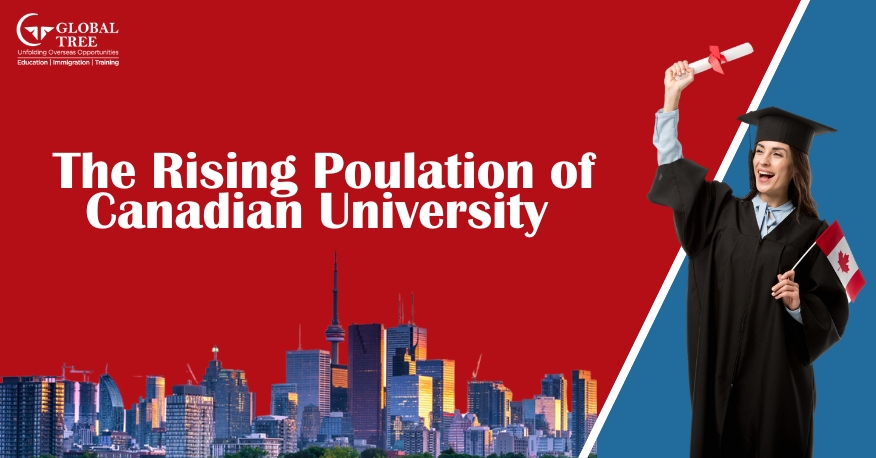 Study in Canadian Universities
There was a time when US universities were the most popular universities among st students intending to Study abroad. Of late, however, there is a marked shift in the minds of students intending to Study abroad towards Canadian universities, especially top ranked universities such as the University of Toronto, University of Waterloo and McGill University. The number of applicants to these universities has been steadily increasing over the years.
Popularity Of Canadian Universities
The reasons for this shift can be many, the main among them being the reduced ease of transition from being a student in each of these countries to obtaining a work permit. Students who Study in Canada are far more likely to successfully apply for a work permit than students who do so in the USA. Also, those who Study in Canada are encouraged to find work and settle in Canada whenever possible.
[Read More: Guide to Choose Best College to Study in Canada]
Canada University Admissions
The admission process in the USA is more competitive as compared to the process for those who Study in Canada. This stems from the fact that students who Study in Canada apply to fewer universities than those that study in the USA. This causes a higher acceptance rate for students who Study in Canada. Also, the quality of research for students who Study in Canada at the Top Universities is increasing and Canadian universities are being ranked among st the best in the world for research.
The employ ability of students who Study in Canada is also on par with the best universities in the world and a student in Canada, even one who studies in a mediocre university is far more likely to find a job in Canada than a student in a similar US university would. Most students who Study in Canada are likely to find jobs before completion of their course than those who study in the USA. The prevalent labor shortage in the tech sector in Canada ensures that there is a job waiting for a student graduating from this field in Canada.
Importance of Canada Education
Another important reason for the increasing popularity of among students who Study abroad is the fact that a graduate of Canadian universities can score additional points on the comprehensive ranking system (CRS) by
Creating an Express Entry Profile
for obtaining a Canadian PR. These additional points can boost the score of candidates who Study in Canada and improve the probability of being selected in a draw.
[Read More: How to Get Canada PR in 9 Simple Steps?]
Lastly, the rising popularity of Canadian universities to Study abroad for Indian students can be attributed to the fact that in the wake of recent policy changes by USA, UK, and Australia, Canada is perceived as being a more open and friendly country towards immigrants and international students. While the rest of the developed countries are focused on closing their borders to new immigrants and protecting jobs for their citizens, Canada is openly welcoming more immigrants into its fold. As such parents of students who seek to Study abroad are more likely to encourage them to study in Canadian universities than in any other country. To know more about Canadian Universities and how you can Study in Canada get in touch with Global Tree the
most trusted overseas education consultant in India.