SEEKING OVERSEAS EDUCATION IN SINGAPORE? HERE IS A HANDY GUIDE TO STUDYING IN SINGAPORE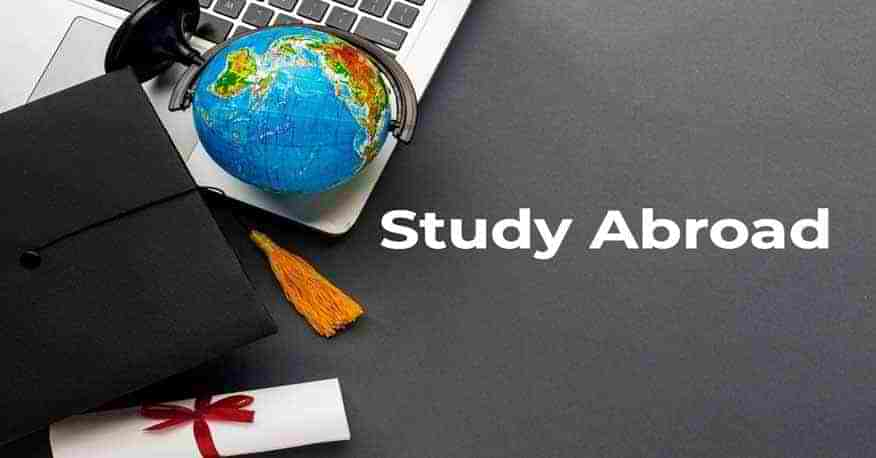 Study Abroad In Singapore
Are you thinking about studying abroad in Singapore, then this blog post is for you. Here you will get tons of information about how to prepare yourself for study in Singapore and what to expect through the Singapore education services.
Singapore A Haven For International Students
Singapore, which is an island nation made up of 63 different islands is mostly run as a city state and has an efficiently run infrastructure and transportation system. the law is followed to the letter by most residents and crime rate is very low.
When it comes to Singapore education services, the quality of education is amongst the best in the world. The name Singapore itself is an anglicized version of Singapore which translates city of lions from the local language.
International students will find that they can access public transport easily and the greenery around them will keep them comfortable in the tropical weather.
Moreover, as Singapore is one of the best countries for education in Asia the students can rely on getting top quality education.
[Read More: Study in Singapore Prospects for Foreign Students ]
Singapore Education System
Universities which are located in Singapore can fall into one of the three categories private universities or public universities or satellite campuses of international universities.
At present, there are six universities in Singapore which include the National University of Singapore, Singapore University of Social Sciences. Singapore Management University, Singapore University of Technology & Design, Nanyang Technological University and Singapore Institute of Technology, with Nanyang Technological and the National University of Singapore, considered to be Top universities in Singapore.
Apart from the universities, students can also opt to study at an polytechnic institute. These institutes focus on vocational programs and train their students to be ready for work after graduation.
A student who passes out of these institutes typically earns a diploma rather than a degree. At present the five different polytechnic institutes that are accepting international students are Ngee Ann Polytechnic Nanyang Polytechnic, Republic Polytechnic, Singapore Polytechnic and Teamsek Polytechnic.
Apart from these two, there are Institute of Technical Education (ITE) which provide technical-oriented studies in diverse areas like business, IT and applied sciences. Students who opt to study at these institutes get to develop their technical skills and are then employed in different industries.
Popular Courses To Study In Singapore
Most students who aim to obtain a Singapore student visa and study in the country tend to study at courses pertaining to design, animation, gaming and entertainment. A number of students also opt to study in courses that teach law, management and engineering.
A vast number of technological companies have their corporate offices in Singapore and many of them are also offering scholarships to students thus making it a popular destination for students.
Benefits Of Studying Abroad In Singapore
Listed below are some of the benefits of studying in Singapore
All courses are taught in English which is easy to understand
Cost of education and cost of living is comparatively cheaper
A number of scholarships are available for meritorious students
The student can study in a safe and secure environment as a rate of crime is very low
Public infrastructure, transportation as well as connectivity to rest of Asia is excellent
Strong south Asian presence will make Indian students feel right at home. Moreover short flight back home to India is a definite advantage
[Read More: Academics at the Nanyang Technological University]
Admissions Calendar
Admissions can be different for different universities and institutions. Certain universities such as the National University of Singapore and Nanyang Technological Institute have two intake periods in Aug and Jan for their programs. Certain private institutions however take in students every quarter.
Cost Of Singapore Education
The cost of pursuing education in Singapore can range from 2000 SGD to 12,000 SGD, depending on the university and living quarters opted for.
A number of public, government and private institutions offer scholarships to international students studying in the country. The Ministry of education also offers financial aid on a case by case basis to international students.
Singapore Education Consultants
To know more about studying in Singapore and information on how to obtain a Singapore student visa get in touch with our Singapore education consultants at Global Tree