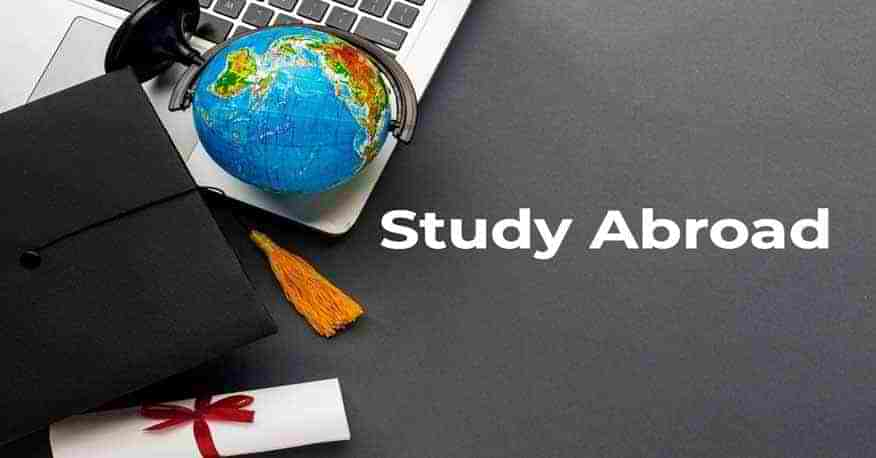 Reach New heights with Education abroad in Canadian Universities
Students while studying for graduation or after completing their undergraduate studies contemplate which course to study further and where to pursue their post-graduation. When they have plans for overseas education, certainly students are bombarded with too many questions such as which country is best for overseas education, the courses and combinations, Top universities and accommodation.
Canada earned its position among the best study destinations across the globe. The provinces in Canada where students mostly graduate with their study abroad program are British Columbia, Vancouver, Toronto, Montreal, Ontario, and Quebec.
Canada is a multicultural nation in which almost all the nations find their communities inhabiting happily and making their living in this nation. There are many Top-Ranked Universities in Canada that offer a number of Master s programs abroad with many combinations of subjects. The undergraduate programs generally have a duration period of 3 to 4 years while post-graduation programs have one to 3 years. There are some fellow programs, associate degrees, and research programs that give a range of information and specialization of the subject, the student chooses to study abroad. There are science, technical, and arts colleges which are affiliated with the Universities in Canada. The term of intake, course fee, modules, syllabus, and structure may differ from one University to the other.
However, every university and the colleges affiliated with it must follow the provincial or federal government s authoritative rules and regulations. 26 universities in Canada occupied their respective places in QS World University Rankings. Undoubtedly Canada stands in the front line for overseas education students.
[Read More: Canada vs Australia: Which Country is Better for Masters?]
Top Universities in Canada for Overseas education
Concordia University of Edmonton: Located in Alberta, the Concordia University of Edmonton offers a broad range of bachelor s as well as master s degrees from a variety of fields such as Arts, Science, Management, Education and Public Health. With a slogan Go Beyond education Concordia University paves a way to learn about life for all students who choose to pursue an overseas education at this University.
McGill University: McGill University is located in Montreal and is Ranked 32nd among the Universities. Most of the noble laureates hail from this renowned university offers more than 300 undergraduate and graduate courses for the students. More than 25% of the 40,500 students in a year are international students who seek their foreign education at McGill University.
University of British Columbia: Known to the world as a center for research and teaching the University of British Columbia maintained its rank consistently among the Best 40 Universities in the world ever since it was started in 1915. Studying at UBC has always been challenging and innovative for the students leading to the latest discoveries and learning the new ways of exploring their respective specialties through the study abroad program. It s a pride of honor to announce that 199 companies spun off from the research programs carried out by UBC and 1,326 research projects are done partnering with industries, the UG and PG programs offered here are in the fields of Arts and Sciences, Creative and Critical Studies, Education, Applied Sciences, Health and Social Development, Management, Medicine and other graduate studies.
[Read More: Top Scholarships for Study in Canadian Universities ]
University of Alberta: Located in Edmonton, the University of Alberta is ranked among the top 5 Universities in Canada and consistently maintains its place. There are enumerable graduate and postgraduate programs as well as leadership studies, visiting and short-term programs, exchange programs, and open studies for the students to choose foreign education in Canada, at the University of Alberta. Scholarships are available for international students too.
List of other few universities is given below for the information of the students choosing Canada as their Foreign Education Destination.
1. Queen s University of Kingston
2. University of Guelph
3. University of Toronto
4. McMaster University
5. University of Waterloo
6. Capilano University
7. University of Victoria
8. Royal Roads University
9. Emily Carr University of Art and Design
10. University of Fraser Valley
Study abroad programs at one of the Universities in Canada paves a red carpet for the underlying immigration program to Canada. If the student graduates from Canadian Universities, it adds a few additional points to the CRS Score, which helps the candidate to Migrate to Canada which leads to Canada PR after 5 years in Canada.
If you are looking for Education in Canada, or the top universities in Canada, the process of obtaining study Visa, guidance for admission process into universities in Canada contact Global Tree Overseas Education and Immigration Consultants, heading with expert counseling team who can guide you with selecting a suitable program in your choicest university. The global tree has 14 branches across India. Log on to our website to find the nearest branch and book your slot now for a consultation with our counselors.