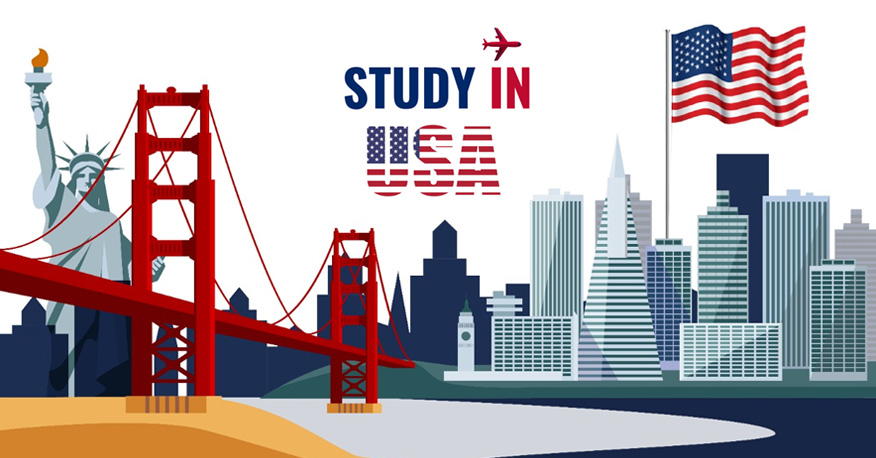 Don't Let A Low GPA Score Come In The Way Of Your Study Abroad Plans
All students aspire to study hard and do well in their school, however due to some unforeseen circumstances a student who is otherwise brilliant and deserving may end up getting low marks in a subject or two, which can lower is GPA,thus reducing his chances to get accepted at the university he wants to Study Abroad in.
This can led to a feeling of depression and helplessness as the student who was aspiring to study abroad at a good college is now faced with rejection. So what should you do in such a scenario? Luckily a number of other students have faced a similar dilemma and have come up with unique solutions to address the problems. One can overcome this issue through a combination of options which are outlined below.
If You Are Still In School, Then Work On Improving Your Grades
If you are yet to write your final exams then all is not yet lost, as most colleges and universities consider your final marks when evaluating your application. You should put the past low performance behind you and start concentrating on your studies right away. Ask for help from a teacher if you are getting stuck in any area or join a study group which will motivate you to study.
Remind yourself that by working hard now you will be able to pursue your dream to Study Abroad. If any life event or situation at home is preventing you from concentrating on your studies, then speak to your school counselor who will be able to help you.
Improve Your Resume Through Extracurricular Activities
Students who aspire to Study Abroad should work on honing their personality and participating in extracurricular activities. Students who excel at a sport, or show exceptional talent in an art such as singing or drama, or students who have demonstrated leadership skills in their schools, are more likely to be accepted at a university abroad.
Indeed many of the Universities in USA and UK consider the student s overall profile and not just the GPA when evaluating his application to study abroad at their university. Having an excellent record for extracurricular activities can greatly boost your chances of realizing your dream to study abroad.
[Read More: Student Curriculum Vitae Writing Tips ]
Be Sure To Get Extra Good Recommendation Letters
You should make sure to ask your teachers to write a good recommendation letter for you. A really good recommendation letter can carry significant weight with the admissions committee at the university where you intend to Study Abroad and can improve your chances of getting accepted despite your low GPA Score. Ask the teachers who have worked with you and have a good opinion of you and your abilities.
Let Your Statement Of Purpose Help You To Stand Out From The Crowd
A personal statement provides students an opportunity to showcase their skills and accomplishments. If your grades are low then you should place more emphasis on your statement of purpose. You can use your statement of purpose to let the admission officer know more about your personality and your passions and your interests.
Therefore it is important to take your time and submit a well-written essay, which will impress the admission officers and increase your chance of admission.
[Read More: Statement Of Purpose]
Take Advantage Of Transfers
One way in which you can realize your dreams to Study Abroad, despite getting low grades is by getting admission at a community college. Community colleges have lower admission requirements when compared to universities and provide students who wish to study abroad with a number of subjects to choose from.
Moreover, a student can also opt to transfer to fully accredited universities after the first year of study.
Take Advantage Of Partnership Programs Like INTO
Students who aspire to Study Abroad, but who do not have the requisite GPA can take advantage of university partnership programs such as INTO. Students who apply through these pathway programs have a lower GPA cut off and lower English language test cut off when compared to other students and the partnership program provides assistance with your studies during your tenure at the college.
INTO provides assistance on campus for the first year to students who get accepted to universities under their program. Global Tree has a partnership with INTO, which can provide you with best options for study abroad.
To know more about how you can Study Abroad with a Low GPA contact Global Tree at Begumpet, Hyderabad, The Best Overseas Education Consultant in India.