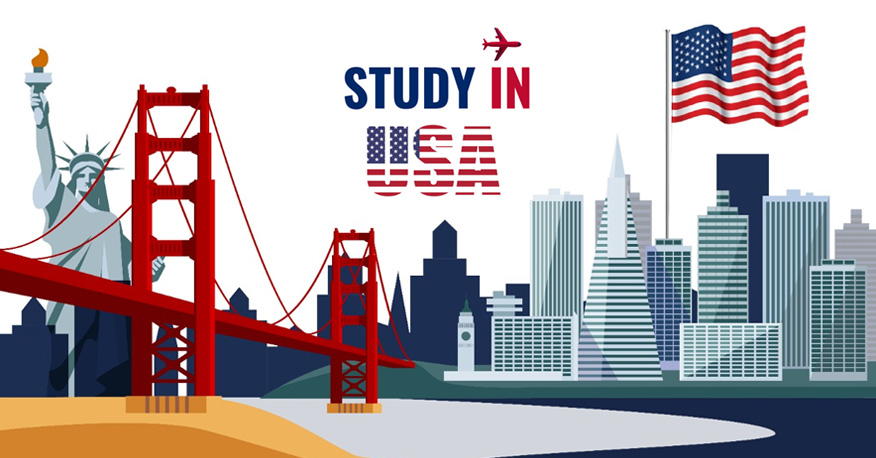 Apply for Study Abroad Masters Program in Top Overseas Universities
Being a computer science graduate is an enchanting experience for techies to dream. Solving the networking conflicts, debugging, coding and decoding, programming, learning a Programming language and upgrading according to the trend is all a part of survival of the fittest which a student voluntarily and effectively pour in their relentless efforts into. Computer Science is one field that never goes out of fashion and the hardware and software Engineers are the most wanted professionals of the world in Automobile, Mechanical, IT, Petro-Chemical, Construction, Aeronautical and many other sectors.
Remarkable Benefits of Studying Masters in Computer Science and Engineering Abroad
The most remarkable benefits of studying Masters in Computer Science and Engineering abroad are as below.
Opportunity to create apps by one self: Most of the Computer Science faculties in several Universities encourage students to develop an app on their own which could be useful to the society to make life easy and the earth a better place to live. This helps them know the challenges in the subject and finding the means to solve the challenge during the app development.
Opportunity to Attend Internships During the Course of Study Abroad: Make the most use of the internships by attending and involving in the work or project.
Helps to get involved in research projects and earn while you study, because this evokes a spirit of achievement and encourages you to keep oneself on the right path to success.
Helps the student to get hands-on experience during the Overseas Education Program. Never hesitate to make the most of an opportunity for hands-on experience because Not everyone will be awarded with hands-on experience where the professors and faculties will be ready to guide you and help you unfold your wings, while you transform from student to a professional.
Challenging the traditional education experience with study abroad. When you take a decision to study abroad, that poses a lot many doubts within oneself and the family members and friends, thinking whether the Foreign Education process works for you or not. It is time to show up the innermost talents, acting matured and be a roman when you are at Rome. So be a study abroad student making the best of your opportunity.
[Read More: 6 Mistakes to Avoid During Study Abroad Application Process]
Best Universities to Study Masters in Computer Science and Engineering Abroad
Aston University UK

Time and again it has been tested and proved that Aston University, UK takes no.1 position falling into that 1% of top ranked business schools. This University offers 5 programs for Masters in Computer Science and Engineering.

M.Sc Computer Science
M.Sc Computer Science and Practice (Work-based learning)
M.Sc Software Engineering
M.Sc. Software Project Management
M.Sc Professional engineering

Victoria University of Wellington, New Zealand

VU enhances the ability of creative thinking regarding concepts and techniques in computer science, network engineering and software engineering for Study Abroad Programs for Indian Students. Below are the programs in Masters for Computer Sciences

Master of Computer Science
Master of Science by Thesis
Master of Science by course work and thesis
PG Diploma in Science

Plymouth University UK

Plymouth University helps the students in advancing their knowledge and transforming lives through education and research. Plymouth University offers M.Sc in Computer and Information Security. The course duration is 1 year.
[Read More: How to Demonstrate Your Interest to Study in Your Dream College?]
There are many other Universities offering Masters Program in Computer Science and the best way to secure your admission is to respond early as the intake is nearing for most of the top Universities offering scholarships and student funding for even the study abroad students.
Global Tree Overseas Education and Immigration Counselors have best certified Immigrant experts & equipped with counseling team, who can give an expert advice into any kind of visa process and guide you to the one that suits you the best. Log onto our website now and find out the branch near you, as Global Tree has its presence across India in Bangalore, New Delhi, Chandigarh, Mumbai, Vijayawada, Vizag, Guntur, Pune, Hyderabad, and Chennai.