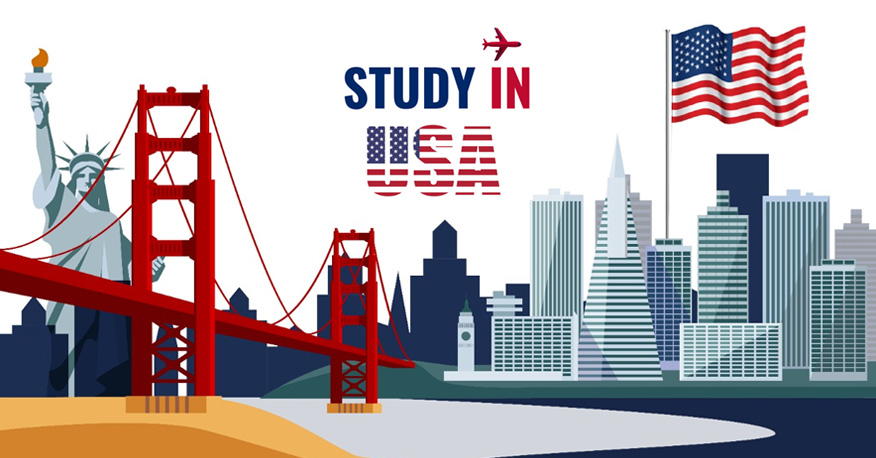 Get Bright Career From Overseas Education Program In USA
The number of students planning to study abroad is steadily increasing. As students enter their high school they start thinking about the options to study abroad at least once, but many give up the idea altogether as they are not sure whether they could afford the high amount of tuition fee, living expenses and travelling expenses that a study abroad program entails.
Tuition fees are charged by all universities in exchange for the instructions that are imparted to students. The tuition fees can vary drastically between colleges as well as courses. Lets take a look at the cost of education in different countries to get an idea of how much it will cost you to study abroad.
Costs for study abroad in USA
America is one of the most popular destinations for students who are planning to study abroad and a degree from a university in the United States is highly coveted. The country however has the distinction of being one of the most expensive countries in the world for higher education, especially if you are going to study in USA as a non-resident. The annual college tuition for undergraduate students is around 24,000 USD or 15, 37560 INR on an average.
The top tier and Ivy league universities have higher fees and can be as high as 60,000 USD or 38,43900 INR per annum. The average fees for private universities is in the range of 38,000 USD or 24, 34470 INR annually. Though the high fees may deter some students, many who persist in their dream for overseas education in USA find that they are able to offset the high costs by taking loans and obtaining scholarships. Other options are studying at public institutions and community colleges where the cost of tuition is lower.
Moreover most universities in USA, including the Ivy League universities offer financial aid to deserving students. According to the National Center for Education Statistics nearly 85 Percent of students pursuing full time courses in USA have gotten some form of financial aid to fund their studies.
[Read More: Top Scholarships to Study in USA]
Cost Of Higher Education In UK
The tuition fees in UK are relatively lesser when compared to the USA. However students from India who go for foreign education in the country will find the tuitions fees quite high as it is.
The average cost of study for an undergraduate program is around 12,000 GBP or 10, 29942 INR. Similar to USA, the United Kingdom too offers merit as well as need based financial aid to students who go to overseas education at its universities.
It is important to do a thorough research on the different types of scholarships and grants that are available for students who come to Study abroad in UK.
Another important factor to consider is that the duration of courses in UK are shorter, which means that you will be spending less time abroad and reducing your overall living expenses.
Cost Of Education In Canada
The cost of education in Canada for university level students is lesser when compared to both USA and UK, which could be the reason for Canadas popularity as a study abroad destination. Undergraduate programs in Canada can average at around 14,000 CAD or 6, 97571.75 INR per year.
Moreover the fees Canadian Universities vary from province to province and also based on the course one is taking up. International students who plan to Study Abroad in Canada have access to multiple avenues through which they can apply for financial assistance which included grants, scholarships and loans offered by private as well as public institutions.
[Read More: Eligibility Requirements to Study in USA]
To know about the Study Abroad Programs In USA, UK, Canada your eligibility and requirements, your choice of Masters Program in USA, UK and Canada Universities and scholarships as a student.
Get more information regarding education abroad, Scholarship programs in top Universities abroad, eligibility criteria with academic courses and guidance for visa process contact Global Tree Overseas Education and Immigration Consultants who are certified immigrant consultants with 15 branches across India.