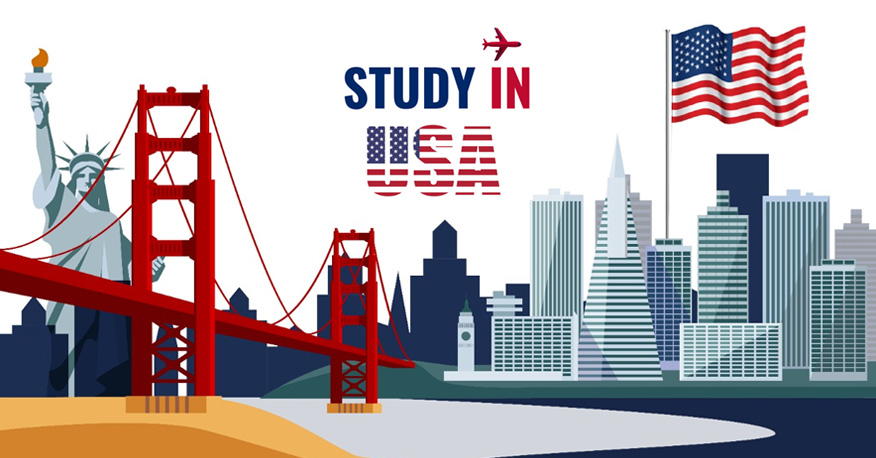 University Campuses In USA Are Serving The Best Food
As students plan to study abroad in Universities in USA, they will have many factors to consider including the course they are interested in, the overall ranking of the college, employment prospects after graduation and of course, cost of tuition. One factor that is usually not on everyones list is the quality of food served on campus. However, it is an important factor to keep in mind.
As they say in economics, ceteris paribus or everything else remaining the same, if one college offered you a better fare of food than another, wouldnt you opt for it? The Daily meal, an American Magazine has researched the food served on US Campuses and has Ranked The Top Universities for their culinary offerings.
The study has found that Universities in America are offering gourmet courses and exotic cuisines designed by nutritionists and culinary experts on their menu. Some of the Universities are going so far as to even provide a podcast of their menu offering for their students.
[Read More: Best Universities To Study Cryptography In USA]
The Top Universities For Food On Campus
Washington University St Louis
Students who Study Abroad In USA at this University will be able to enjoy the best in campus dining with dishes such as blueberry crepes and orange chorizo. The campus boasts of weekly culinary events and an open Kitchen which allows students to take courses in cooking and meet with famous chefs.
The food on campus is organized by Bob Appetit a major name in the food industry and students can have a menu tailor-made to their specific needs. The University offers halal, vegan and kosher options to its students on campus.
Students who go to study abroad from India can also experience food cooked by Indian and Pakistani chefs on an authentic tandoor. Another factor that pleases environmentally conscious students is that the University mainly sources its ingredients from local farms, composts leftover scraps and even recycles cooking oil into biofuel.
MIT Massachusetts
The MIT campus is famous for its excellent courses in Management, Economics and Technology related courses. Students who plan to study abroad rank it amongst the top universities to apply for. The University not just has the best faculty and academics on campus but also offers the best dining experience to the students who study abroad on campus.
The University boasts of numerous restaurants, cafes, dining halls and even food trucks on campus and offers vegan, vegetarian, halal and kosher options as well as a weekly farmers market for students who prefer to do their own cooking while they study abroad. Moreover the University also offers students dishes from a new cuisine every day from its taste of the World Series.
Cornell University, New York
Cornell University offers an unmatched dining experience to students who come to study abroad on its campus. The university hosts unique events such as a Night at Hogwarts which features dishes related to the Harry Potter series such as chocolate frogs and butter beer. The University boasts of more than 30 eating joints that serve its students who study abroad at the University and who have varying culinary needs.
[Read More: Study Abroad At Northern Arizona University USA]
University Of Pennsylvania, Pennsylvania
Students who study abroad at the University of Pennsylvania can participate in events such as National Pretzel day and National cobbler day and many others. The University emphasizes a farm to table cuisine and has a total of 12 food locations on campus where students who study abroad at the University can buy food from farmers, markets and get to meet Celebrity chefs.
Global Tree Overseas Education and Immigration Consultants are Certified Consultants, offering services to USA, Canada, UK, Australia, EU and other nations. Having their presence across India with 15 branches brought smiles in many lives seeking study abroad and immigration. For more information on Study Abroad and Immigration Process, call us to fix an appointment with our experienced and well informed counselors for guidance and process.